Inverness Grand Prix Gearing Up for Street Race
Two-day race event includes festival and race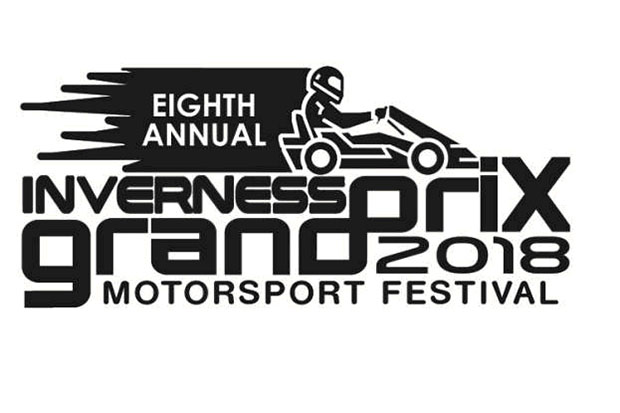 The City of Inverness will host the Eighth Annual Inverness Grand Prix & Motorsports that features music and race action in the streets of downtown Inverness.
The Festival kicks off on Friday November 16, 2018 at 5:00 p.m. with vendors, food trucks. At 7 p.m. the Spazmatics will take the stage for a two hour concert on the Old Courthouse Square. The Spazmatics are a group of musicians who will musically transport attendees to the 1980s with their laugh-out-loud style and energy.
Excitement builds on Friday night as 100 volunteers create a race track on the streets of downtown Inverness complete with 600 hay bale chicanes and 120 airport barriers.
"The Inverness Grand Prix is an exhilarating weekend with fun for the whole family. It's truly unique to Inverness. In fact, it is the only karting street race in the southeastern U.S.", states Sharon Skeele-Hogan, Director of Special Events for the City.
The street race begins at noon on Saturday November 17 with the course winding throughout the downtown historic Courthouse Square as fans, karting enthusiasts and pros alike cheer on their favorite drivers to the finish.
The Inverness Grand Prix allows spectators front row viewing of over 70 karts racing in speeds in excess of 60 plus MPH.
For spectators, it's an opportunity to be close to the action. Practice begins at 9 a.m. An opening ceremony precedes the race which kicks off at noon. Organizers recommend spectators bring chairs although there are bleachers located throughout the track.
The Inverness Grand Prix has seen tremendous growth since its inception in 2010.
Last year the event saw competitor numbers more than doubled from previous years with drivers traveling from Florida, Georgia, Tennessee and New Jersey to test their skills on this unique race course.
The Inverness Grand Prix is a challenging 3/8-mile street race course that consists of five turns, and a 680-foot back stretch where speeds have been clocked in excess of 70 miles per hour. To add to the challenge, racers must contend with manhole covers and crosswalks as they maneuver throughout the course.
Alexander Searle was the overall winner in the Junior_LO206 division in his first showing at the Inverness Grand Prix. He is from South Florida.
"It's different," Alexander Searle said of the course. "It's not like the normal track I'm used to."
Proceeds from the Inverness Grand Prix & Motorsports Festival benefit our local Filter Youth Development which provides local children and families with mentoring build strong healthy relationships.
For more information on the Inverness Grand Prix including registration for this year's event visit www.InvernessGrandPrix.com or call (352) 341-7820.