Maranello Kart In Force at the Italian ACI Karting Championship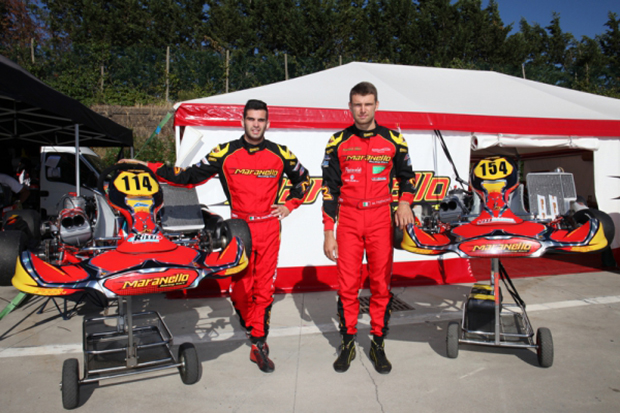 The ltalian ACI Karting Championship for categories KZ2 and KZ3 will kick off from La Conca on May 27th. Maranello Kart will be present in force with 25 drivers!
The sporting season is getting to its heart and Maranello Kart is ready for the KZ2 and KZ3 debut in the Italian ACI Karting Championship with its drivers. The first round for categories KZ2 and KZ3 will in fact take place next May 27th, 2018, at the International Circuit La Conca in Muro Leccese.
Maranello Kart's racing team is ready to get on track in the shifter categories that will compete in La Conca. Considering works drivers and privateers, 25 drivers will wear the colors of the Italian outfit in Muro Leccese!
Among the most awaited drivers in KZ2, Marco Zanchetta, on  Maranello-Tm, will try and defend the title won back in 2017. He will be joined by Marco Pastacaldi, who will wear Maranello Kart's colors as private driver, and will be resolute to run a successful campaign.
Michael Dalle Stelle and Alessio Zanotti will contest KZ3 and KZ3 Under, while Cristian Griggio, Simone Maman and Marco Tessarolo KZ3 Over.
Maranello Kart will field an attack squad in all categories and will enjoy the contribution of private drivers to make the competitiveness of Maranello Kart's material stand out.
The program of the weekend in La Conca will get underway from Thursday May 24th with KZ2 free practice, while KZ3 categories will join them on Friday May 25th. Qualifying practice will take place on Friday afternoon, heats will follow on Saturday and the double finals for each category will close the event on Sunday May 27th with Race-1s starting from 9:40 and Race-2s from 14:15.