Registration Open for Quincy Grand Prix / Triple Crown of Karting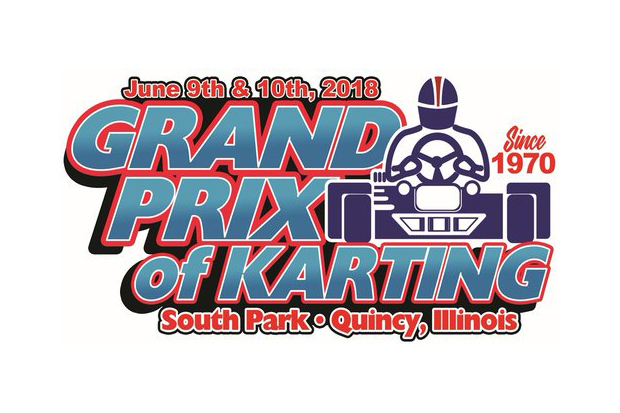 Registration is now open for the Quincy Grand Prix at South Park and the Triple Crown of Karting. You can register here:
https://www.quincygrandprix.com/online-entry/sunday-championships
Three of the most iconic races in the history of karting are joining forces in 2018 to co-promote the Triple Crown of Karting. Bragging rights and trophies in North America will be awarded to the top street racers in 4 classes.
Points will be awarded at the Quincy Grand Prix at South Park, June 9-10 in Quincy, Ill.; Battle at the Brickyard, July 4-6 at Indianapolis Motor Speedway; Thor Industries Elkhart Riverwalk Grand Prix, August 10-12 in Elkhart, Ind. and the Xtreme Rock Island Grand Prix powered by Mediacom, Sept. 1-2 in Rock Island, Ill.
Triple Crown of Karting awards will be given as the result of points won in Briggs & Stratton 206 Heavy, Yamaha Heavy and 125cc Open Shifter at Quincy, Elkhart and Rock Island. Triple Crown points will be awarded in Margay Ignite Senior at Quincy, Indianapolis and Rock Island.
In order to participate, racers must sign up for the series prior to the Quincy event and pay a one-time $50 series fee in addition to regular entry fees. All money will be returned to competitors through trophies and awards. If there are not 6 entries or more in a class, the class will be dropped and fees returned.
Each event will run its own rules, weights, spec tires, prizes, etc. and assign Triple Crown points. For example, you could finish in fifth place at one of the races competing against non-Triple Crown competitors, but still win first place points for finishing ahead of others participating in the three-race series. Triple Crown awards will be presented at the Awards Ceremony at Rock Island, Sunday, Sept. 2.
The points system is simple: 6 points for first, 4 for second, 3 for third, 2 for fourth with all others who start receiving 1 point. Ties will be broken by finishing position at Rock Island. This system virtually assures that everyone has a chance to win the Triple Crown as long as they
participate in all of the events.
The return of Elkhart in 2017 and Quincy South Park this year restores two of the more historic races in the sport. Coupled with the Rock Island, which continues well into its third decade, the races represent 65 years of karting history