'Blazin Ben' Keeps Nitro Kart On Top at SKUSA SpringNationals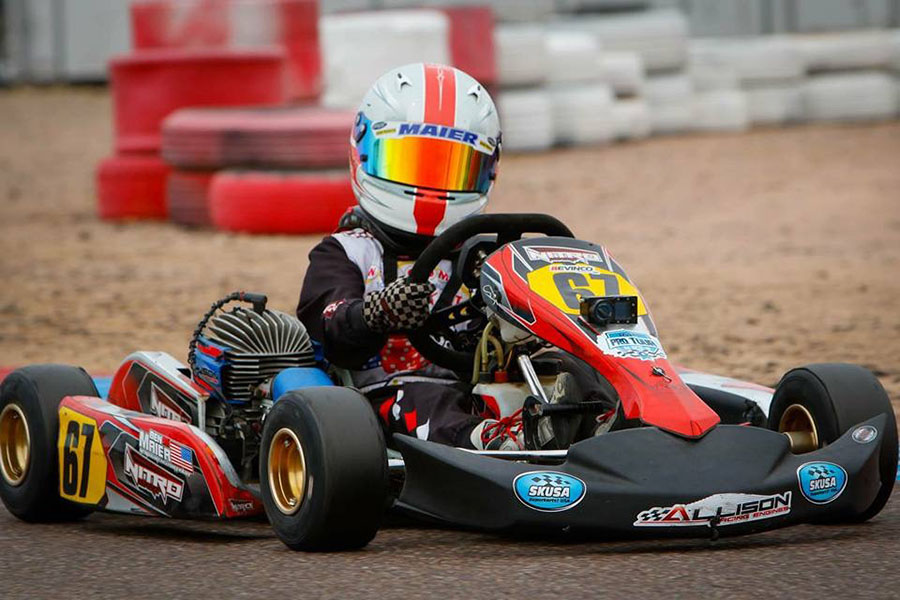 (Photo: On Track Promotions)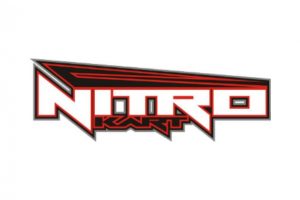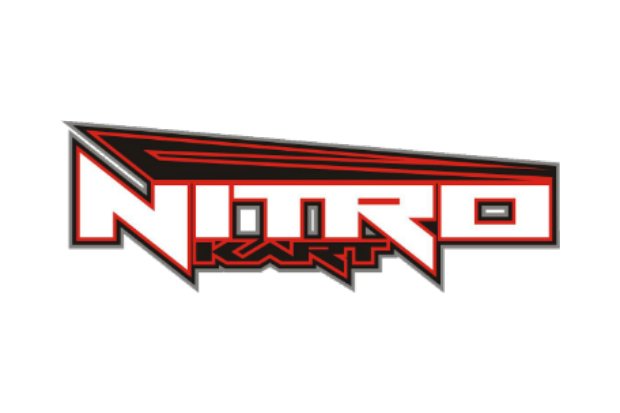 Team Nitro Kart brought an army of one to the Superkarts! USA Pro Tour SpringNationals at the Phoenix Kart Racing Association, where Blazin' Ben Maier really earned his nickname. Temperatures in the low-to-mid 100's challenged man and machine alike and a stray dust devil even halted the racing program on Saturday for an hour when it tore through the pits. Ben also had to overcome mechanical issues on Saturday and a jump start penalty on Sunday, but ultimately he kept his perfect record going of winning at least one final at every national event in 2018.
Saturday – BEN MAIER – MICRO SWIFT
Qualifying: P2
Pre-Final: P3
Final: P4
Round 3 qualifying on Saturday saw Ben Maier qualify 2nd, a tenth of a second behind arch rival Caleb Gafrarar. In the Pre-Final, Ben finished a close 3rd, behind winner Gafrarar and 2nd place Max Garcia. The Final saw Ben drop back early, running as far back as 9th, but he rebounded to make it back to 4th by place by the finish, behind Gafrarar, Danny Dyszelski, and Garcia, but something seemed amiss with his kart. A teardown and inspection of his engine turned up a bent crankshaft, which certainly accounted for Ben's struggles in the Final. A fresh Allison Racing engine was installed in the Nitro Kart chassis for Sunday's racing, and Ben was determined to get back up front.
Sunday – BEN MAIER – MICRO SWIFT
Qualifying: Ben P2
Pre-Final: Ben P4 (P1 on track)
Final: Ben P1
Round 4 on Sunday saw temperatures reach a scorching area-record 106 degrees, and hydration was a critical factor for all in attendance. The engine change for Ben Maier clearly did the trick as he was fastest in the morning warm-up and then qualified 2nd, just one hundredth of a second behind Max Garcia. In the Pre-Final, Ben emerged from a four-kart battle to take the win, with a last lap pass on Max Garcia, and he also set the fastest lap. Unfortunately, he was given a jump start penalty, despite entering Turn One in 2nd place. The five-second penalty dropped him to 4th place in the Pre-Final and he would start there for the Final. Ethan Ayars jumped out to an early lead in the Final, with Maier and Garcia close behind. Ben and Max would both get by Ethan and the duo then hooked up to pull away from Ayars in 3rd place. Garcia was never able to make a pass for the lead, and Ben took the checkered flag four tenths of a second in front of Garcia, with Ayars another five seconds behind. Caleb Gafrarar had his own engine problems at the start of the Final and had to work his way through the field up to 4th place at the flag.
Rounds 5 & 6 of the 2018 SKUSA Pro Tour will take place at the SummerNationals on August 10-12 at New Castle Motorsports Park in New Castle, Indiana, where series champions will be crowned. Epic racing is expected and the Micro Swift Championship battle between Ben Maier, Caleb Gafrarar and Max Garcia will surely go down to the wire.
UP NEXT
Team Nitro Kart's next event will be Rounds 5 & 6 of the WKA Manufacturers Cup Series at the Pittsburgh International Race Complex in Wampum, PA on May 18-20. Team Nitro Kart's Brent Crews leads the Man Cup Mini Swift points standings and Ben Maier leads the Micro Swift  championship. Nitro Kart also leads the Manufacturers Cup Chassis points standings despite only fielding a cadet chassis. Team Nitro Kart will be entering a strong team at Pitt Race and will be looking to keep the winning momentum going.
ABOUT NITRO KART
Nitro Kart is based out of Mooresville, NC in the hub of American motorsports. The company was founded by "Nitro" Nick Tucker with a sole focus on youth karting and specifically the cadet ranks, but has now expanded to serve kart racers of all ages. Nick has applied his years of experience from karting all the way up through NASCAR racing to develop the absolute best cadet chassis on the market with the support to back it up. Nitro Kart and their drivers consistently score prestigious victories in major events around the country, hence the slogan "Race One or Chase One." For more information on Nitro Kart, contact Nick Tucker at (704) 818-7868 or kartworxracing@gmail.com