Italian Motors Introduces X100AC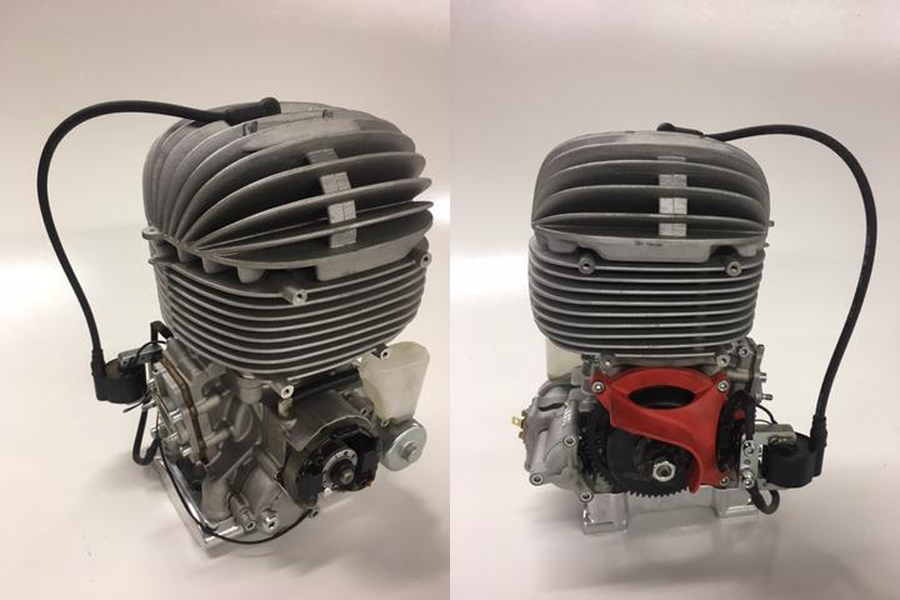 It is in our DNA – This is how president of Italian Motors Claudio Valiante describes his passion that led him towards newest project. After launching the successful X125 engines 4 years ago, and the love of the old school 100cc engines, the IM Team is proud to introduce the X100AC.
Why is this engine so appealing? For one it features a balancing shaft that reduces vibration, improves driveability and ultimate durability. Other features include 40x25x7 Main Bearing (with a same-size roller bearing upgrade available) and 20mm Crankpin. Valiante's creativity has led to the one-piece exhaust system, a simplified wiring harness and removal unnecessary parts from the package. What truly makes this engine unique is the option to convert from 100cc air-cooled into a 125cc air-cooled or even water-cooled as all three engines will utilize the same bottom end.
Bringing together decades worth of engine experience as well as being an innovator, the designing of the air-cooled X125 variant was a fun challenge for Valiante. "We have a lot of history with air-cooled engines. Incorporating our accumulated expertise has led us to design an amazing air-cooled engine package."
The new X100 complete engine package retails for $2495 USD and includes everything needed with the exception of the engine mount. An "Engine Only" option will also be offered for individuals looking for a core engine without accessories.
For more information on X125 engines, please contact the X125 North American importer/distributor Italian Motors at (360) 988-5104 or email info@italianmotors.com. Vendor/wholesale enquires are welcome.