North Texas Karters Set to Host IKF 2-Cycle / 4-Cycle Grand Nationals
Week-long summer event set for end of June at famed Denton, Texas facility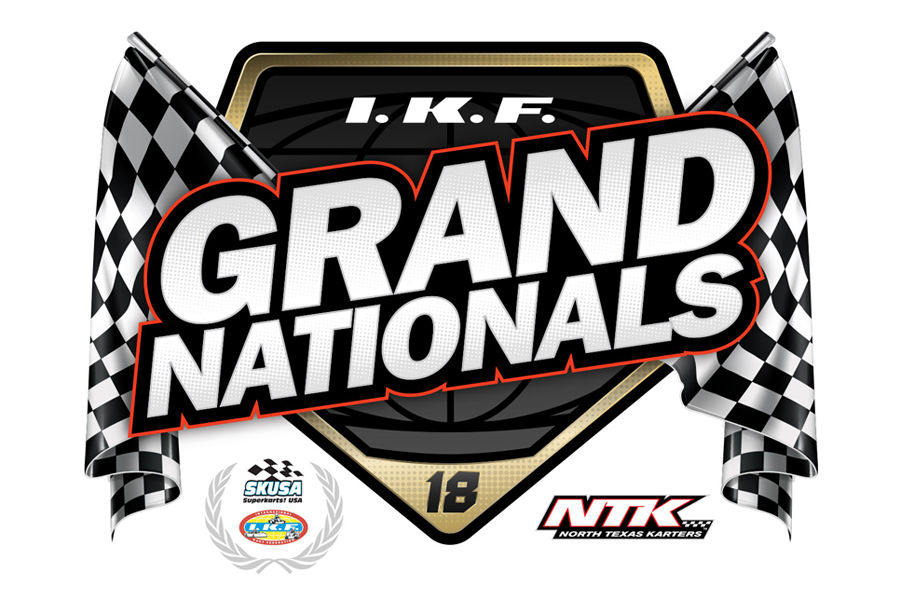 The 2018 International Kart Federation (IKF) 2-Cycle and 4-Cycle Grand Nationals will be hosted at North Texas Karters (NTK) from Wednesday, June 27 through Saturday, June 30, where the much-heralded national karting trophy known as the "Duffy" will be awarded to the winners of each class.
The IKF Grand Nationals have long been the "granddaddy" of national kart races with the Duffy awarded to each winner. The Duffy is considered the highest award in karting. The trophy honors Frank "Duffy" Livingstone, who was active in karting as a driver, mechanic, and IKF board member and then president. He was the co-founder of organized karting and the Go-Kart Club of America, which evolved into the International Kart Federation. Frank passed away in 2017 at the age of 92. The "Duffy" trophy is a bronze statuette of 'Joe Karter,' standing 12 inches tall and mounted on a wooden base 6 inches high.
The 2018 IKF Grand Nationals are expected to bring in a huge field of the top racers in the country. Most of the 4-Cycle classes will race on Wednesday and Thursday, with most of the 2-Cycle divisions racing on Friday and Saturday. Monday, June 25 will be a practice day made available by NTK while Tuesday, June 26 will be the official IKF practice day.
North Texas Karters is a member-owned facility that has been in existence since the early 1960's. The historic 1/2-mile circuit boasts nine unique turns including two sweeping banked turns, providing incredibly exhilarating racing with several passing opportunities. Located in Denton, Texas, NTK is a 45-minute drive north of Ft. Worth and Dallas. In 2016, NTK hosted the 4-Cycle Grand Nationals, which fielded a large number of Briggs & Stratton 206 racers.
Punches are not required for this IKF Grand Nationals event, however, all participants must be an IKF member. Spec tires will be the Evinco Tires. The Evinco Blue compound will be utilized for all 4-Cycle classes, including Kid Kart, while the Evinco Red compound is reserved for all 2-Cycle classes. One new set purchased is mandatory per driver. The official host hotel will be announced in the coming weeks. Registration is currently open, with a deadline of June 16. Entry form along with all other information regarding the 2018 IKF Grand Nationals is available at www.ntkarters.com
2018 International Kart Federation 2-Cycle / 4-Cycle Grand Nationals Classes
Wednesday, June 27:
Honda Kid Kart
Junior 1 Briggs 206
Junior 2 Briggs 206
Senior Briggs 206 Light
Masters Briggs 206
Yamaha Super Sportsman
Thursday, June 28:
Honda Kid Kart Heavy
Junior 1 Briggs 206 Heavy
Junior 2 Briggs 206 Heavy
Senior Briggs 206
Masters Briggs 206 Heavy
Yamaha Super Sportsman Heavy
TaG Junior
TaG Senior
TaG Masters
Friday, June 29:
Kid Kart Comer
Micro Swift
Mini Swift
X30 Junior
X30 Senior
X30 Masters
Senior Briggs 206 Heavy
125cc Honda Senior Shifter
TaG Cadet 1
TaG Junior 2
Saturday, June 30:
Kid Kart Comer Heavy
Micro Swift Heavy
Mini Swift Heavy
X30 Junior Heavy
X30 Senior Heavy
X30 Masters Heavy
125cc Honda Senior Shifter Heavy
TaG Cadet 1 Heavy
TaG Cadet 2 Heavy