VemmeKart USA Wins in Regional and National Level Competition This Weekend
KRA and COTA wins and championships highlight April for VemmeKart USA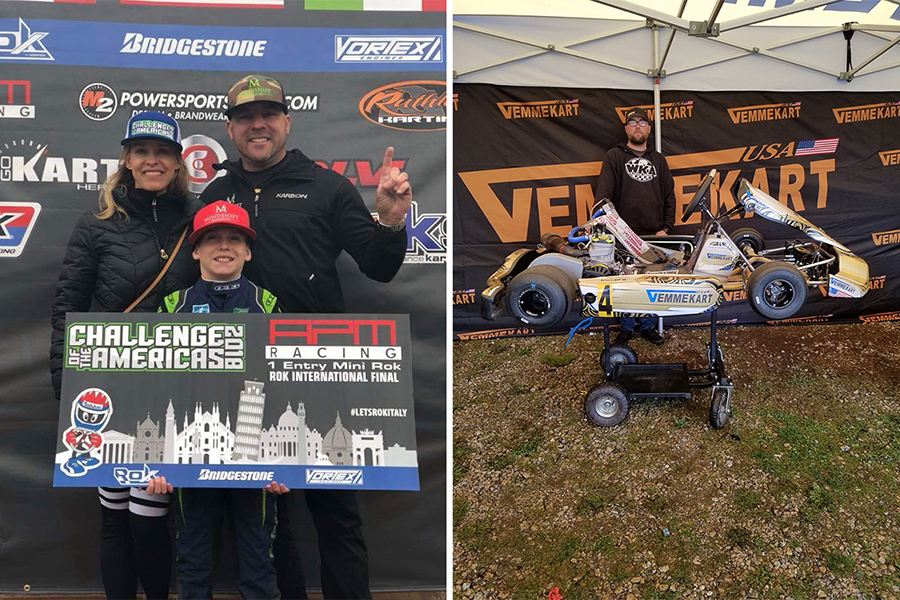 It was a winning weekend for VemmeKart USA (Photo: VemmeKart USA)
It was another winning weekend for VemmeKart USA as the growing karting entity added victories on both coasts of the United States this past weekend. Taking on the Challenge of the Americas finale at the Sim Raceway Performance Karting Center, as well as the Kart Racers of American program at New Castle Motorsports Park, VemmeKart stood on top, claiming victories en route to championships and invitations to join Team USA at the ROK International Finals later this year.
Claiming a pair of titles at the Challenge of the Americas program, Chase Gardner and Erik Jackson topped the championship podium in their respective divisions. Showing speed and consistency throughout the series, their championships earned invitations to join Team USA at the ROK International Finals at the famed South Garda Karting facility later this season.
"Both Chase and Erik were the class of their divisions," expressed VemmeKart USA's Andy Gernand. "With multiple wins and podiums between the two of them, they elevated the perception of the VemmeKart brand with their impressive results."
Back in Indiana, Austin Queen would lead VemmeKart to victory at the KRA Series at New Castle Motorsports Park. Failing to pre-register for the event, Queen was forced to start from the tail of the field, but aggressively made his way forward. Showing speed in wet weather racing, the VemmeKart driver would take the checkered flag to score the victory in TaG Heavy.
Gernand continued, "The KRA Series is one of the biggest club level programs in the country and we plan to support it as much as possible. The club level racing in Indiana is healthy and a great place for VemmeKart USA to grow. We will continue to support national level racing as well, but will make a strong effort to service and support growing club programs."
For more information on VemmeKart USA, the VemmeKart USA Race Team, 2018 race team and dealership opportunities or the VemmeKart product line, please contact Andy Gernand at 765.620.7727. For more information via e-mail, please contact VemmeKart USA at Info@VemmeKartUSA.com. VemmeKart USA can also be found on Facebook at www.facebook.com/VemmeKartUSA or on Instagram by searching @VemmeKartUSA.