WKA'S Vega Road Racing Series Program Hits Atlanta Motorsports Park with New Incentives for Racers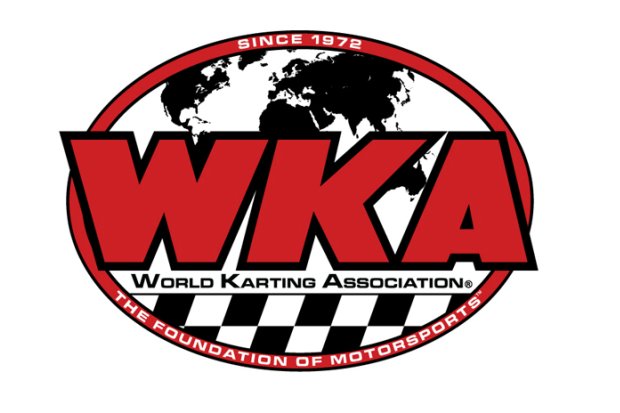 Spring means a return to the famed Atlanta Motorsports Park for the 2018 World Karting Association (WKA) Vega Tire National Road Racing Series for the third stop of the program. With the April 23 pre-entry deadline fast approaching, WKA is adding additional benefits for road racing participants.
"Our WKA family of road racers have been some of the most loyal followers of our series and sport in general," expressed WKA President Kevin Williams. "It was long overdue that we give something back to them for their continued support."
All pre-entries for the event will be entered into a pair random drawings that will award two lucky racers each a free entry for the 2018 WKA Daytona Kartweek this December. Racers will receive a drawing ticket for each class they pre-enter by the April 23 deadline. The more classes pre-entered, the more drawing tickets an entrant will receive. The drawings will be conducted at each of the driver's meetings on both Saturday and Sunday in Atlanta.
Additionally, for the Atlanta Motorsports Park event, WKA is extending an invitation to new members, or members who have not renewed their membership in the past 12 or more months, with a $20 temporary membership to participate in the event. Should these new or returning members wish to turn their temporary membership into a WKA annual membership, they may do so before May 31st and apply the $20 to their annual membership application.
Williams continued, "With a sprint and road race background myself, I always enjoyed taking my normally raced sprint kart to the road races to run the same tracks I saw my heroes race their cars on, and the Atlanta Motorsports Park circuit is perfect for sprint racers to try road racing for the first time.  The track is a driver's track, and very similar to a big sprint track."
Echoing Williams' remarks, WKA invites sprint racers to give road racing a try. Just a couple easy modifications that a sprint karter's local kart shop can help them with will get them enjoying the road race event from the first green flag. What's more, sprint racers wanting to try road racing for the first time can enjoy the same new benefits mentioned above.
Entry forms and additional information are available by following the series link to the WKA Vega National Road Racing Series on the WKA website at www.WorldKarting.com.