Team Nitro Kart Opens Up USPKS Series at Ocala with More Wins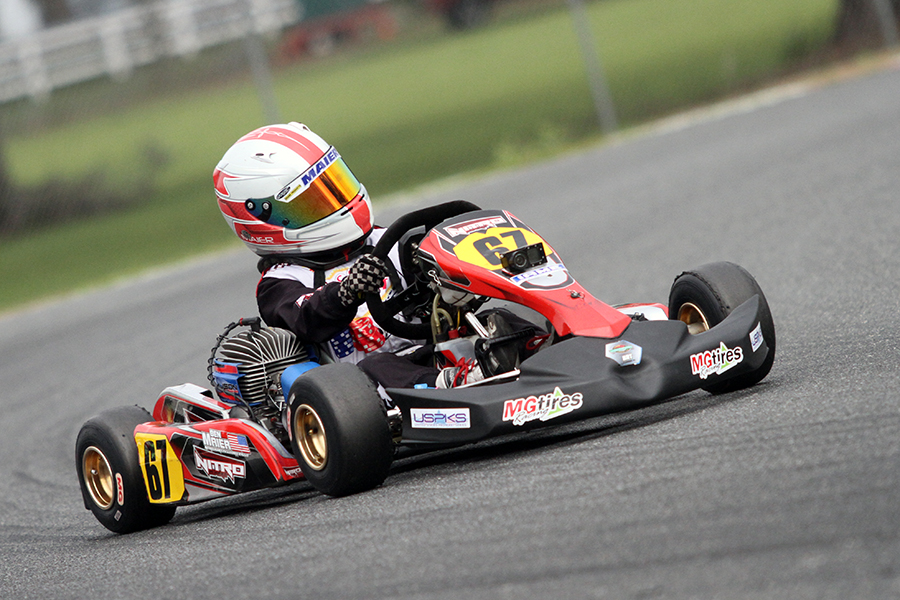 Ben Maier (Photo: EKN)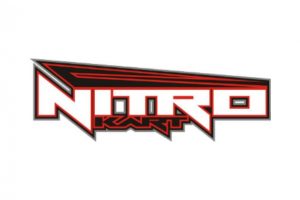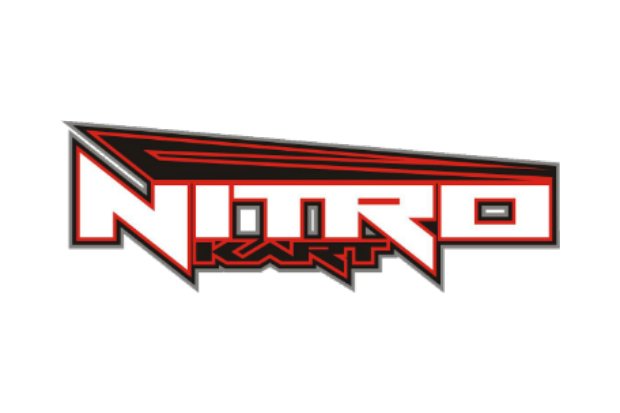 Nitro Kart recently signed on as a Presenting Sponsor of the 2018 USPKS Series and Team Nitro Kart got the series off to a strong start with more wins last weekend at The Southern Grand Prix at Ocala Gran Prix. Ocala was the first race weekend of three that will make up the 2018 series, with The Caroilna Grand Prix at GoPro Motorplex in June, and The Hoosier State Grand Prix at New Castle Motorsports Park in July, rounding out the series.
Perfect weather conditions for Friday practice gave way to threatening skies on Saturday, but other than a brief soaking rain shower on Saturday and some damp conditions early Sunday morning, the track was mostly dry and the MG rain tires stayed in the trailer all weekend.
IAME MICRO SWIFT
The Micro Swift class in Ocala was a Battle Royale between Team Nitro Kart's Ben Maier and his longtime rival, Caleb Gafrarar with those two drivers occupying the top-2 positions in both qualifying sessions and all of the races for the weekend. On Saturday, Caleb G took pole over Blazin' Ben by nine-thousandths of a second, but Maier was able to get by Gafrarar on the last lap of both heat races to take the wins. In the Final, Gafrarar prevailed with Maier coming home a close 2nd. Fellow Nitro Kart drivers Gaven Boschele (4th), Adam Brickley (5th) and Bryce Sanders (8th), made it 4 Nitro Karts in the top-8.
On Sunday, Ben Maier had the last word with a 1st-place sweep of qualifying, the Pre Final and the Final. In the Final, Gafrarar made a bold move on Maier going into Turn 1 on the final lap but couldn't get the job done and the ground he lost was all Ben needed to bring home the win. Sunday's Final victory kept intact Ben's perfect record of at least one main event win at every race in 2018. Team Nitro Kart again had 4 karts in the top-10 with Gaven Boschele in 6th, Bryce Sanders 9th, and Adam Brickley coming home in 10th. Caleb was 2nd to Ben all day, and Maier heads to USPKS Round 2 at GoPro Motorplex with a 15-point lead over Gafrarar. GoPro is the home track for both Ben and Caleb so expect more fireworks from these two drivers in June.
IAME MINI SWIFT
The whole Southern Grand Prix was probably one race event that Team Nitro Kart's Brent Crews would like to forget. The defending USPKS Mini Swift champion had "one of those weekends" and suffered everything from a bent chassis (from an assisted off-track excursion on Friday), to a flat tire, to a penalty in Sunday's final that took away an 18th to 5th place drive. The only bright spot was a win from 7th on the grid in Sunday's Pre Final, but Crews will surely come out swinging at the next USPKS event at his home track of GoPro Motorplex. TeamNitro Kart's Sofia D'Arigo continues to make progress in the transition to the Mini Swift class. Sofia again found a lot of speed over the course of the weekend, highlighted by a strong 8th place in qualifying on Sunday and a top-10 finish in a very competitive field in the Final
KA100 JUNIOR
As usual, Jacob Graham was Team Nitro Kart's lone representative in the KA100 Junior class and Saturday in the class could have been named "Jacob Graham Day," particularly since it was his birthday. Other than missing pole by nine-thousandths of a second to fellow class rookie Dalton Hanes, Jacob owned the day with a runaway win in Heat 1, a tight victory over Donald Wharton II in Heat 2, and another check-out win of almost 5 seconds in the Final.
Sunday saw Jacob again barely miss pole, this time to Spencer Lofton and by only two-thousandths of a second, but he was able to battle to the front after dropping to 6th place to win the Pre Final. In the Final, Graham and Lofton broke away at the front with Jacob leading most of the race until Lofton slipped by late in the race to take the win by half a second over Graham. Graham enjoys a healthy 40-point lead in the USPKS standings going into Round 2 in June.
Also of note; The X30 Pro category was a complete whitewash for Team Nitro Kart-supported, Fullerton USA driver, Austin Garrison, as he took pole on both days and finished every race on track in 1st place. However, officials discovered a dislodged dropdown bumper on Garrison's kart after Sunday's final and handed him a two-position penalty, dropping him to 3rd place on the podium. Garrison has a stout 77-point lead going into the next USPKS race weekend at GoPro Motorplex.
UP NEXT
Team Nitro Kart's next event will be 3rd Round of The Karting Challenge at GoPro Motorplex on Saturday April14. The club racing at GoPro Motorplex is super-competitive and serves as a great tune-up for the USPKS and WKA nationals that GoPro will host later this year.
ABOUT NITRO KART
Nitro Kart is based out of Mooresville, NC in the hub of American motorsports. The company was founded by "Nitro" Nick Tucker with a sole focus on youth karting and specifically the cadet ranks, but has now expanded to serve kart racers of all ages. Nick has applied his years of experience from karting all the way up through NASCAR racing to develop the absolute best cadet chassis on the market with the support to back it up. Nitro Kart and their drivers consistently score prestigious victories in major events around the country, hence the slogan "Race One or Chase One." For more information on Nitro Kart, contact Nick Tucker at (704) 818-7868 or kartworxracing@gmail.com