2018 Texas Sprint Racing Series Presented by Evinco Tires – Round 2 Update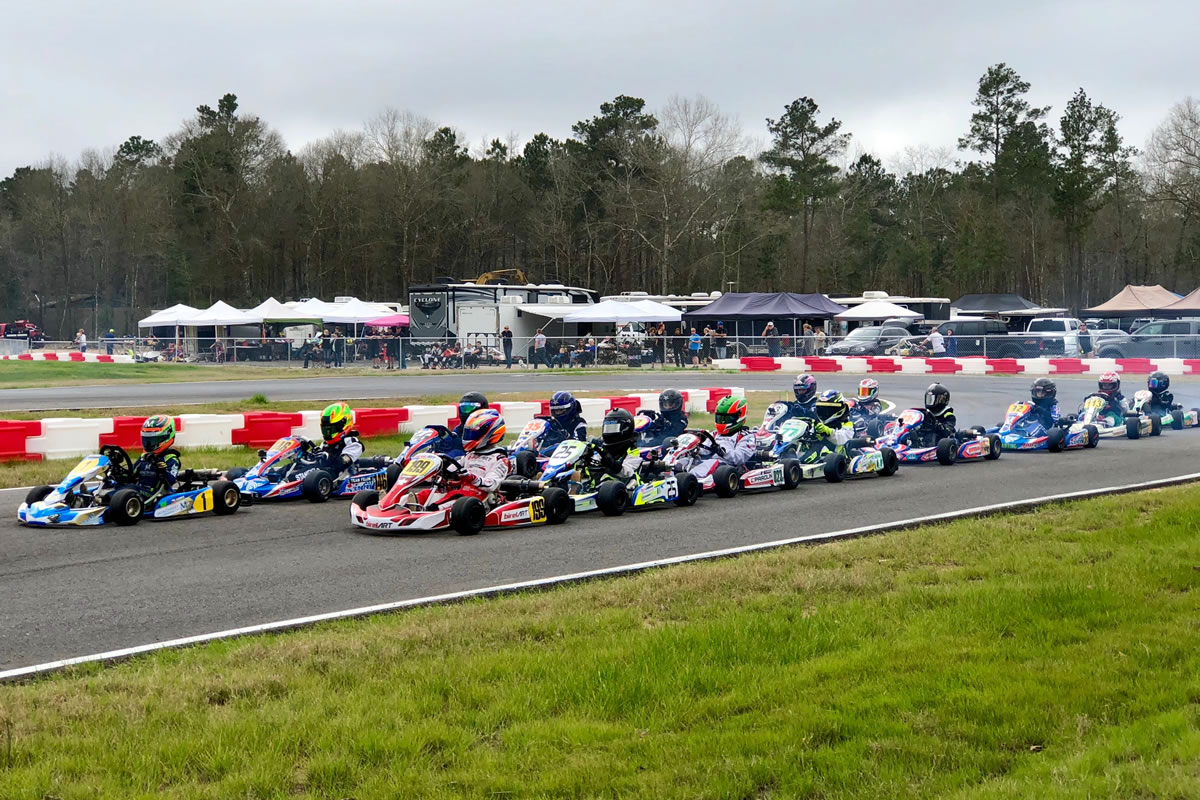 (Photo; Terry Ballard)
The 2018 Texas Sprint Racing Series presented by Evinco Tires is a regional kart racing competition featuring the top racers from Texas, Oklahoma, Louisiana and Mexico.
The second race of the series will occur this weekend, April 14 & 15, at North Texas Karters in Denton, TX.
North Texas Karters (NTK) is the premiere dedicated kart racing track in North Texas.
Located in Denton, a short drive from the Dallas/Ft. Worth area, NTK is a member-owned, 1/2 mile asphalt track with 9 unique turns including two sweeping banked turns for the most exhilarating racing you can imagine.
Unlike the leading national kart series which only runs 2-cycle race karts, the Texas Sprint Racing Series includes both 2-cycle and 4-cycle classes, providing a unique racing experience for all kart racers.
Racing begins at 9 am both days. The finals start at 1 on Sunday, beginning with the Opening Ceremonies which features the Denton Police Department Honor Guard and the National Anthem sung by incredible Tejano recording artist, Monica Saldivar.
Tickets may be purchased at the gatehouse as you enter the track facility. The address is 3728 Memory Lane, Denton, TX 76207, just behind North Star Dragway on I-35.