Race Report: KPX Karting Championship – Shasta Kart Klub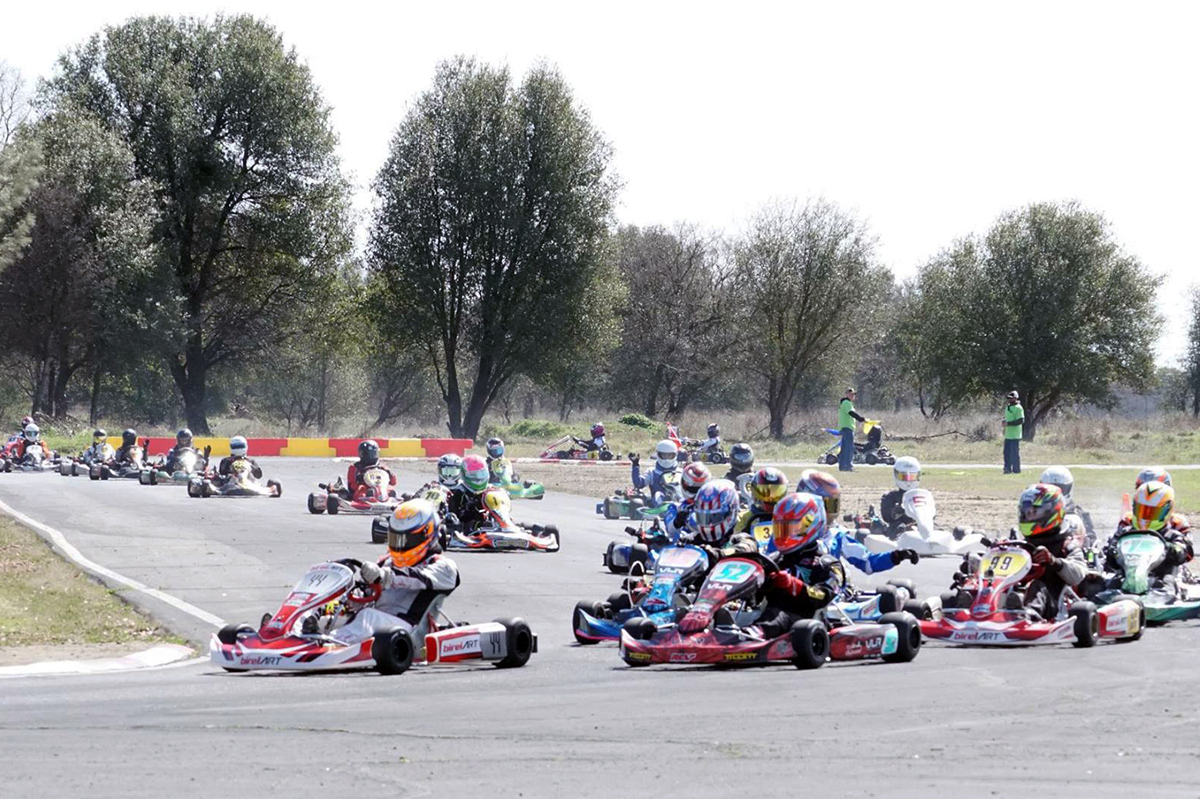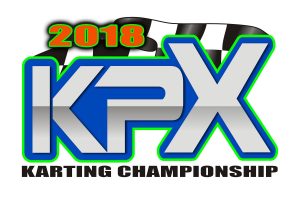 KPX started out the season with a bang bringing in 94 entries for round 1 of the five race championship series. Round 1 took place at Shasta Kart Klub's facility in Redding, CA. This beautiful facility includes twelve possible layouts, KPX utilized layout one that includes a full track layout of thirteen challenging turns. KPX utilized an online registration this year that made move in Friday a very easy going evening to start the weekend. Other new steps that were put into action which made the weekends racing very clean were the spaced out starts. Three to five feet was the required distance between karts at the starts, only one kart was penalized all weekend. This was KPX's first event including new KA100 package in compliments to the ever popular 206 package, the turnout was not one to disappoint.
KPX's Kenny Manchester stated, "Round 1 was one of the smoothest events with some of the cleanest racing we have had yet. This all was possible due to Shasta's and KPX's wonderful staff, and of course some fantastic drivers and their families."
Junior 1 206 had some new faces, some to the track and others that moved up from kid kart totaling 11 karts. Brooks Anderline came out strong to start the season Qualifying his #76 kart on pole. After having some kart issues Anderline was passed by Stephen Eisert and Trenten Helie. Eisert held of Helie to take the win in the pre-final Helie came out strong in the main event taking an early lead. Anderline put himself back in contention when he passed Helie on lap five for the lead. Eisert and Helie battled behind Anderline all while keeping Anderline within striking distance until lap 18 when Eisert made his move and continued on to win the main event. It was a nail biter all the way to the end.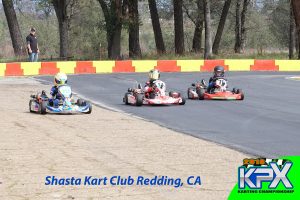 Junior 2 206 started the season just as they finished 2017. A big field of karts, 21 total. Aiden Kempf put it on pole just edging out Jacob Smith by two hundredths of a second. These kids put on a show like some pros. In the heat race, Kempf and Smith were joined by Boden Barnwell and Eli Mays for some close racing. With a last lap pass, Barnwell pulled out the win beating the others. The main event was no different. All four drivers at least led one lap of the race. Mid-race, Kempf dropped back to fourth but stayed focus. Smith had the lead with two laps to go and dropped a wheel. Showing some open space, Mays went for the pass but ran out of space, jumping the curb. This allowed Kempf to make the pass on both of them going down the back straight to take the win. Smith finished in second, Mays in third and Barnwell in fourth.
Senior 206 is known for its big number of participants, Round 1 was no different with 28 karts making the start. RLV's driver David Vasquez put his #52 VLR chassis on pole beating out Tyler Agan by only three hundredths. Geoff Shaw, also racing for team RLV, worked himself from a fourth place start in the pre-final all the way up to take the win away from Vasquez right across the finish line. The battle intensified in the main event as Vasquez, Agan, Shaw, and Ron White fought hard, some even said this was the best race of the day. Shaw and White fought so hard it allowed Vasquez and Agan to create enough gap to allow them some breathing room. The finish came down to six thousandths of a second, Vasquez just edging out Agan with Shaw in third and White finishing in fourth.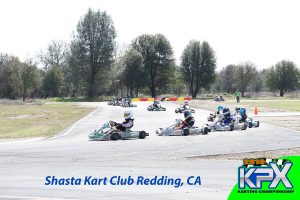 Heavy 206 is a new class to the KPX and has potential with 7 karts starting out. Tyler Agan pulled double duty and pulled out pole by a hair, .001 seconds to be exact beating out Brian Hill. Andrew Kemp showed up in style in the pre-final as he just won over Agan. Agan came back in the main to take a commanding lead to put him on the top podium spot. Hill (P2) and Kemp (P3) had a good battle going but this allowed Agan to walk away, not to take anything away from Agan as he was hooked up.
The Masters 206 debuted its 40+ age bracket this year. Ten Masters showed up to show age is just a number. Steven Piggott put it on pole. Piggott fell back to third in the pre-final allowing Brian Gallagher to take second and Matt Kattanek leading the whole thing to win. Again in the Main, Matt Kattanek couldn't be stopped and took away the win. Rob Brackett worked his way up through the field to take second. Gallagher ended his day in third.
Junior KA100 saw three of the five racers racing double duty. Aiden Kempf got pole over Garrette Randolph Jr. by less then a tenth of a second. Rondolph Jr. got a little lead in the pre-final to quickly find himself spun around on the seventh lap of the race dropping back to fifth, allowing Kempf to get by and take the win. Randolph Jr. wasn't done yet though. In the main event, he ran down Kempf and passed him on lap seven to create a one and a half second gap and take the win. Kempf finished in second and Owen Rule in third. All three of these drivers did double duty.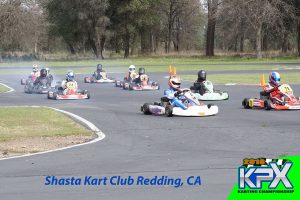 The Senior KA100 class became very popular very quickly. Twelve drivers showed up with their brand new motors, showing the fast way around the track. Harrison Mills just edged out Zac Rivera for top qualifier. Rivera took the top spot back in the pre-final over Mills. Mills took the top spot back on lap three of the main event and led until the racing got tight. Mills got tangled with Rivera, ending his race. Rivera went on to win the first ever Senior KA100 event in KPX. Derek Morton took second. Last years World Formula champ Steven Taylor took third.
The way KPX has set up their classes leaves a lot of room for growth, where they are optimistic they can form large fields in all classes. Round 2 of the KPX Karting Championship will take place in Atwater, CA on the weekend of April 28-29. The attendance is looking to be up as KPX is gaining steam and pushing forward.