Campus in Muro Leccese for the Tony Kart Racing Team and Ferrari Driver Academy Drivers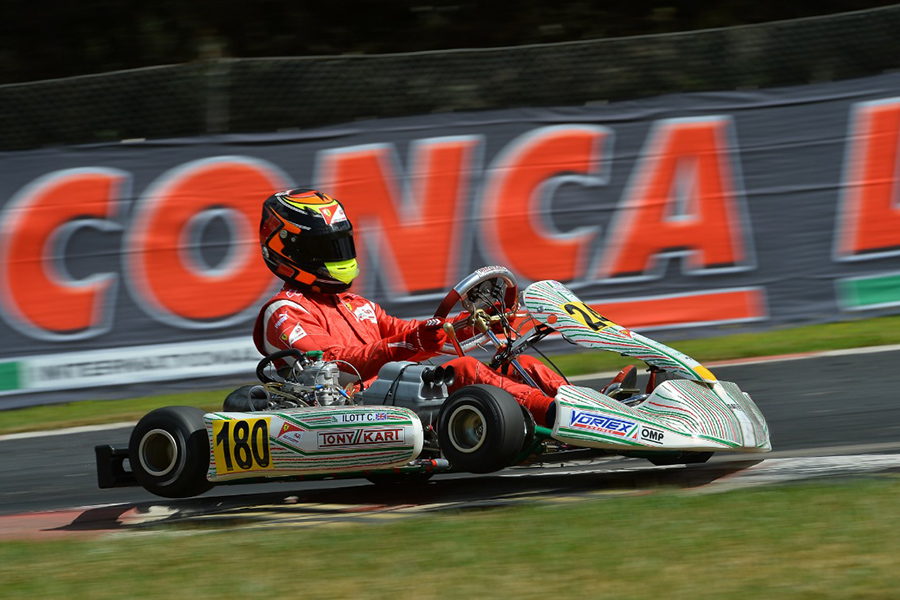 Much work and amusement for both the Tony Kart Racing Team and the Ferrari Driver Academy driver, training at the La Conca circuit of Muro Leccese.
The technical partnership between the Tony Kart Racing Team and the Ferrari Driver Academy, begun in 2016, is continuing to offer our drivers and the young Maranello promises, excellent opportunities to test on track, with the aim of mutually improving their performance in view of the next competitive events. A purpose that has been realized recently on the La Conca International Circuit of Muro Leccese, which host the third round of the WSK Super Master Series. The day after the race our Racing Team shared a training day with some of the drivers attending the FDA growth program.
At the Campus there were Giuliano Alesi, Callum Illot, Robert Shwartzman, Guan Yu Zhou and Marcus Armstrong, former official Tony Kart driver, who was the first "green" driver selected by Maranello, to fuel the Ferrari Driver Academy project. For the New Zealand driver, this was a very special day, in which he could hug his old teammates and return to the wheel of his KZ chassis to perfect his driving technique.
Unfortunately, the training day did not start in the best way, because of the bad weather which made the asphalt of the 1,250 meters of the circuit of Puglia, wet: luckily at 10am the intensity of rain has decreased and this has allowed all drivers to get on the track.
The situation improved an hour later, when the sun returned to shine and made it necessary to return to the Tony Kart Racing Team's tent to change the wet setup and tires with the dry ones. Running on the slick our drivers and those of the FDA, started to score interesting timings, improving lap by lap their routes and trust between the curbs.
The training went on in the afternoon, when drivers and mechanics worked to perfect the set-up and the running of the Tony Kart 401S Racer chassis powered by Vortex at their disposition. On this occasion, the young promises of the Ferrari Driver Academy took the opportunity to ask our drivers for valuable driving advice, before amusing in a 20 laps race, won by Marcus Armstrong ahead of the "formula driver" Callum Illot. A worthy conclusion of a day marked by a lot of work but also by the healthy fun necessary to reinforce the Racing Team and the Maranello Academy partnership.