Wet Weather at WKA GoPro Doesn't Dampen Nitro Kart's Winning Ways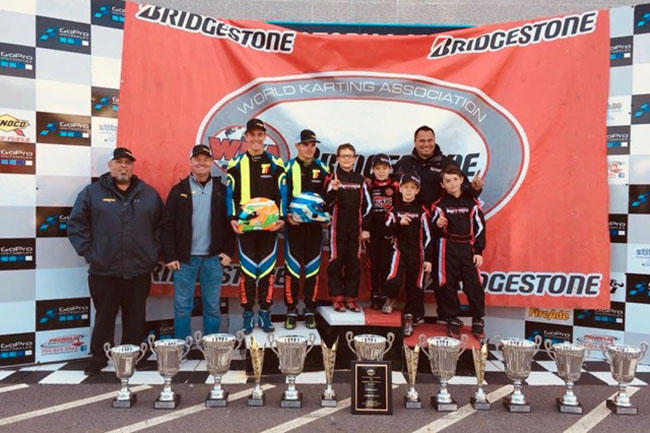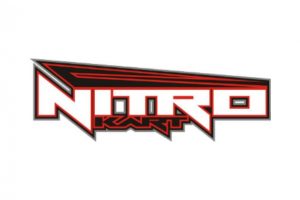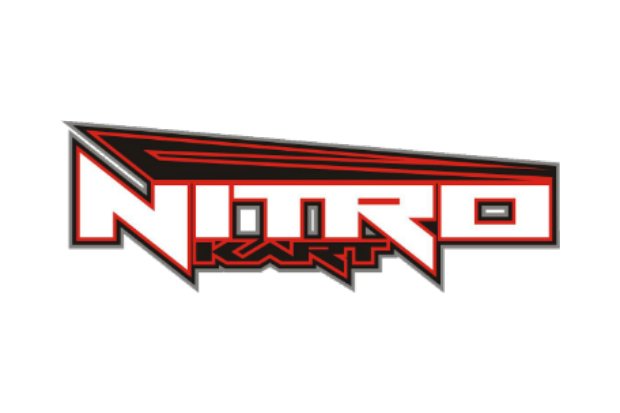 On a weekend that was wet, wild, and cold, mastering the tricky conditions was the key to success at Round 2 of the World Karting Association Manufacturers Cup Series at GoPro Motorplex. Team Nitro Kart mastered the conditions better than most, with a sweep of the Micro Swift and Mini Swift Finals on both days, including a 1-2-3-4 finish in Micro Swift on Sunday.
MICRO SWIFT: SAT – SUN
Ben Maier: Q:1 / H1:4 / H2:1 / F:1 – Q:12 / PF:7 / F:1
Adam Brickley: Q:3 / H1:2 / H2:4 / F:2 – Q:6 / PF:4 / F:2
Spencer Conrad: Q:7 / H1:7 / H2:8 / F:11 – Q:10 / PF:10 / F:3
Miles Murray: Q:5 / H1:3 / H2:3 / F:6 – Q:3 / PF:6 / F:4
Jordan Sherwood: Q:14 / H1:13 / H2:14 / F:10 – Q:11 / PF:12 / F:8
Ayden Patty: Q:2 / H1:6 / H2:6 / F:4 – Q:5 / PF:5 / F:14
in Micro Swift, Team Nitro Kart's Ban Maier made it 4 for 4 in 2018 WKA Man Cup competition, with a sweep of both Finals at GoPro to go along with the two wins he scored at Daytona in January. On Sunday, Ben had to come from 7th on the grid for the win and Adam Brickley, Spencer Conrad and Miles Murray followed Ben home to make it a Team Nitro Kart 1st through 4th sweep after the original 3rd place finisher was DQ'd for an equipment violation.
MINI SWIFT SPORTSMAN: SAT – SUN
Brent Crews: Q:20 / H1:9 / H2:2 / F:2 – Q:5 / PF:1 / F:1
Thomas Annunziata: Q:1 / H1:5 / H2:1 / F:1 – Q:1 / PF:5 / F:21
Sebastian NG: Q:7 / H1:18 / H2:11/ F:9 – Q:19 / PF:6 / F:4
Frankie Iadevaia: Q:18 / H1:8 / H2:21 / F:15 – Q:14 / PF:15 / F:5
Alex Delemo III: Q:6 / H1:12 / H2:7 / F: 8 – Q:12 / PF:21 / F:7
James Overbeck: Q:19 / H1:11 / H2:14 / F:17 – Q:16 / PF:19 / F:11
Sofia D'Arrigo: Q:17 / H1:21 / H2:20 / F:14 – Q:3 / PF:17 / F:12
Liam Kelly: Q:13 / H1:20 / H2:17 / F:18 – Q:15 / PF:16 / F:13
Team Nitro Kart fielded a large contingent of 8 karts in the 21-strong Mini Swift field. Thomas Annunziata, in his second outing with Nitro Kart, was the star on Saturday with pole and wins in Heat 2 and the Final, with Brent Crews following him home 2nd in both races. Annunziata scored another pole on Sunday, but Crews rallied from 5th on the grid to win the Pre Final and then the Final. It was a nice early birthday present for Crews, who turns 10 on March 30th. Annunziata unfortunately suffered an engine failure on Sunday and was classified 21st. Sebastian NG (4th) and Frankie Iadevaia (5th) also represented Team Nitro Kart in the Sunday Final top 5.
YAMAHA SPORTSMAN: SAT – SUN
Miles Murray: Q:4 / H1:4 / H2:4 / F:5 – Q:2 / PF:4 / F:5
Miles "M&M" Murray was Team Nitro Kart's lone entry in Yamaha Sportsman and had a steady weekend, with the highlight being a strong 2nd place in qualifying on a cold, damp track on Sunday. He finished 5th in both Finals on the weekend.
BRIGGS LO206 CADET: SAT – SUN
Ben Maier: Q:7 / H1:10 / H2:5 / F:10 – Q:5 / PF:5 / F:3
James Overbeck: Q:10 / H1:5 / H2:6 / F:4 – Q:4 / PF:10 / F:4
Sebastian NG: Q:8 / H1:2 / H2:1 / F:3 – Q:3 / PF:9 / F:5
Cash Wyke: Q:1 / H1:8 / H2:7 / F:5 – Q:8 / PF:6 / F:7
Christopher McKeithan: Q:5 / H1:7 / H2:10 / F:8 – Q:9 / PF:7 / F:8
Spencer Conrad: Q:6 / H1:6 / H2:8 / F:6 – Q:10 / PF:8 / F:9
In Briggs Cadet, Team Nitro Kart's highlights were Cash Wyke's pole position on Saturday, Sebastian NG's win in Heat 2 and 3rd in the Final on Saturday, and Ben Maier's 3rd place in the Final on Sunday. James Overbeck (4th) and Sebastian NG (5th) also scored top-5 finishes in Sunday's Final. Maier's podium on Sunday came with a chassis that was damaged in a last lap crash on Saturday and then straightened by Fullerton-USA's Lance McGrew overnight.
Also of note; Team Nitro Kart-supported, Fullerton USA driver, Blake Hunt, swept the KA100 Senior class with wins in both Finals on the weekend and Fullerton USA 's Austin Garrison took the IAME Senior win in the Sunday Final after placing 3rd on Saturday.
UP NEXT
Team Nitro Kart's next event will be The Southern Grand Prix at Ocala Gran Prix in Ocala, Florida on April 6-8, the opening round of the 2018 USPKS Series.
ABOUT NITRO KART
Nitro Kart is based out of Mooresville, NC in the hub of American motorsports. The company was founded by "Nitro" Nick Tucker with a sole focus on youth karting and specifically the cadet ranks, but has now expanded to serve kart racers of all ages. Nick has applied his years of experience from karting all the way up through NASCAR racing to develop the absolute best cadet chassis on the market with the support to back it up.