PROgression: Jake Craig Partners with Brian Graham Racing for Toyo Tires F1600 Championship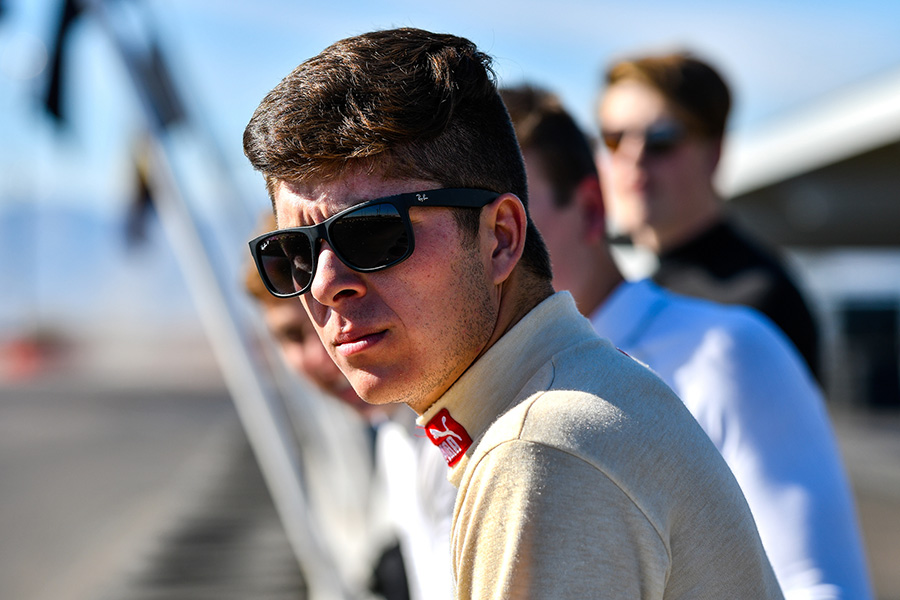 Jake Craig (Photo: Indianapolis Motor Speedway, LLC Photography)
Following a transitional season in 2017 that saw Jake Craig race a limited karting schedule, the 20-year-old Californian is pleased to announce his signing with Canadian powerhouse Brian Graham Racing/Piper Race Cars for the 2018 Toyo Tires F1600 Championship. After adding a SKUSA Pro Tour vice-championship to his karting CV, Jake proceeded to impress in opportunities to showcase his talent on the next rung of the ladder late last season. Following his Mazda Road to Indy debut at the Chris Griffis Memorial Test, which saw Craig finish his first and only day of testing in the top 5, the former Ferrari Academy recipient was selected by eKartingnews.com as the EKN at-large karting participant in the MRTI Shootout. With a stacked field of open wheel champions from around the world, the 12-time national karting champion showed he belonged by making the final evaluation group and just narrowly missing out on the $200,000 scholarship winning prize in December.
"The last couple months of 2017 were a whirlwind for me," Jake explains from his home in Mission Viejo, California. "I went into the season with no expectations beyond karting, but to come so close to my first real opportunity to progress to the next stage of my racing career was bitter-sweet. It lit the fire back inside me to keep pushing after the confidence I gained from those experiences and I couldn't be happier to sign on for my first season of car racing with Brian Graham Racing and Piper Race Cars. They have been the gold standard for F1600 racing in North America and I couldn't imagine a better environment to move my career forward. To say I'm anxious to get to Canadian Tire Motorsport Park is an understatement!"
"I am delighted to welcome Jake to the BGR/Piper Race Cars Team," Team Owner Brian Graham stated. "He has been on our radar for some time now and we are sure he will strengthen our F1600 program as we look to contend for not only the Rookie of the Year, but also the overall championship. Our goal is simple, to repeat as champions of the Toyo Tires F1600 Championship."
The 2018 Toyo Tires F1600 Championship will consist of eighteen races spread across six weekends at three of Ontario, Canada's premier motorsport facilities. While perhaps not the traditional path for a rising American open wheel talent, Jake is poised to take advantage of the higher amount of track time than what is afforded in many development series. With the first round taking place in May, Jake will travel across the border throughout the spring for pre-season testing to familiarize himself with the BGR/Piper package to ensure he is fully prepared to contend for a championship in his inaugural season of car racing.
To learn more about Jake Craig, visit www.jcraigracing.com as well as follow him on his social media channels. All inquiries are encouraged to contact Jake directly at jakecraigracing@gmail.com.
Facebook: @jakecraigracing
Instagram: @jakecraig_racing