Nitro Kart Newcomers Step Up at GoPro Motorplex Karting Challenge Round Two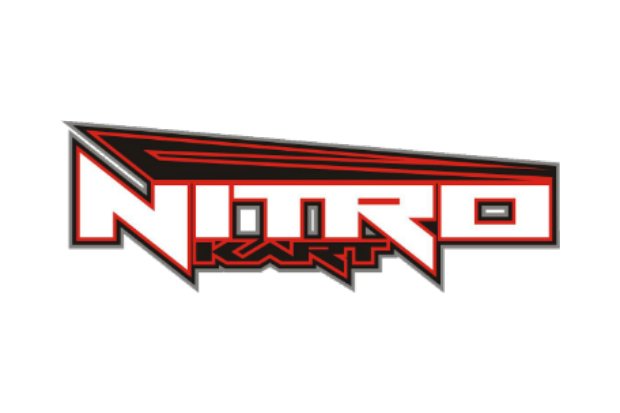 In stark contrast to the cold an wet conditions at Karting Challenge Round 1, Round 2 was pleasant and dry all day. The nice weather, combined with racers using the extra track time to practice for the WKA Man Cup race the following weekend at GoPro Motorplex, saw a record-setting 166 entries and some spectacular racing throughout the day. Team Nitro Kart had a full tent of eager racers, and some relatively new Nitro Kart racers ended up being the stars of the day.
Briggs LO206 Cadet:
James Overbeck: Q:3 – PF:3 – F:3
Cash Wyke: Q:6 – PF:7 – F:4
Spencer Conrad: Q:4 – PF:6 – F:6
Christopher McKeithan: Q:8 – PF:9 – F:7
Ben Maier: Q:2 – PF:1- F:8
George Wheeler: Q:12 – PF:14 – F:11
Adam Brickley: Q:1- PF:2 – F:DNF
In the Briggs Cadet class, a misunderstanding over tires likely cost Team Nitro Kart a victory as both Ben Maier and Adam Brickley had to start the Final from the back of the field after having having their Pre Final 1-2 finishes disallowed for running tires that had not been approved for competition yet, despite being sold to them for this race. In the Final, and on the "correct" tires, Maier made it through the field to 8th place and set the fastest lap of the race (by over .4), but pole-winner Brickley unfortunately tangled with another driver and suffered a DNF. At the front of the field, Team Nitro Kart's James Overbeck took the lead at the drop of the green flag and was in the lead battle for the entire 11-lap final. In an exciting 3-wide finish, Overbeck came across the line in 3rd place, just six-hundreths of a second behind the winner, Sam Corry. Team Nitro Kart teammate Cash Wyke finished 4th, with Nitro Kart pilots Spencer Conrad (6th), Christopher McKeithan (7th), the aforementioned Ben Maier (8th), and George Wheeler (11th), making it 6 Nitro Karts in the top 11.
IAME Mini Swift:
Spencer Conrad: Q:4 – PF:4 – F:1
Ayden Patty: Q:2 – PF:2 – F:2
Miles Murray: Q:7 – PF:6 – F:5
Mason Cantrell: Q:5 – PF:5 – F:6
Jordan Sherwood: Q:10 – PF:9 – F:10
Spencer Conrad and Ayden Patty are both relative newcomers to Team Nitro Kart, but were the stars of the Mini Swift Final, with Patty taking the early lead over Hoyt Mohr and Conrad. Later in the race, Conrad used a lapped kart to gain an advantage and take the point, but Patty wasn't done and made his move for the lead going into Turn One with two laps to go. Conrad didn't want to settle for 2nd and retook the lead in Turn 4 and went on to take the win, making him 2 for 2 in the Karting Challenge so far. Nitro Kart drivers filled 5 of the top 10 positions with Miles Murray 5th, Mason Cantrell 6th, and Jordan Sherwood coming home 10th.
IAME Swift:
Alex Delemo III: Q:9 – PF:4 – F:4
Sofia D'Arrigo: Q:6 – PF:7 – F:6
Adam Brickley: Q:4 – PF:10 – F:7
Ben Maier: Q:2 – PF:6 – F:8
Jackson Bonner: Q:10 – PF:11 – F:11
James Overbeck: Q:11 – PF:12 – F:12
Liam Kerper: Q:12 – PF:DNF – F:13
In IAME Swift, Team Nitro Kart had a tough day by their usual standards. Alex Delemo III, was feeling under-the-weather and it showed with his 9th place in qualifying, but he put in a gritty performance to battle through to a 4th place finish in the Pre Final and Final. Sofia D'Arrigo continued to make progress in her transition from Mini Swift to Swift and qualified 6th and finished a strong 6th in the Final, turning laps nearly as fast as the leaders. Adam Brickley and Ben Maier came home in 7th and 8th in the Final, with Brickley making a recovery drive from 10th after tangling with teammate D'Arrigo in the Pre Final, and Maier struggling with a gearing setup that didn't quite work. Brickley was able to set fastest lap of the Final by over two-tenths of a second, proving that he definitely had race-winning pace, if not luck. Jackson Bonner (11th), James Overbeck (12th), and Liam Kerper (13th), rounded out the Nitro Kart pilots in the race.
IAME KA100 Junior:
Jacob Graham: Q:14 – PF:8 – F:5
Jacob Graham was the lone Team Nitro Kart representative in KA100 Junior and after running away with the win in Karting Challenge Round 1, his fortunes were a bit different at Round 2. Jacob experienced engine trouble in qualifying and the decision was made to change his engine which would mean starting from the rear of the 16-kart field for the Pre Final. He was able to advance to 8th place in the Pre Final and thought he still had a shot at the win in the Final from there. Indeed, Jacob was able to fight his way forward and did take the lead at one point in the Final but he eventually got shuffled back to 5th place at the finish in a tough battle.
IAME Junior:
Hayden Jones: Q:3 – PF:4 – F:6
Team Nitro Kart had Hayden Jones flying the flag in IAME Junior, and Hayden was also coming off of a dominant win in Round 1 of the Karting Challenge. Jones was fast in practice and qualified 3rd, but did not quite have race-winning pace on this day, placing 4th in the Pre Final and 6th in the Final. Hayden is still leading the IAME Junior championship after two rounds and will look to get back on the podium at Round 3 in April.
Also of note; Team Nitro Kart-supported, Fullerton USA driver, Blake Hunt, swept the KA100 Senior class with pole position in qualifying, a win in the Pre Final and victory in the Final after a good battle with Taylor Stanford.
UP NEXT
Team Nitro Kart's next event will be the 2nd round of the WKA Manufacturers Cup at GoPro Motorplex this weekend, March 23-25. Team Nitro Kart will be loaded for bear, with almost all of the drivers from Karting Challenge Round 2 returning, plus the addition of perennial race winners and championship contenders Brent Crews, Sebastian NG, and Frankie Iadevaia. The forecast is calling for cold and rainy weather, so those who raced at Karting Challenge Round 1 at GoPro Motorplex, should have a distinct advantage.
ABOUT NITRO KART
Nitro Kart is based out of Mooresville, NC in the hub of American motorsports. The company was founded by "Nitro" Nick Tucker with a sole focus on youth karting and specifically the cadet ranks, but has now expanded to serve kart racers of all ages. Nick has applied his years of experience from karting all the way up through NASCAR racing to develop the absolute best cadet chassis on the market with the support to back it up.
Nitro Kart and their drivers consistently score prestigious victories in major events around the country, hence the slogan "Race One or Chase One."
For more information on Nitro Kart, contact Nick Tucker at (704) 818-7868 or kartworxracing@gmail.com