Fast Five: Taylor Young – KPX Karting Championship
Grassroots regional series in NorCal expands for 2018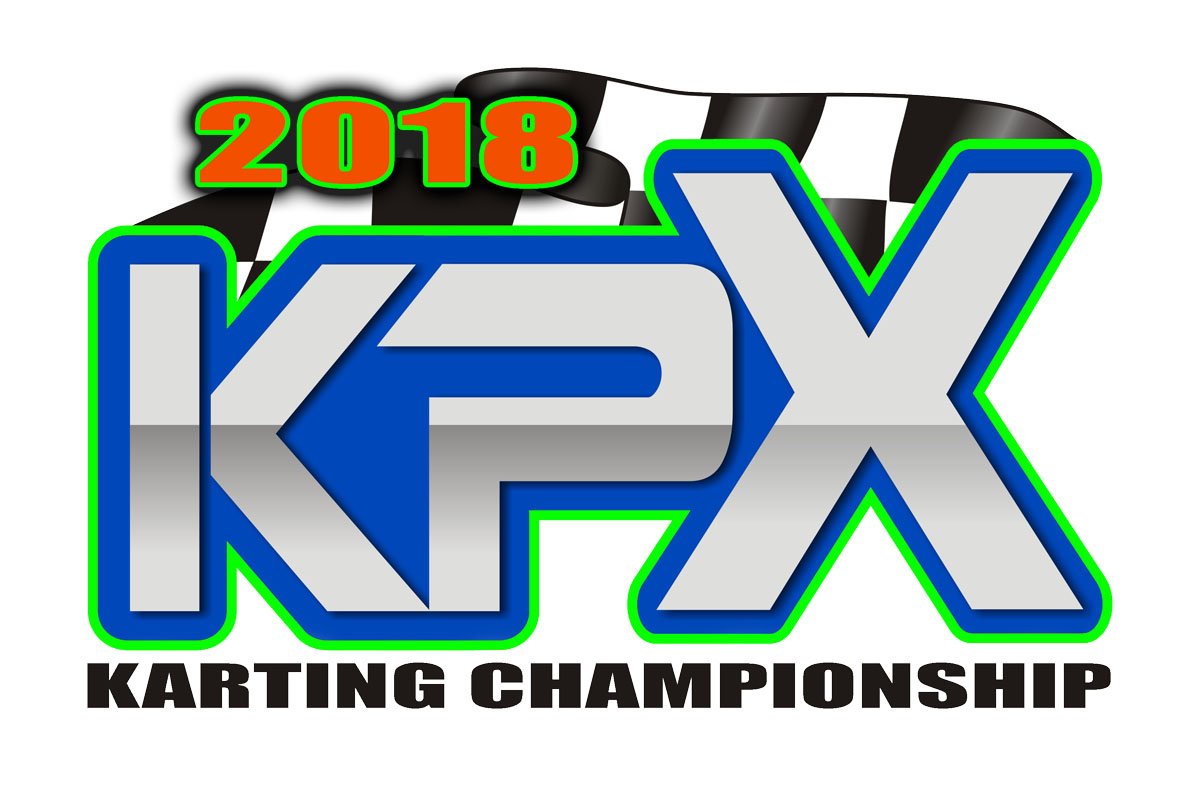 Four years of results have now been entered into the history books for the regional karting series known as the KPX Karting Championship. This growing program began in 2014 as a way for grassroots Briggs & Stratton racers to get together and compete at different venues in NorCal. The club-style facilities welcomed the program with open arms, and the growth began as racers from each circuit jumped on-board, following the entire program. Increasing numbers fueled increased numbers.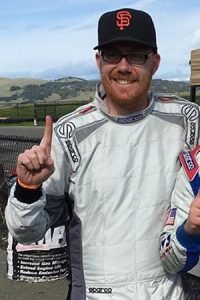 The 2018 season will be one of growth and expansion. KPX is still providing the standard Briggs & Stratton categories focused on the popular 206 engine, but they are also introducing the IAME KA100 Senior and Junior classes to round out the seven-division program for this season.
The KPX Karting Championship gets underway this weekend – March 17-18 – hosting Round One at Shasta Kart Club in Redding, California. A number of drivers from California, Nevada, Oregon and Washington are scheduled to take part in the opening event. Prior to the green flag waving for 2018, we had a chance to speak with Taylor Young, co-director of the KPX Karting Championship.
EKN: First off, Taylor, how did you get your start in karting and become involved with the KPX Karting Championship?
KPX: I've been involved in karting for 22 years. I've raced everything from KT100 to TaG and even KZ. The Briggs 4-cycle program is something I became really passionate about when I had just an absolute blast racing it at my local club for the first time. The Briggs 206 package gave me some of the closest and most intense racing I had ever done. After the first year of KPX in 2016, I approached Kenny (Manchester) and Chris (Rossi) about helping with the series. I've gotten so much out of racing over the years that I really wanted to give back to the sport I love. I tend to do a lot of the behind-the-scenes activities. Writing rules, sending out email blasts about race info, and anywhere I can fill in to get things done for the race weekend. The positive response to the series has been hugely rewarding. This year, just by the amount of effort put in during the off-season, I can see us growing and continue to have one of the best race series in the country.
EKN: I'm sure that it's been a busy off-season for the KPX management crew. What are you particularly pleased with, in terms of the developments that were made for the new season.
KPX: It's been a busy off-season for sure. A ton of planning has gone into our 2018 program to bring it to the next level. Some of the areas we knew we needed to improve on were a smoother running event that is on-time, as well as better quality racing. We've worked on a streamlined pre-registration website to keep the program moving faster during the race weekends, as well as practice and race schedules that allows more laps while staying on-time. We know how important it is for racers to have a more care-free race weekend and families returning home at a reasonable time. When it comes to racing, we've decided to bring on an additional race director and implement new start and race procedures aimed at encouraging better racing. We think putting more focus on those areas will lead to a better racing experience with KPX and further emphasize fun and fair competition.
EKN: You have confirmed the 2018 schedule and the tracks that you'll be visiting.  Can you let us know some of the thinking that went into selecting the five clubs that you did put on the circuit?
KPX: We send out a survey to our racers every year asking them where they would like to race. This helps give some direction on where we will go during the season. But ultimately, it comes down to tracks that want to form a partnership with us and showcase their facility and club to racers from all across the west coast. We're excited to return to several of the tracks from previous years, but also bring on a number of new tracks such as Shasta Kart Club and Monterey Bay Karters that have always brought quality racers to our series.
EKN: A major evolution for the series in the addition of the KA100 Junior and Senior classes for 2018.  The category is gaining support on the East Coast in the WKA and USPKS series, so what were the motivating factors to add a pair of two-cycle categories to what has been a pure four-stroke program?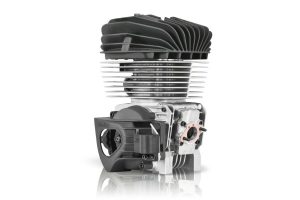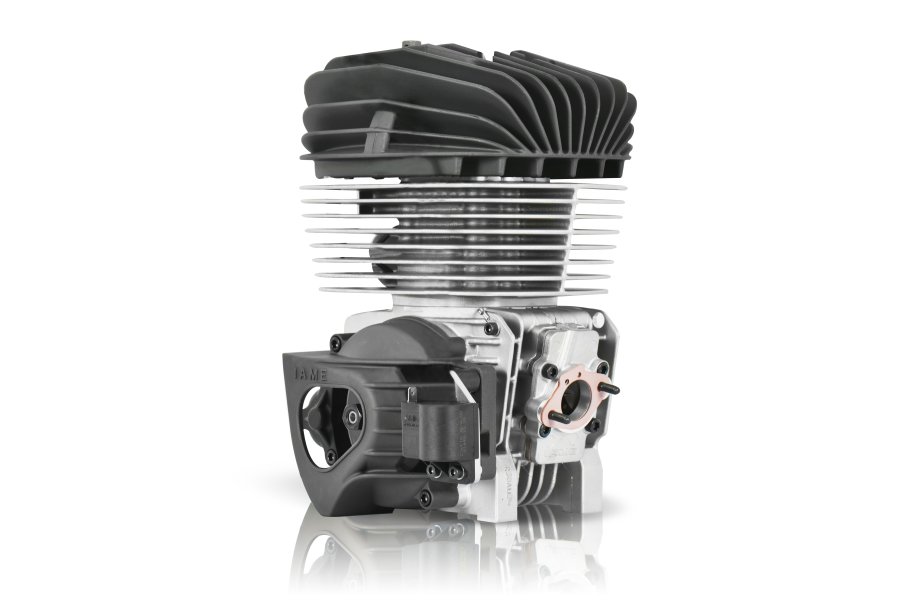 KPX: We've grown 4-cycle racing in our region considerably and even converted many 2-cycle racers to our program. But there is still a number of racers that prefer the 2-cycle engine platform or are looking for a faster package that is still in line with the KPX mission. Previously, there was not an engine package we felt reflected the mission statement of KPX to provide parity of equipment, while still being user friendly and at an average racer's budget. The KA100 was the answer to that. We see it as an opportunity to bring in additional racers who want a competitive and grassroots level series.
EKN: The Briggs 206 is obviously the pure heart and soul of the KPX Championship. What are your expectations for the 206 classes for 2018?
KPX: We see continued growth of the 206 classes for 2018. We've been maintaining about 30 karts at each race in the Senior 206 class, which is awesome. But we think this may discourage some newer racers who are intimidated by those numbers. The higher weight was also a hard transition for racers moving up from Junior classes. We've lowered the Senior 206 weight and added a Senior 206 Heavy class, which should give better access to additional racers. The lower Senior 206 weight will mean faster lap times, easier transition for young racers and be more in line with other parts of the country. The Heavy class will help those racers who just barely made weight or were slightly over in previous years and will be a good transition class for those not old enough for Masters. Our Junior 2 and Junior 1 classes remain unchanged and we see each class growing when we spoke to parents and racers.
Thank you so much to eKartingNews for the continued support and promotion of not only grassroots karting, as a whole, but karting in Northern California and Nevada!
Head over to the KPX Karting Championship website to find out more about this grassroots regional program.