EKN Trackside: 2018 Superkarts! USA Pro Tour – WinterNationals Preview – Part 1
Stock Honda champions set to defend crowns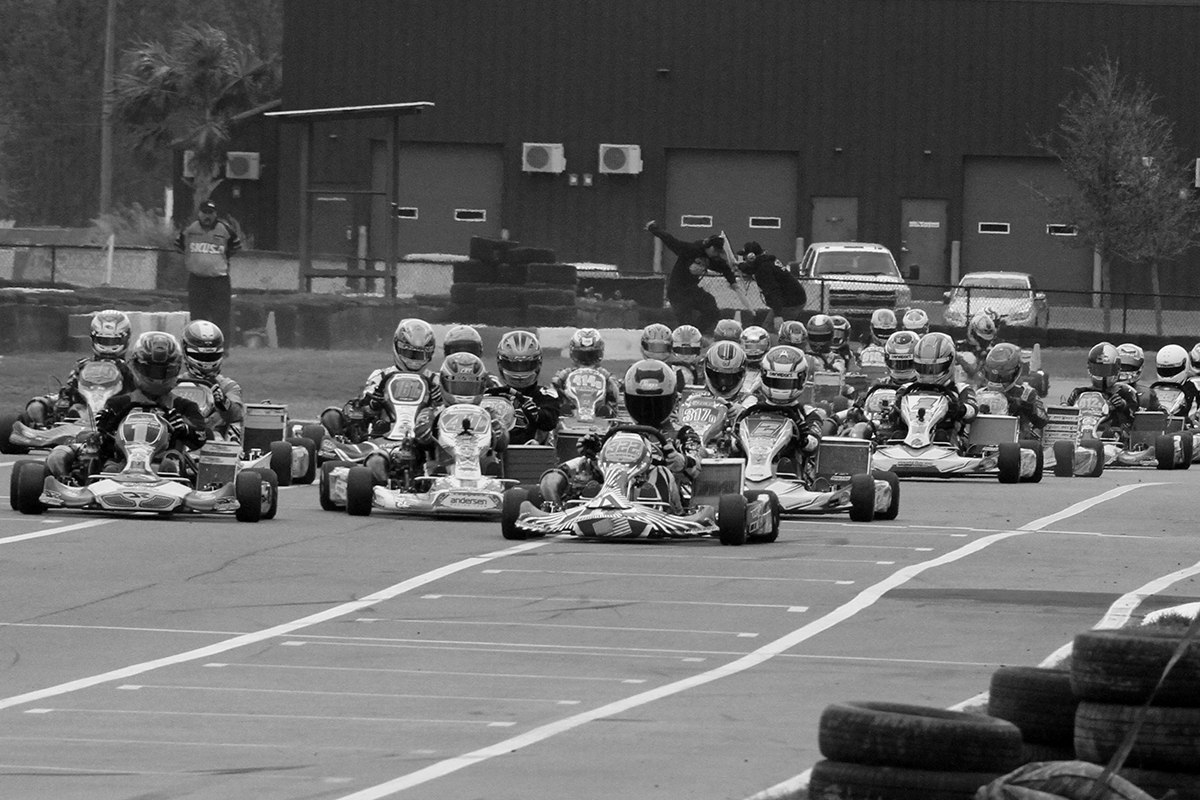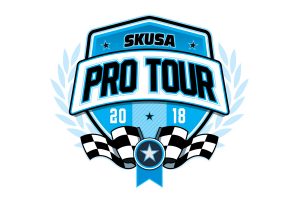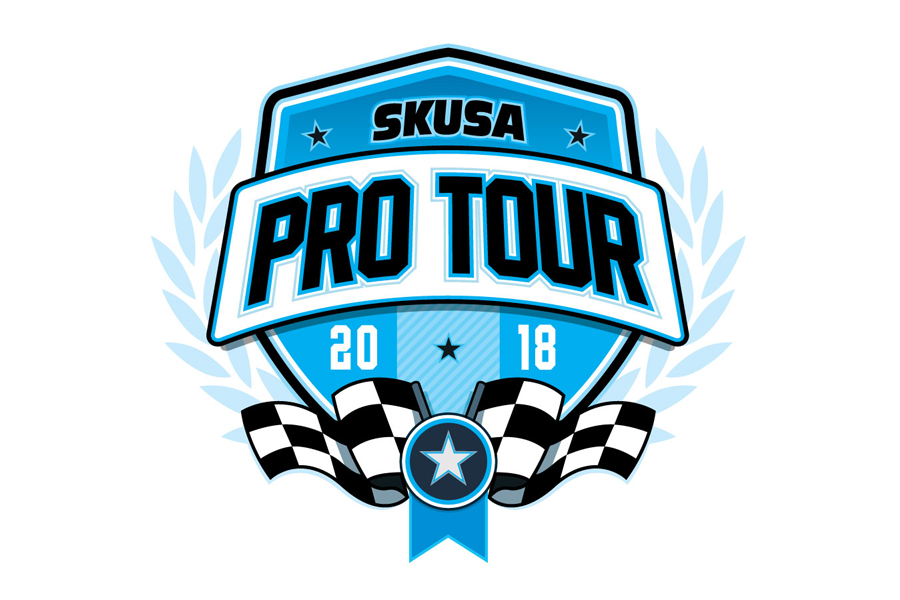 The ninth season of the Superkarts! USA Pro Tour is set to begin this weekend with the second running of the WinterNationals. What began with just under 100 drivers in northern California back in April 2010, SKUSA now welcomes over 200 from around the world to compete in North America's top karting series. The three-event, six-round championship begins in Avondale, Louisiana at the NOLA Motorsports Park.
The gem of the bayou opened in 2011 and quickly gained world attention in 2013 when hosting its first world event. The Alan Wilson-designed facility provides multiple configurations, with a 17-turn, 1.1-mile layout used in last year's SKUSA WinterNationals returning. Lap times will be above the 1-minute mark, with the quickest category of S1/S2 inching to break into the 59-second barrier.
eKartingNews.com is ready to be at NOLA Motorsports Park, providing the industry-leading coverage trackside. Karting enthusiasts not in attendance can listen from home or on the road to the EKN Live broadcast at www.ekartingnews.com/live with Rob Howden providing the play-by-play call. Daily reports and updates on the EKN Social Media network will fill up your timeline throughout the weekend. First, EKN begins with a look at all nine categories competing this weekend. A preview of the Stock Honda divisions is below.
---
The field in the S1 Pro Stock Honda category is only at 14 drivers, but year after year the competition level seems to increase. This season is a great mix of returning stars and graduating S2 drivers. Of course, the SKUSA #1 plate is the ultimate goal. The bulls-eye is 2017 SKUSA Pro Tour champion Jake French (Sodikart). The Texan has a string of podium finishes dating back to 2016 SummerNationals, helping him to earn the title in 2017. The 2017 eKartingNews.com Driver of the Year scored his first Pro Tour victory at the WinterNationals last year, gearing to begin the title defense with another victory or two. Chasing him was Billy Musgrave. The Aluminos driver ended 2017 on a high note, winning at the SuperNationals. A race winner on the SKUSA Pro Tour for the past three years, Musgrave is aiming to finish the year with the SKUSA #1 plate.
2016 SKUSA Pro Tour champion Danny Formal is back with DR Kart, primed to make a run at his second title. SKUSA Pro Tour winners AJ Myers (TB Kart), Nic LeDuc (Sodikart) and Hunter Pickett (Aluminos) are threats for the podium as well. A number of S2 graduates make up the field, including SKUSA Pro Tour champion Riley Dickinson (Sodikart). Add in Kyle Wick (CRG), SKUSA Winter Series champion Rory van der Steur (FA Kart), Kol Bailey (Praga) and Collin Daley (DR Kart), this field is getting deeper and deeper. Oh, let's not forget the addition of Austin Garrison, rejoining CompKart in his S1 debut. Garrison was the 2014 SKUSA Pro Tour S2 champion.
S1 Pro Stock Honda Provisional Entry List
[table]No.,Driver,Team,Chassis,Hometown,Country
186,Kol Bailey,Leading Edge Motorsports,Praga,Peoria AZ,USA
112,Collin Daley,DRT Racing,DR Kart,,JM
153,Riley Dickinson,Dallas Karting Complex (DKC) / SodiKart USA,Sodikart,New Braunfels TX,USA
137,Danny Formal,DRT Racing,DR Kart,,CR
N1,Jake French,Dallas Karting Complex (DKC) / SodiKart USA,Sodikart,Royse City TX,USA
192,Austin Garrison,J3 Competition,CompKart,Davie FL,USA
121,Nic LeDuc,The Karting Collective,Sodikart,Novato CA,USA
N2,Billy Musgrave,Musgrave Racing Company (MRC),Aluminos,Norco CA,USA
105,AJ Myers,TB Kart USA,TB Kart,Palm Harbor FL,USA
136,Hunter Pickett,Pickett Racing,Aluminos,Alamo CA,USA
103,"Antonio Pizzonia, Jr.",,Birel ART,,BR
188,Matias Podboj,Mad Old Nut / Mad-Croc USA / MRC,Mad-Croc,Eastvale CA,AR
129,Rory van der Steur,Team Felon,FA Kart,Chesapeake City MD,USA
109,Kyle Wick,Rolison Performance Group (RPG),CRG,Auburn WA,USA
[/table]
---
The number of front-runners graduating to S1 provides new opportunities for those in the S2 Semi-Pro Stock Honda division. This year's roster holds zero former race winners and zero drivers from the championship podium. Experience could be key, and that weighs in the favor of Cameron Egger (Kosmic). The Pacific Northwest driver stood on the podium at the Streets of Lancaster Grand Prix last year in a triumphant return behind the wheel. Cody Elliott (Merlin) is another driver with experience in the S2 category, hoping to improve on his finishes at the SKUSA Winter Series. The top driver in the field from the 'Spring Training' is Brazilian Pedro Lopes. The RPG / Kosmic driver earned three podium finishes against the new S1 drivers. Aruba driver Matt Paesch (CompKart) is another podium contender in the field. Garrett McKelvie (Sodikart) and Keawn Tandon (CRG) represent SoCal while Blair Hosie (Alpha) and Michael Ilavia (Birel ART) hail from the Texas ProKart Challenge program, all of which could be in the hunt for victories this weekend.
S2 Semi-Pro Stock Honda Provisional Entry List
[table]No.,Driver,Team,Chassis,Hometown,Country
244,Reilly Cann,Dallas Karting Complex (DKC) / SodiKart USA,Sodikart,Van Alstyne TX,US
221,Cameron Egger,Rolison Performance Group (RPG),Kosmic,Mulino OR,US
216,Cody Elliott,Franklin Motorsports / Team FMS,Merlin,Lake Geneva WI,US
232,Paul Guadagnoli,MRC/XMS,Praga,Deville LA,US
254,Tyler Guilbeault,DRT Racing,DR Kart,Pelham NH,US
200,Blair Hosie,DAMZ / ALPHA Kart USA,Alpha,Sugar Land TX,US
203,Michael Ilavia,3G Kart Racing,Birel ART,Houston TX,US
219,Kyle Kennedy,Crockett Motorsports,Intrepid,Saint Peters MO,US
265,Ryan P. Lewis,Jay Howard's MDD,Vemme,Lufkin TX,US
218,Pedro Lopes,Rolison Performance Group (RPG),Kosmic,,BR
215,Garrett McKelvie,,Sodikart,Temecula CA,US
297,Matt Paesch,Orsolon Racing,CompKart,Orlando Fl,AW
280,Devon Smith-Harden,TB Kart Indy,TB Kart,Nashville IN,US
228,Keawn Tandon,Scuito Racing,CRG,Calabasas CA,US
[/table]
---
Five of the eight SKUSA Pro Tour championships in the S4 Master Stock Honda division will be represented at the WinterNationals. Two-time and defending champion Jordon Musser (Birel ART) is ready to make a bid for his third title this year, carrying the SKUSA #1 plate for a second time in his career. Jimmy McNeil, who won in 2011 and 2015, is back aboard a CRG and making his WinterNationals debut. Ryan Kinnear is the third champion in the field, making his first appearance with Sodikart after a long run with Intrepid. His bid to become a third two-time champion begins this weekend. All three of the SKUSA plate holders are back, including Kinnear and Ben Schermerhorn (Birel ART). The Colorado pilot is coming off the SKUSA Winter Series championship, his first title in the S4 ranks. Matthew O'Donnell (Praga) is among the new drivers making their S4 debut on the SKUSA Pro Tour, coming off victory at the ProKart Challenge opener. Evan Batt (TB Kart) is another new face to the division as a longtime S2 competitor.
S4 Master Stock Honda Provisional Entry List
[table]No.,Driver,Team,Chassis,Hometown,Country
403,Evan Batt,TB Kart Indy,TB Kart,Noblesville IN,USA
451,Derek Crockett,Crockett Motorsports,Intrepid,Millstadt IL,USA
N2,Ryan Kinnear,Dallas Karting Complex (DKC) / SodiKart USA,Sodikart,Richmond TX,GB
401,Rene Martinelli,TB Kart USA,TB Kart,Roseville CA,USA
499,Jimmy McNeil,PKS Kart Supplies / Team Visalia,CRG,Exeter CA,USA
N1,Jordon Musser,3G Kart Racing,Birel ART,Dallas TX,USA
444,Matthew O'Donnell,Musgrave Racing Company (MRC),Praga,Laguna Hills CA,USA
N3,Ben Schermerhorn,,Birel ART,Highlands Ranch CO,USA
421,Nathan Stewart,Dallas Karting Complex (DKC) / SodiKart USA,Sodikart,Flower Mound TX,NZ
455,Adam White,Cambrian Go Karts,Sodikart,Fremont CA,GB
[/table]
---
Just like its S4 counterpart, the S4 Super Master Stock Honda class has all three SKUSA plate holders returning in 2018. Two-time defending champion Robert Marks (CRG) is primed to make it three in a row. Marks won four of the six races last year, bringing his win total at the SKUSA Pro Tour to nine in the last two years. Mike Jones scored the biggest win of his career, besting the field at the SKUSA SuperNationals. Jones (Sodikart) hopes to carry that momentum from November into a bid to knock Marks off the top of the category. Rod Clinard has finished third in the standings both seasons, coming off a SKUSA Winter Series championship last month. The CRG Nordam driver is gunning for the top spot as well. John Crow (Aluminos) and Nick Firestone (DR Kart) return as top contenders with SKUSA Winter Series race winner Victor Jimenez (Tony Kart) making his debut in S4 Super Master.
S4 Super Master Stock Honda Provisional Entry List
[table]No.,Driver,Team,Chassis,Hometown,Country
605,Farshad Bagheri,TB Kart USA,TB Kart,St. Petersburg FL,USA
N3,Rod Clinard,CRG Nordam,CRG,Hewitt TX,USA
631,John Crow,Musgrave Racing Company (MRC),Aluminos,Corona CA,USA
606,Nick Firestone,DRT Racing,DR Kart,Paradise Valley AZ,USA
623,Victor Jimenez,Rolison Performance Group (RPG),Tony Kart,Miami FL,MX
N2,Mike Jones,Dallas Karting Complex (DKC) / SodiKart USA,Sodikart,Union Valley TX,USA
N1,Robert Marks,PKS Kart Supplies / Team Visalia,CRG,Visalia CA,USA
667,Thane Morgan,Dallas Karting Complex (DKC) / SodiKart USA,Sodikart,Amarillo TX,USA
622,Mike Rivera,CKR USA,CKR,North Haven CT,USA
602,Darrell Tunnell,PKS Kart Supplies / Team Visalia,CRG,Visalia CA,USA
[/table]