Debut eKarting Test for Electric GT Stars of the Future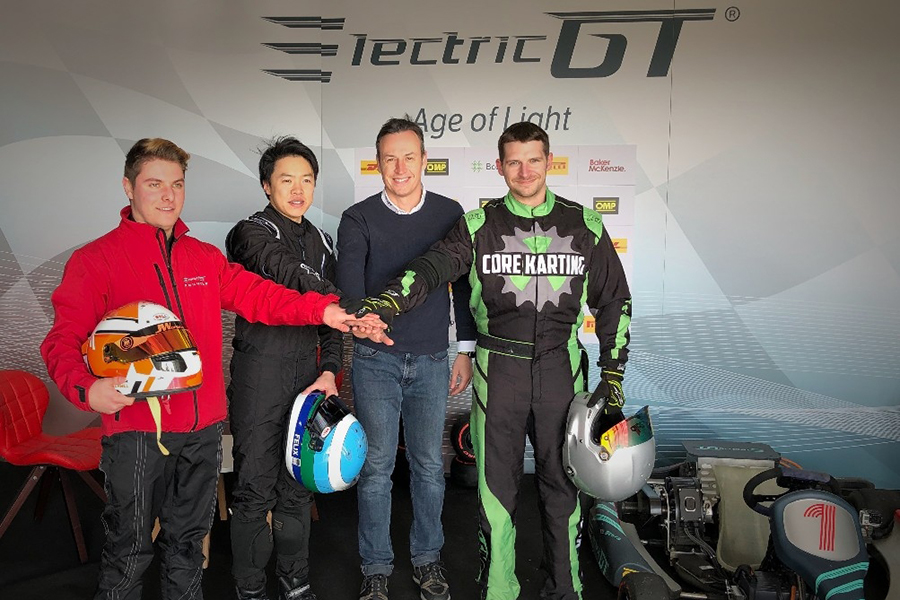 Three stars of the Electric GT eKarting Drivers' Club made their debut at championship headquarters on Thursday. Drivers from Europe, North America and Asia successfully carried out a test of the championship's lightweight 3.2Kwh eKart ahead of the inaugural season, commencing later this year.
The test took place on Thursday at Circuit Pau-Arnos in France, under the supervision of Technical Director, Agustin Payá.
100km of testing was completed by three young racers from the Electric GT eKarting Drivers' Club – Billy Jack Smith (USA), Tom Turschwel (France) and Felix Yeung (Hong Kong).
The eKarting test follows confirmation that the Electric Production Car Series (EPCS) has been officially sanctioned by the FIA.
For decades, the karting track has been the proving ground for the next generation of racers and the Electric GT eKarting Series will be an integral part of each race event throughout the season to create a path for young talented drivers to top-level international racing.
Comprising two categories – 'Teenagers 13-15-year-old' and 'Plus 15s' – a grid of 20 young challengers will race the 50hp eKarts at speeds up to 150 kph on circuits around the world, competing to secure a future race seat in the Tesla Model S EGT P100D.
Returning from his first stint in the eKart, Felix Yeung said: "This is the first time I've tried the Electric GT eKart and it feels like driving a spaceship! The power surge is incredible when you exit a corner but it's very driveable. I'm excited about my next runs, to see how much more power I can deliver."
Agustin Payá, Technical Director, Electric GT Holdings Inc. said: "This is a very important day for the final testing of our all-electric kart. We believe that we have produced the best eKart out there and it's been terrific to see some really talented young drivers push it to the limit today.
"It has also been enlightening to see these stars of the future take to the track here at our headquarters at Pau E-Circuit, not just because they want to show what they can do, but because they see the huge opportunity that this Series presents for a future in competitive, exciting and sustainable motorsport."