Tony Kart: The Racing Team Honors the 23rd Winter Cup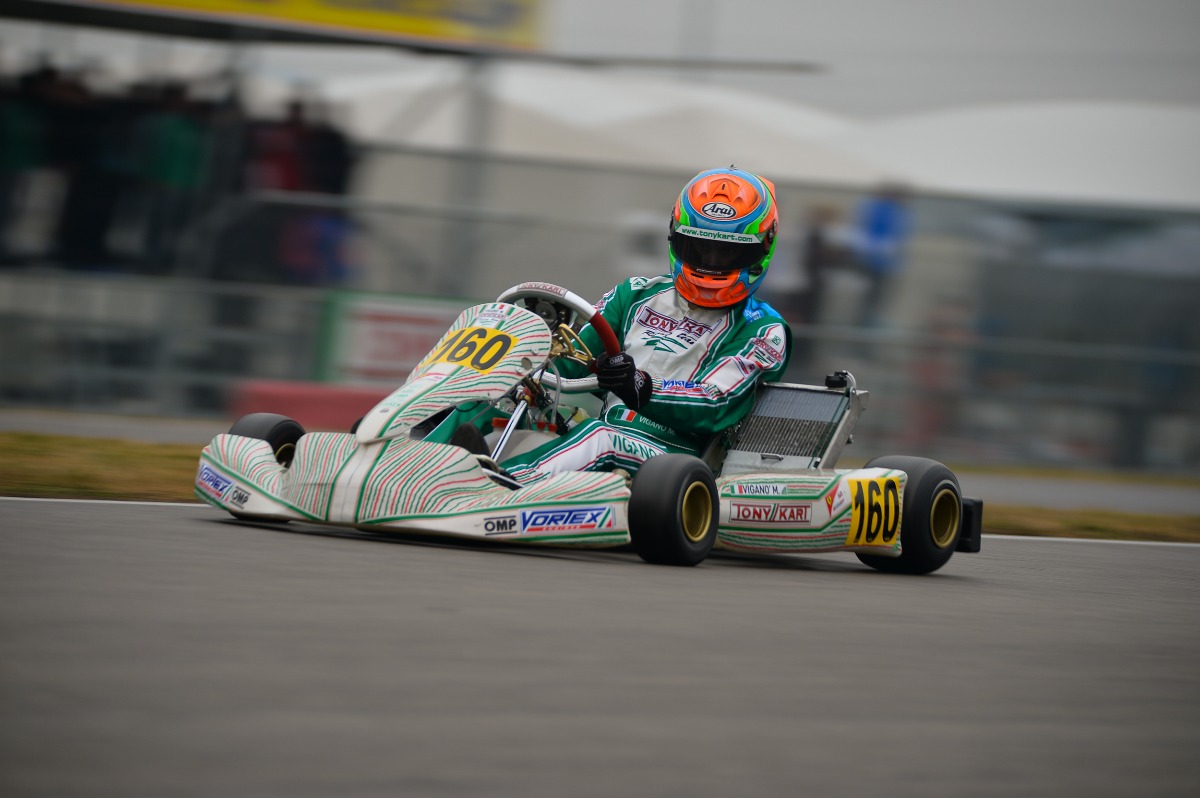 Constant improvements and great comebacks for our drivers during the weekend of the historic race on the South Garda circuit in Lonato. We only missed the final success.
Usual, great participation of drivers and fans in Lonato, for the traditional international race of the opening season, the Winter Cup, now in its 23rd edition. The heats in the wet track make the plans of all the participants difficult, stirring the values on track. But the Tony Kart material at our disposition proved to be always competitive and fighting for the top positions.
Our Tony Kart Racing Team drivers struggle a bit at the beginning of the weekend, but once they find the right feeling with the track, they show off constant improvements and great comebacks.
Like that of Laurens Van Hoepen who, in the OKJ category, ends in 8th position after recovering not less than 21 positions. Still in OKJ, it's worthy of mention the debut of Sebastian Montoya with the Tony Kart colours son of Indycar driver, Juan Pablo Montoya. Further confirmation of the Tony Kart's material competitiveness, is the best lap in the final signed by Nikita Bedrin, at the wheel of a Tony Kart chassis and Vortex engine.
Excellent recovery also in OK class, where Noah Milell is able to climb 17 positions and finish 6 th. A bit of bitter taste, however, for David Vidales, who ran among the best drivers for most of the weekend, with a victory in the Super Heat 1, but not gone beyond the 9th place in the final. The one who holds high the Tony Kart – Vortex colours is Nicklas Nielsen (KSM Schumacher Racing Team), third in two heats out of three and second in the final.
Always in the fight our KZ2 drivers, Simo Puhakka, Alessio Piccini, Matteo Viganò and Antonio Fuoco, FDA driver, under our tent for the prestigious partnership we have with the Ferrari Driver Academy.
The spotlight remains on the South Garda Karting in Lonato, still hosting the Tony Kart Racing Team's next engagement with the 2nd round of the WSK Super Master Series, scheduled from 2nd to 4th March.