F-Series State Championship Prepares for 2018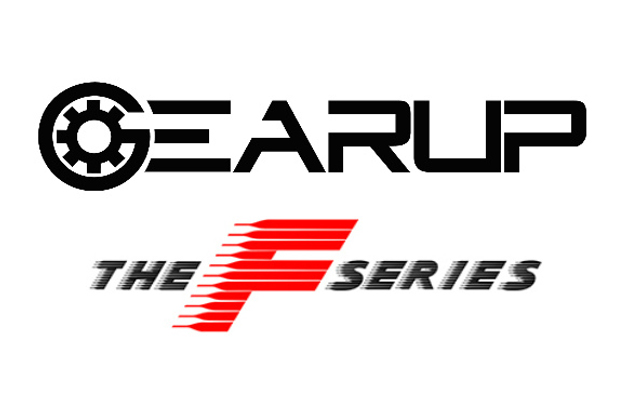 The excitement has been building as the F-Series season is coming together for a big start in March. We are tremendously optimistic that this year will be an absolute monster in the growth of karting not just for our region but also in the best part of the east coast. The F-Series State championship has established itself as the place to be when you are ready to take that next step. With two fantastic venues and four circuit configurations it presents its self as one of the most enticing and challenging programs around. We are happy to report that the Raceway Park portion of the State Championship will see a big surge of energy that will certainly increase interest not just the series but the sport. As always working with NJMP will result in positive growth as the facility makes it easy to promote racing at such a big circuit.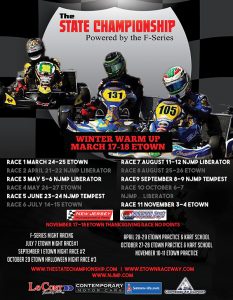 Starting with an early winter warm up gets things started in the middle of March and one week later the season kicks off at Raceway Park. Just under a month after the start of the season we head to NJMP for round two. We have also tried to make it easy for teams and racers to conveniently race State races to get a feel for the Gearup Challenge events at each venue. Our biggest challenge this season was the spacing of this years championship, luckily it worked out perfect as it will allow racers to participate in three scheduled night races as well as the Gearup Challenge. The championship consists of eleven rounds that will finish the first week in November. Again the equal spacing of the races will hopefully allow for tons of racing without breaking the bank. Incorporating a three race night series is a perfect option for the die hard Gearup Challenge racer as it presents a nice amount of weekends on top of an aggressive traveling series. Last but not least will be the Turkey race, in our previous season everyone had a blast with this event and the year would not be complete without it. New for 2018 we will be offering a Karting School tailored to new racers, the dates are listed on the schedule and will be conducted at Raceway Park. Many request have prompted for a State Championship race season pass and an all in pass, please visit the store on our website to see all the available options.  Please visit our site for all the information regarding the school and rental equipment available. Many racers have contacted us and are ready to go, are you ready? If not please visit our sponsor page for shops they will have everything you need. Please support our shops so they can support you!