2017 Briggs & Stratton Weekly Racing Series Standings Profile – Tim Roy
Former car road racer enjoying affordable competition at Michiana Raceway Park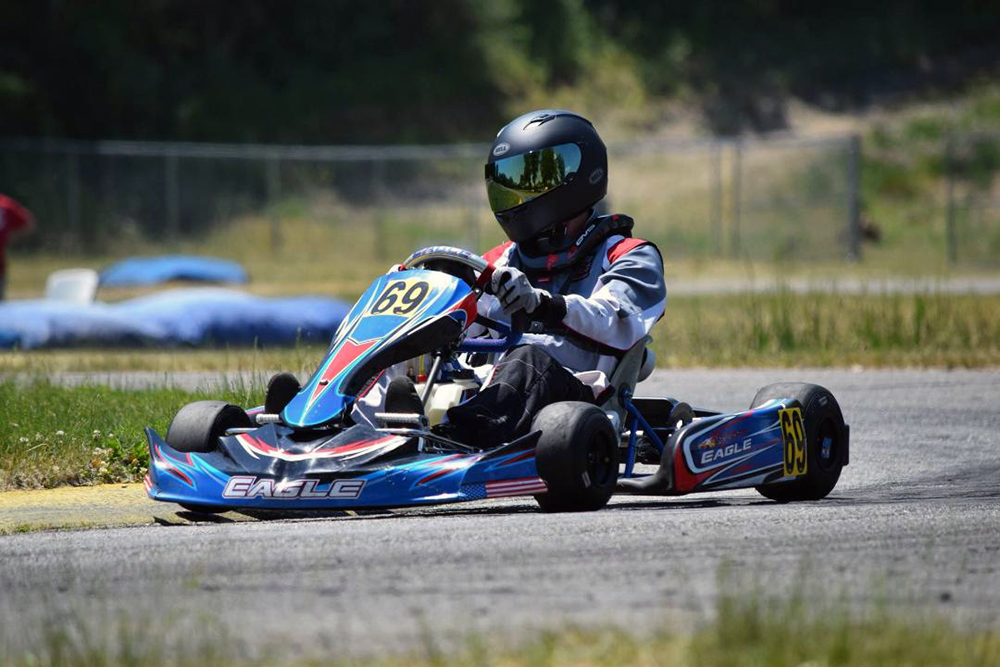 (Photo: Katherine McDaniel)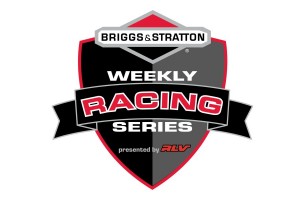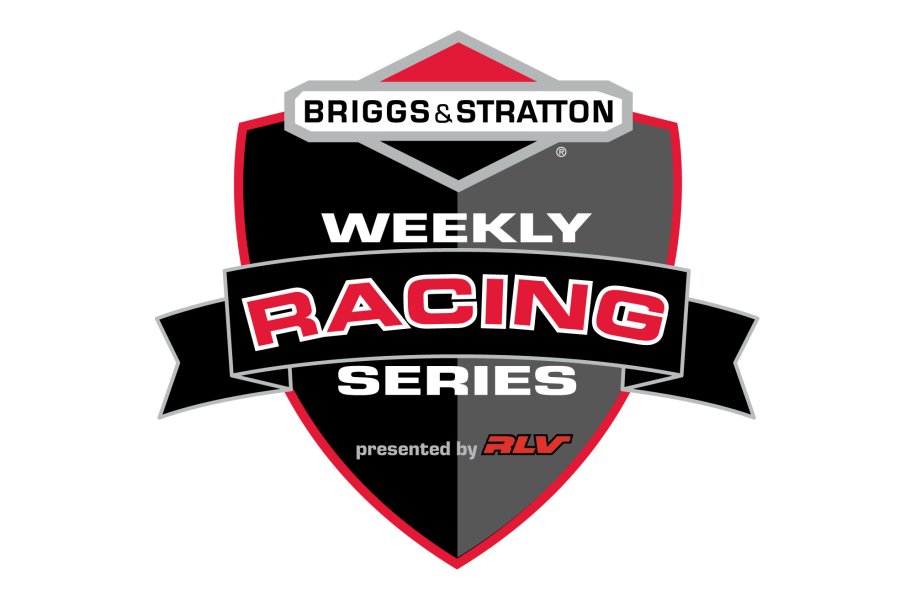 The 2017 season marked the third year of the Briggs & Stratton Weekly Racing Series Presented by RLV. The purpose of the effort is to promote the grassroots Briggs 206 program across North America, providing racers with the opportunity to match up against other drivers from across the United States and Canada. Through the support of their racers, clubs and tracks signed up for the program and, in return, both the tracks and racers received prizes at the end of the season, including many products produced by Briggs & Stratton.
The 2017 Briggs WRS program welcomed a combined 3,000 racers in Senior/Masters and Junior competition, enjoying just over 50 participating tracks throughout North America. This growth features a 27% increase in Senior/Masters numbers and an event larger explosion for the Junior ranks, which doubling in size from its first year in 2016.
eKartingNews.com is now recognizing the top-10 overall in both the Senior/Masters division and the Junior ranks. For complete rankings, visit the Briggs WRS 2017 Final Report and for more on the program, visit www.briggsracing.com
Top-10 Briggs Weekly Racing Series Senior/Masters Profiles
---
Senior/Masters #3 – Tim Roy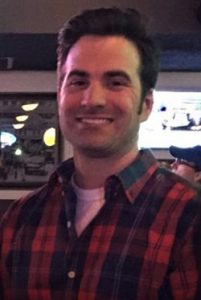 Points: 222.75
Track: Michiana Raceway Park
Age: 34
Hometown: Muster, Indiana
Occupation: Engineer
Chassis: Comet Eagle
Sponsors: None
Years Karting: 4
2017 Briggs WRS Events

| R1 | R2 | R3 | R4 | R5 | R6 | R7 | R8 | R9 | R10 | R11 | Avg |
| --- | --- | --- | --- | --- | --- | --- | --- | --- | --- | --- | --- |
| 32 | 32 | 32.25 | 32.25 | 32 | 30.25 | 14.25 | 32 | 0 | 0 | 0 | 27.8 |
---
Tim Roy's story into the sport of karting is something we are seeing more of. Roy is a road racer, and was looking for a more affordable wheel-to-wheel competition. Four years ago, Tim began racing at the Michiana Raceway Park rental league. It is a popular program held on Thursday's at the North Liberty, Indiana facility, welcoming a healthy number of regular competitors.
The natural progression in today's karting is to go from rental karts to the Briggs 206 program. A few of his fellow competitors did exactly that, and once Roy tried it, he was hooked. Tim bought his first kart, a Birel R30CY with a Briggs 206 engine off the internet before the next season started.
"The previous owner didn't take very good care of it so I learned a lot about the engine and the chassis when I tore everything down, cleaned, fixed, and put it all back together. The kart's handling was a struggle which gave me plenty of opportunities to experiment and learn!"
Roy came away with the championship at the Michiana Raceway Park in 2017 thanks to six wins in eight races. Add in a runner-up result, and those finishes helped him to finish third in the Briggs WRS. That's up from 147th last year, when Tim placed sixth in the MRP Championship Series standings.
"The competition and field sizes are second to none at every 206 event I've been a part of. 206 racers have heard it all before but Briggs really has put together a fantastic package. It's affordable to purchase and maintain, it's simple and reliable, it doesn't require special/expensive parts or tools. Briggs has done a great job of keeping the ruleset consistent, concise yet simple to ensure parity."
"We race hard but fair. Everyone is hungry to win but nobody is out there trying to ruin someone's race. At the end of the day we're all friends and we have a lot of fun on and off the track. If someone is having a problem we pitch in to get them back on the track."
With that type of outlook, Roy is a great ambassador for the sport of karting and Briggs & Stratton Racing. Tim is set to defend his title at MRP this summer along with looking to branch out more to compete at tracks in the area, including Concept Haulers Motor Speedway, New Castle Motorsports Park and try his hand at other regional programs.