Nitro Kart Sweeps Cadet at the SKUSA Winter Series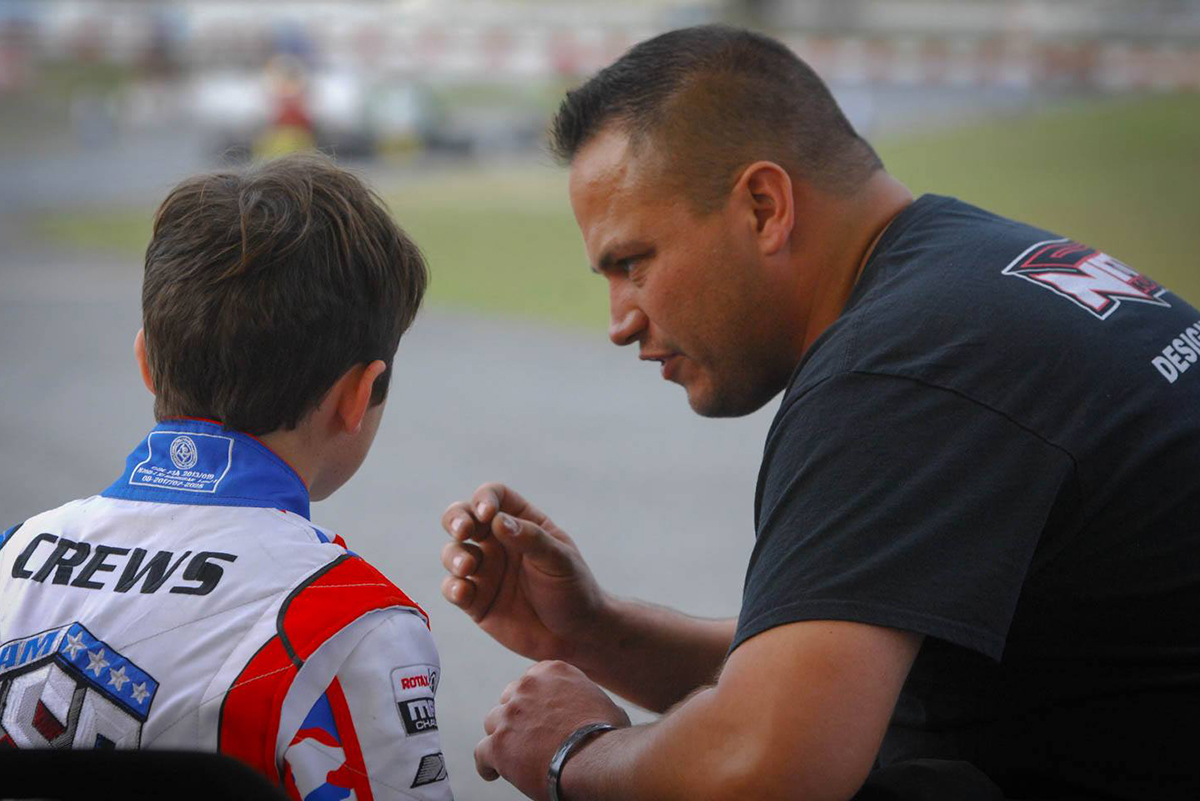 (Photo: On Track Promotions - otp.ca)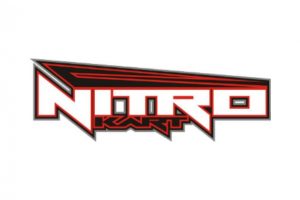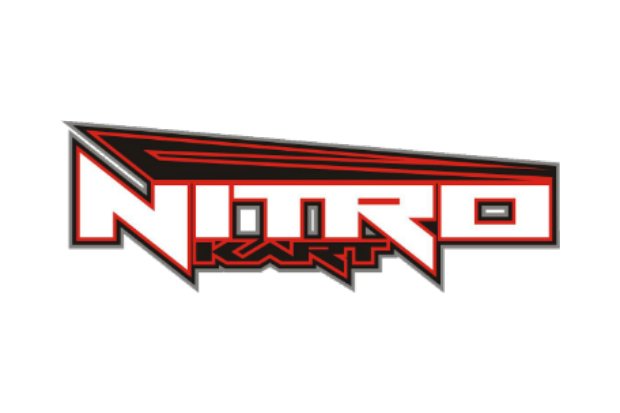 Continuing on with the theme of Cadet Kart domination in 2018, Nitro Kart drivers swept the Mini Swift and Micro Swift championships at the concluding round of the SKUSA Winter Series at Ocala Gran Prix this past weekend. Brent Crews, Ben Maier, and Parker Delong all rolled into Ocala with a shot at their respective championships and when all was said and done, the three Nitro Kart aces had taken 18 of a possible 24 podiums in the short two-weekend, four-round series split between AMR Homestead-Miami Motorplex and Ocala Gran Prix.
MINI SWIFT
IAME World Champion, Brent Crews, of Denver, North Carolina, had experienced a tough weekend at the opening round of the SKUSA Winter Series at AMR Homestead, but did score a 2nd place in Sunday's Final to salvage some good points going into OGP.
Crews would need great finishes in Ocala to put himself back into the Winter Series championship picture. In Round 3 on Saturday, Crews won the Pre Final and took a strong 2nd place in the Final, and was right back in the championship fight.
Round 4 on Sunday would see Crews drive smart, fast, and consistent, with a win in the Pre Final (from 7th on the grid), and a fighting 3rd place in the Final that would see him take the championship by 45 points, adding the SKUSA Winter Series to his already impressive list of titles.
MICRO SWIFT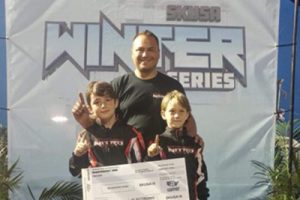 In the Micro Swift division, Nitro Kart's Ben Maier, of Stevensville, Maryland, and Parker Delong, of Glendale, Arizona, had both enjoyed good weekends in Homestead, with a 2nd place in the Final on Saturday for Delong, and Maier emerging from a great battle in Sunday's Final with the win.
If AMR Homestead-Miami Motorplex was good for the Nitro Kart "Dynamic Duo," Ocala Gran Prix was absolutely great, with Delong getting the clean sweep by winning the Pre Final and Final on Saturday, with Maier 2nd in both races, and then Maier replicating that feat on Sunday. The difference in the championship came down to Sunday's final, with Delong's 3rd place giving the title to Maier. Going 4 for 4 in Pre Final and Final wins, and a perfect 8 for 8 in potential podiums, made Maier and Delong Nitro Kart's "Dominant Duo" in Ocala.
"I'm very happy and proud of what all our drivers were able to achieve throughout the SKUSA Winter Nationals," said Nitro Kart founder and owner, Nick Tucker. "I also want to thank Ashley Rogero for her great coaching and all of our parents and tuners for having their karts and kids ready to race."
UP NEXT
Team Nitro Kart's next event will be the opening round of the Karting Challenge at GoPro Motorplex, one of the top regional championships in the country, on Saturday, February 17th. A full complement of 20+ karts will be under the Nitro Kart tent with several new arrivals to the "Nitro family," as drivers from all divisions look to upgrade their programs.
ABOUT NITRO KART
Nitro Kart is based out of Mooresville, NC in the hub of American motorsports. The company was founded by "Nitro" Nick Tucker with a sole focus on youth karting and specifically the cadet ranks, but has now expanded to serve kart racers of all kinds. Nick has applied his years of experience from karting all the way up through NASCAR racing to develop the absolute best cadet chassis on the market with the support to back it up.
Nitro Kart and their drivers consistently score prestigious victories in major events around the country, hence the slogan "Race One or Chase One."
For more information on Nitro Kart, contact Nick Tucker at (704) 818-7868 or Kartworxracing@gmail.com