2018 Texas Sprint Racing Series presented by Evinco Tires – Race 1 Registration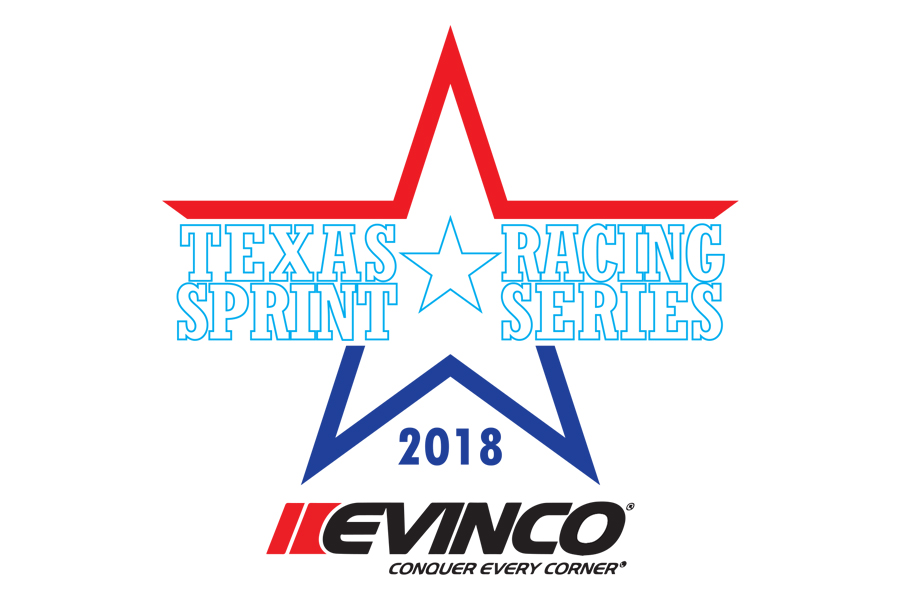 The first race of the 2018 Texas Sprint Racing Series will kick off next weekend, February 17-18, at Speedsportz in Houston, TX. The series will be building upon the 2017 season which saw some of the best regional competition for Texas, Louisiana and Oklahoma. The series includes both 2-cycle and 4-cycle classes.
Registration can be completed now at the website, www.txsprintseries.com. The current registration rates will be increasing by $40 starting this Tuesday, February 13. Season package options will only be available until February 17.
The Texas Sprint Racing Series presented by Evinco Tires would like to thank all partners including Texas Barge, Beta Tools, Briggs & Stratton Racing, Core Karting, CRG Nordam, Evinco Tires, Franklin, Honda Racing (HPD), Joe Bauhs Motorsports, Kart City, Mindshift, Ribtect, RLV, Snyder Brothers Racing, Trackside Karting Services, VP Fuels, Wilson Fire Equipment & Woltjer Racing Engines. We would also like to thank our Texas Area Tracks for their support including Dallas Karting Complex, Gulf Coast Karters, North Texas Karters and SpeedSportz Racing Complex.