CRG / Briggs Kart Championship Website Now Online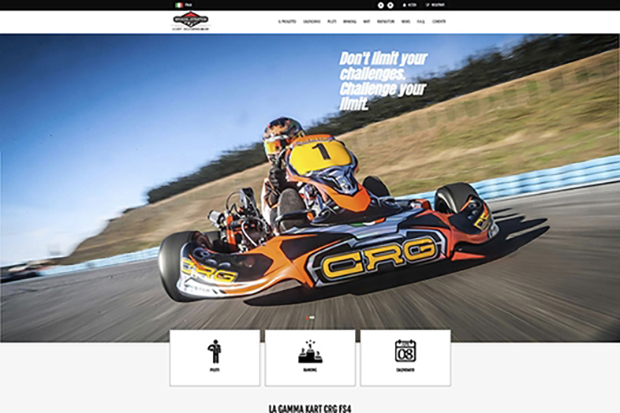 CRG has presented the official web page of the project devised for entry level karts  Kart Championship (www.briggskartchampionship.com) in early February. This is a user-friendly and complete website, an evolved software solution that will manage classifications and that will keep all drivers constantly connected with on track activities.
The heart of the website is the system managing the sporting activity that will connect registered drivers with the races they will take part in, updating the National Ranking live and defining the standings of the National title.
A big space on the web portal is also dedicated to the product with the technical specifications of the CRG FS4 pushed by the Briggs & Stratton engine. The focus section will feature all the in-depth analysis from technical and sporting regulations, to race format and authorized dealers. A very useful FAQ section will report the most frequent questions asked to CRG Customer Service and the newsletter will allow registered users to stay up-to-date with the activities of the Briggs Kart Championship world.
An important section is the registration form for drivers (mandatory to take part to the races) and the definition of a personal web page with the choice of the racing number. This section will be active from Tuesday February 20th at 14.00hrs. All content will be integrated shortly in a smartphone APP and the system will distribute the same content in all European countries. After the Italian version,  the Spanish, German and English websites will go live shortly.
Web site: www.briggskartchampionship.com
E-mail: info@briggskartchampionship.com
Facebook: Briggs Kart Championship
Customer care: +39.030.9912604