VemmeKart Readies for Second Event for Challenge of the Americas
Factory driver set to make series debut in Shifter ROK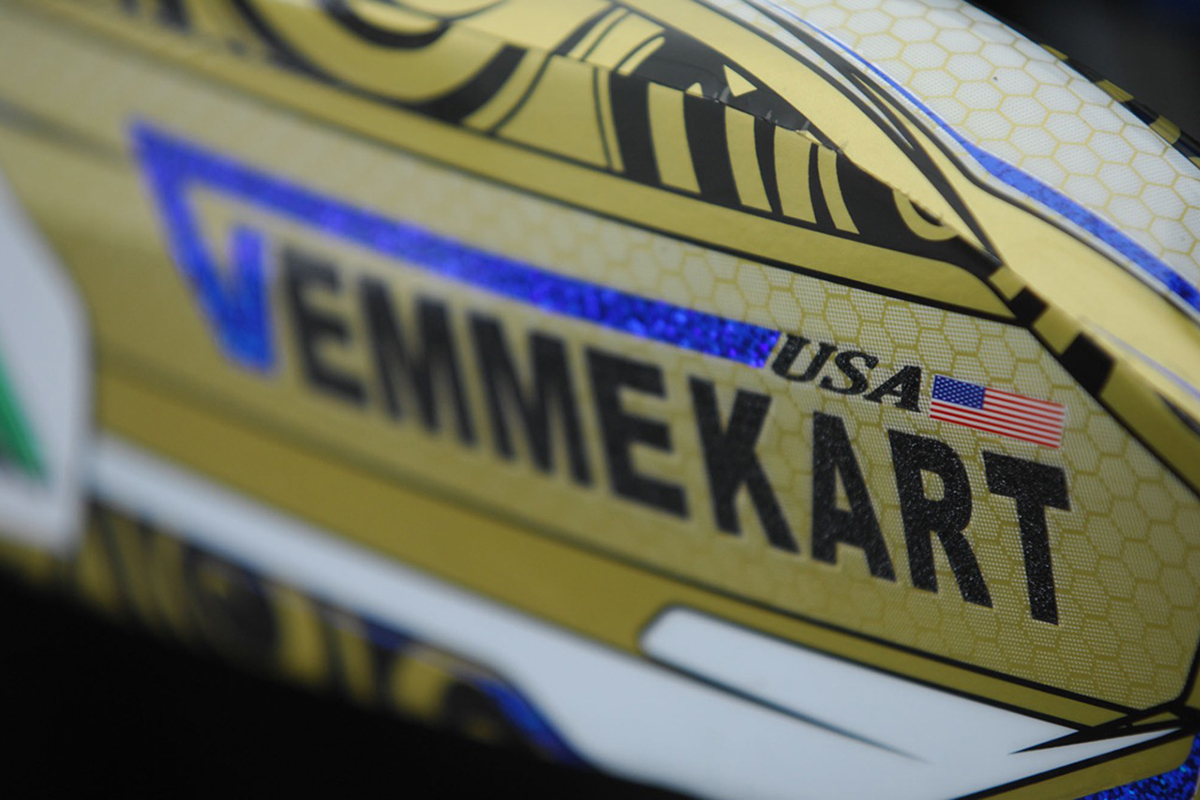 (Photo: On Track Promotions - otp.ca)
Following a multi-podium and race-winning event at the first round of the Challenge of the Americas, the VemmeKart brand is set to continue their assault, this time in California. Entering seven hungry competitors over the four different Vortex ROK powered classes, including VemmeKart factory driver Lorenzo Lapina, the growing brand hopes to add to their 2018 successes.
"It was a great event weekend in Arizona where the VemmeKart brand was on the podium on multiple occasions," explained Vince Mandarino, Designer of the Italian made chassis. "We really enjoyed ourselves in the family friendly environment and the success only added to that. Andy Seesemann and his crew put on a great program with an exceptional amount of track time. The racing and officiating was top notch and for those reasons, we are excited for the next event."
Making the trek from Italy will be shifterkart pilot and VemmeKart factory driver Lorenzo Lapina. The front-running Italian will make his Challenge of the Americas debut in California as he enters the Vortex ROK Shifter class.
Mandarino continued, "The shifterkart market is strong on the West Coast and is something that we want to hit hard in the coming months. I am confident that our chassis is one of the best in the gearbox divisions and Lorenzo will prove that in Fontana."
Round two winner Chase Gardner will lead a trio of drivers into the Vortex Mini ROK division as Ryan Cassells and Ethan Nascimento will join in the efforts to top the blocks yet again. Kyle Cassells, older brother of Ryan will enter the ROK Junior category while Erik Jackson and Kurtis Breedings will do battle in the ROK Masters field.
"VemmeKart is beginning to make a name for themselves in the United States courtesy of Andy Gernand and VemmeKart USA, the United States Importer for the product line," added Mandarino. "Beginning the push in December, product has flown out the door and drivers are beginning to take notice. I would like to thank Andy and his team for their efforts, but also let everyone know, that we are not done yet and will continue to push forward."
For more information on VemmeKart USA, the VemmeKart USA Race Team, 2018 race team and dealership opportunities or the VemmeKart product line, please contact Andy Gernand at 765.620.7727. For more information via e-mail, please contact VemmeKart USA at Info@VemmeKartUSA.com. VemmeKart USA can also be found on Facebook at www.facebook.com/VemmeKartUSA or on Instagram by searching @VemmeKartUSA.