Comet Racing Engines Wins Three at WKA Daytona KartWeek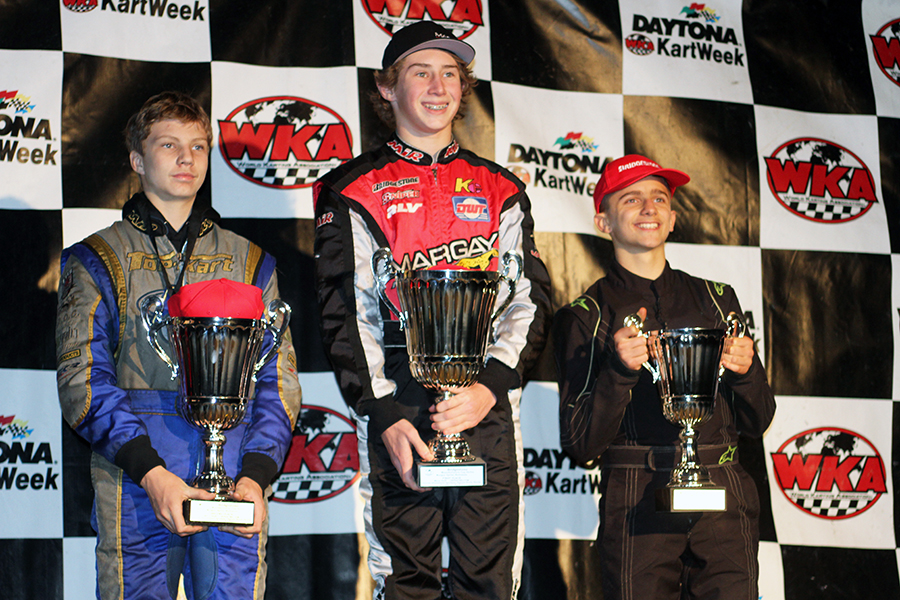 Comet Racing Engines swept both Yamaha Junior podiums at WKA Daytona KartWeek (Photo: EKN)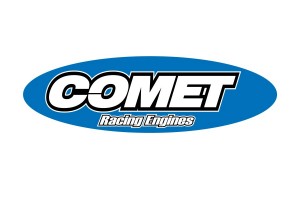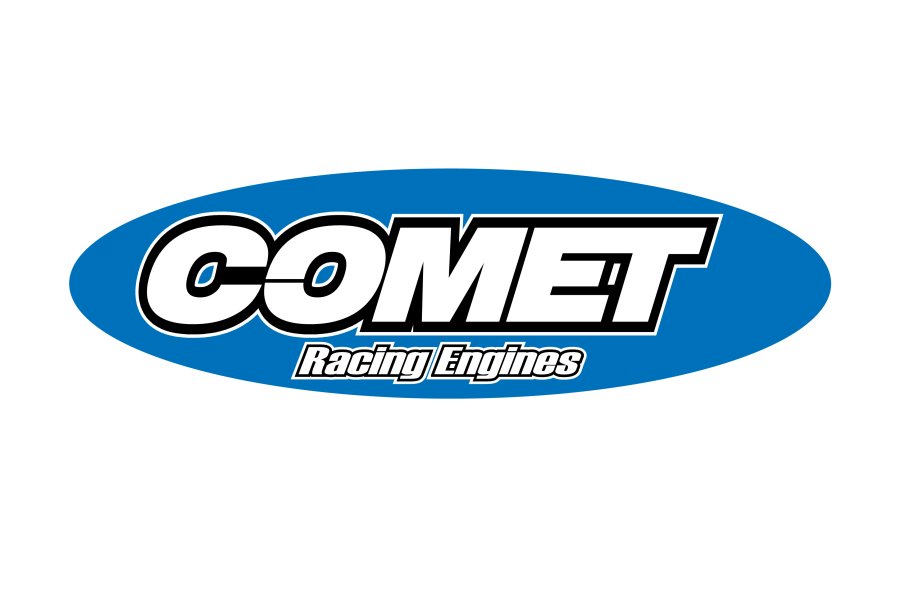 With the 2017 karting season just coming to an end, it was a quick break before the Comet Racing Engines team was on the road for the first round of the 2018 WKA Manufacturers Cup season. Taking place at one of the most historic race tracks in motor racing, the Comet Racing Engines team took home numerous wins and podiums.
Comet Racing Engines swept the podium both days in the Yamaha Junior class. On Day 1, Kaden Wharff won the final with Spike Kohlbecker in 2nd and Tyler Ferris 3rd. James Lynch was 5th, Hunter Peri 6th, Austin Morris 8th and Bryson Morris rounded out the top 10.
On Day 2 Comet Racing Engine customers took the top 8 spots in the Yamaha Junior final with Spike Kohlbecker 1st, Tyler Ferris 2nd, Ian Quinn 3rd, Garrett Adams 4th, Bryson Morris 5th, James Lynch 6th, Blake Korth 7th, Kendall Hedge 8th, Kaden Wharff 10th and Cameron Christ 12th.
Brad Britton had two great runs in KA100 Senior, finishing 5th on Day 1 with the fast lap of the race after a DNF in the Prefinal, which put him in the back for the start of the Final. Day 2, Brad was in the mix all day finishing runner-up in the Final.
Logan Adams was up front in Yamaha Cadet both days with a second place finish on Day 1 along with Chase Gardner in 6th. On Day 2 ,Logan was the class of the field winning the Final with little pressure and claiming the fast lap of the race with Chase Gardner improving to 5th, Camryn Reed 10th and Adam Brickley 11th.
The largest class of the weekend with 45 karts was Mini Swift and saw Logan Adams finish 4th on Day 1 with Christian Miles in 8th. On Day 2, Logan led for a large portion of the final crossing the line in 2nd. Miles was 14th, Thomas Annuziatta 15th and Sam Hinds 17th.
Adam Brickley and Cameron Myers were both fast in Micro Swift. On Day 1, Brickley had to come from mid-pack in the Final to finish 3rd and run the fast lap of the race with Cameron Myers 5th. On Day 2, both drivers improved one position each with Brickley in 2nd and Myers 4th.
Spike Kohlbecker had a great run on Day 1 in X30 Junior with a 4th place finish, Kaden Wharff was 9th. On Day 2, Madison Campeau was 9th in the Final with Spike Kohlbecker 10th.
In Yamaha Senior, Matthew Mockabee didn't have much luck in the Finals but qualified on the front row for Day 2. Tahlon Yockel had a similar weekend in X30 Senior with strong runs, fast laps but no luck to go with the speed.
Mark Dismore Jr. reflecting on the weekend said, "I was very happy with our results this weekend. We had numerous wins and podiums through all the classes. Working with our customers and helping them improve throughout the weekend and the season is what it's all about and I am looking forward to a great 2018!"
"We had many new customers at this event that had great results," stated Gary Lawson from Comet Racing Engines. "Daytona is always a great place to be to start the season and I'm excited about what this year will bring for our customers."
Comet Racing Engines is already hard at it with the first SKUSA Winter Series race in Homestead, Florida already in the books. Comet is focused on the second event of the SKUSA Winter Series in Ocala, Florida on February 9-11. Comet has IAME Swift and IAME X30 engine rentals available for that event. For more information on engine building and engine rentals contact us at 317-462-3413 or www.cometkartsales.com/Comet-Racing-Engines.html