Sunshine State Karting Challenge Series Formed for Florida Regional Competition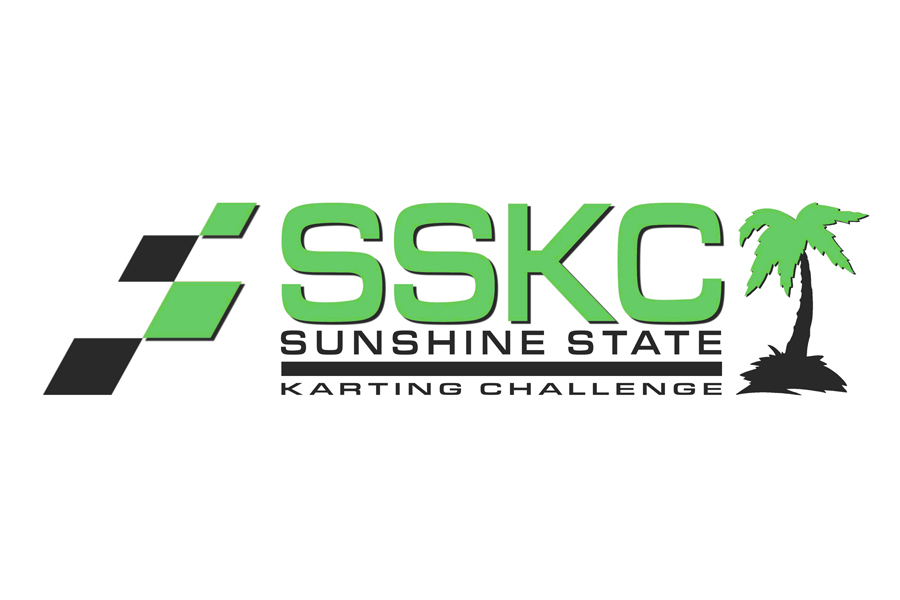 A new racing series titled the Sunshine State Karting Challenge (SSKC) has been formed to provide local karters with affordable, high quality, regional competition.  The SSKC will also offer a professional traveling program for the growing movement of Briggs & Stratton 206 racing in Florida.
The SSKC will operate three race weekend events with six total rounds of racing.  Each race weekend format will consist of Friday practice, and a full race day on both Saturday and Sunday.
The class structure will include IAME/TAG Micro to IAME/ TAG Masters, Shifters, and Briggs 206 classes(CIK).  Official class details will be announced in the coming weeks.  All classes will run on MG Tires with the MG FZ Yellow tire being used for Tag Junior, Senior & Shifter classes, and the MG HZi Red tire for the Tag Cadet and Briggs 206 classes.  The series will also operate under the World Karting Association rulebook and insurance program.
An experienced officiating crew will oversee all three event weekends including the same race director(s), tech officials, and timing & scoring personnel.  This will provide karters with consistency and reliability throughout the SSKC Series events.
The series will kick off April 20-22 at the newly renovated AMR Homestead-Miami Motorplex Presented by MG Tires facility in Homestead.  Operated by track group VKG Entertainment, the AMR Motorplex has already hosted some of the largest club races in south Florida since beginning its management of the property.
On June 29-July 1, for the second round of the championship, the SSKC will head to Andersen Race Park (ARP) in Tampa.  ARP offers a unique setting in a beautiful city and the addition of SSKC will help bring more competition karting back to the Tampa area.  Andersen Racing has advanced the careers of many young karting stars and has proven to be an important step in the motorsports ladder system.
"We are delighted to host the SSKC series at Andersen RacePark in 2018," said Anderson RacePark owner, Dan Anderson. "This kicks off a fresh initiative for us, bringing karters and club racing back to Andersen RacePark. We have recently made a number of beautiful renovations to our facility including a new café and full-service retail store, and we are excited to share our upgraded facility with the karting community. In the coming weeks look for an announcement on the total prize package that will be offered to SSKC participants on behalf of the Mazda Road to Indy."
The final championship round will take place at Ocala Gran Prix over Labor Day weekend from August 31-September 2.  Ocala Gran Prix has been a mainstay and one of the most popular stops for all series run in Florida since 1999.  In addition to hosting the final round of the SSKC, Jorge Arellano and the entire Ocala Gran Prix team will support the full program with their race team and a large contingent of their local customer base.  This final event will award additional bonus points so it will be a must attend event for a shot at the championship and the great awards packages being provided by all of SSKC's supporting partners.
Briggs & Stratton Motorsports has endorsed the Sunshine State Karting Challenge and is in full support of the program and its mission.  In addition to providing pressure washers to class champions, Briggs & Stratton will also be raffling a variety of products to all drivers throughout each of the three race weekend events.
"We are excited to support the SSKC and our growing Florida 206 community," said David Klaus, Director, Briggs & Stratton Racing.  "It starts with being able to open a box to competitive 206 racing.  Now add the excitement of three great facilities, a professional series staff, 206 arrive and drive opportunities and more and this is going to be the series for racers to come be a part of!  Let's have some fun in the sun!"
The South Florida Kart Club (SoFloKC) and Rysa Racing are introducing karting to new customers as well as bringing back karters who left the sport by using a creative and low-cost Briggs & Stratton 206 arrive and drive program.  SoFloKC and Rysa Racing will support the program with their arrive and drive fleet of nearly thirty 206 complete kart packages at affordable rates for drivers choosing to use their "hands off the wrenches, hands on the wheel & wallet" approach.  These kart packages will be available for rental at all four weekends of the Sunshine State Karting Challenge.
With a unique offering, Homestead-Miami Speedway has stepped up to support the SSKC program by offering a unique VIP experience for the NASCAR Championship weekend at Homestead-Miami Speedway in November.  The award will include four VIP tickets, garage passes, race tickets, and more to a deserving family that participates in all three event weekends. More details to follow on how this prize package will be handed out.
IAME USA East in conjunction with IAME S.P.A. are finalizing a sponsorship package to include a coveted entry into multiple classes for the 2018 IAME International Final in Lemans, France.  The Americans had a great showing at the 2017 event and IUE hopes to help offer more American drivers a shot to attend the IIF in 2018.  These guaranteed seats are invaluable and will certainly attract some of the top racers on the East Coast.
SSKC has been in contact with other track owners/operators in hopes of expanding the schedule for the 2019 season.
2018 SSKC Schedule:
April 20 – 22:  AMR Homestead-Miami Motorplex, Homestead, Florida
June 29 – July 1:  Andersen Race Park, Palmetto, Florida
August 31 – September 2:  Ocala Gran Prix, Ocala, Florida  ***Championship Round***