The F-Series Explained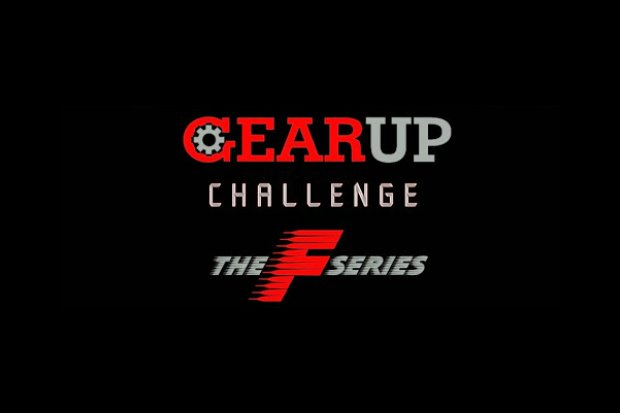 For many years now racers, teams and supporters have told us we need to give the karting community not attending our events a little insight to what happens here at the F-Series! The program started a few years ago with the intention of creating a higher level karting event, but with a smaller financial investment all while keeping a fun family atmosphere. At the moment we have clearly hit all those targets, growing 500% in just over seven years with some events nearing 200 individual competitors. To be truthful this could not have been done without the help of our super supporters that have allowed us to keep the program reasonable for the racers. We have been a little hesitant to share the financial aspect of our program as it does appear consumers in any industry think cost effective means less quality or service. A 500% growth spurt would state otherwise, but unless you have seen or experienced it this might still be the thought. Some of the points listed will shed some light on how we make it happen.
Class Structure
We believe our biggest ingredient to our budget recipe is the very consistent and very predictable class structure! Being able to buy a product with confidence seems to have had a huge effect on our racers and the overall growth of the fields racing within the series. Also creating fair and equal multi engine platforms has lead to competitor confidence that will allow racers to compete without the thought of one product having priority over another. Incorporating over twelve engine manufactures to compete in a very harmonious way has lead the program to invite just about every shop and distributor in the business. We also believe the option to choose your class and budget has helped as the Shifter Categories like KZ and our F125 Leopard have done exceptionally well.
Event Structure
Opting for two day events reduced the costs dramatically as cutting into the next work week was usually the norm. This also gave us the option to going to six venues distributing the budget over a longer period of time while enjoying more facilities. The end result created an even more challenging series that would test the drivers and the skill needed to compete in the Gearup Challenge. Running all official result sessions on Saturday has made the event possible to be confined to just one day while the practice day prior is not a paid mandatory running day. Of course this option also exists for participants testing the waters on our official practice day, it is not mandatory to sign up on Saturday if running on Friday.
Vendors and Pit Spots
All vendors are welcome free of charge including all pit space parking! Now of course if you are a sponsor you will have priority and your pit spots will be in an assigned vendor isle with signage pointing our racer in their direction. However we welcome all teams and shops to promote the event and highlight their brands. Vendors have been a huge priority within the F-Series as we realize they are the key to keeping this program running. Think you have heard it all, parking for all participants is free, of course it must be realized first come first serve is the idea and that free parking starts after the vendors and sponsored teams are in place!
Equipment and Karts
The F-Series prides itself in creating a proactive rules package that keeps the program simple, fair and safe. Unnecessary products, mandatory advertisements or any other items that hold no safety significance will never be implemented in our rules package. Addressing the tire issue that sometimes brings competing out of reach. To help with this issue we have not made it mandatory to run brand new tires for any session, if your OK so are we!  As this article is not an advertisement for any product it will be tough to say in a perfect way but the tire brand we have been fortunate to partner with has absolutely lowered the financial burden to race multiple races. As for buying tires from the series you have the option but you also have the option to purchase the tires from your local shop or team. We started this series as a free enterprise program and will continue that as we believe this is necessary to protect vendors and keep the community in balance while making it affordable to compete long term.
Series Details
Have trouble finding the rules and regulations no worries they are on the site for you to view no membership needed. Absolutely no memberships are not needed to race, this goes for single or multiple events. Want to be eligible for year end prizes and points we make it easy just attend a race. However we do a have a licensing program that can be used for resumes and moving thru the ranks of the program. But just to be clear that is free as well! Going into entry fees we are about 25 % less that our nearest competition. No financial surcharges or discounts for any classes everyone pays the same. One of our highlights of the series we cover all aspects of top level karting, cadet to shifter classes and they are well attended. Our awards and prizes seem to improve from year to year and they will hit an all time high for 2018. That release will be one to watch as we are again stepping things up in the coming season.
We realize it might appear at first glance the program must be bare bones and without the help and dedication of our team, supporters and sponsors it would be just that. However since the support has been so tremendous all the savings and incentives can be extended to you the racer and teams. We urge you the privateers and the teams that have not enjoyed the benefits of the F-Series to try to make an event in 2018.
Our schedules are now available on