EKN Trackside: 2017 WKA Daytona KartWeek
Three events at the 'World Center of Racing' to end 2017 and begin 2018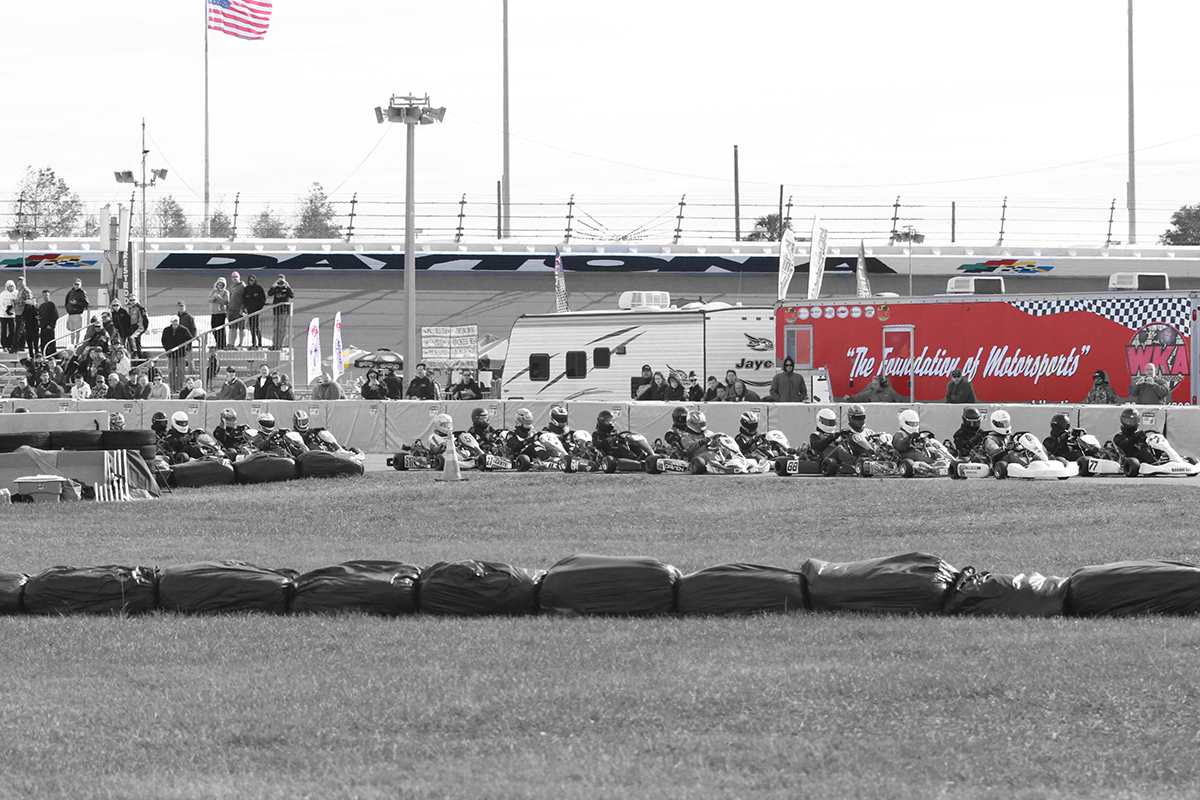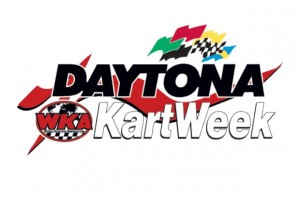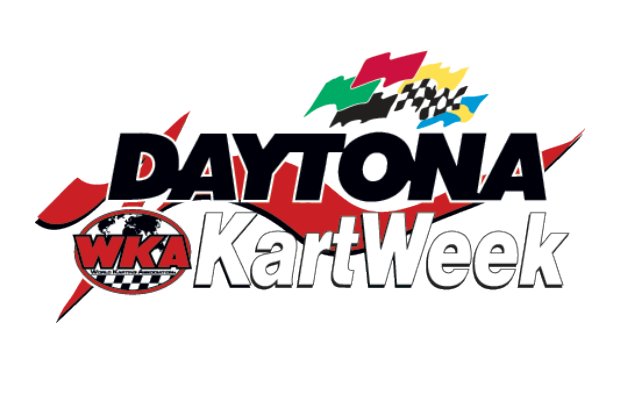 The time is here. Pack away the presents, try to vast for 24 hours after all the holiday food, and head down to the sunshine state of Florida for the World Karting Association Daytona KartWeek. Three unique events are set to take place at the Daytona International Speedway. The WKA Dirt World Championships and the WKA National Road Racing Series will be joined by the WKA Margay Sprint Nationals. Dirt racers will compete on the 4/10-mile oval outside the NASCAR 1-2. Road racers hit the highbanks for another year to take on the 3.5-mile road course for three days. The Manufacturers Cup Series take on the 7/10-mile kart circuit inside NASCAR 3-4 of the DIS facility. Pre-entries are solid once again, with the Man. Cup portion hitting the 220 mark heading into the event.
The EKN Trackside Live broadcast will be available on December 29 and 30 at www.ekartingnews.com/live. Those not in attendance can listen to the race call while viewing the live timing as the events unfold. This EKN Live event is possible thanks to our broadcast partners Alpha Kart USA and Franklin Motorsports. Be sure to follow the updates through the EKN Social Media pages.
Thursday, December 28 is practice day for all nine categories at the Manufacturers Cup Series with racing set to take place on Friday, December 29, and Saturday, December 30. Each day of racing consists of one round, with includes qualifying, Prefinal and Final before the sun sets over the west high bank of the DIS oval.
The IAME Senior division has surpassed last year's total of 30 by four drivers. As the fields are at Daytona KartWeek, this year is no exception. 2017 WKA Manufacturers Cup Series champion Brandon Lemke will celebrate his 1-year anniversary of his move to Top Kart. It was a rough beginning for the multi-time WKA champion with an 11th and DNF a year ago. Having battled back to claim the championship, the Wisconsin driver is set to make his return in blue at Daytona a better experience. The two drivers that dominated the weekend were AJ Myers and Brandon Jarsocrak. Myers drove away with victory on Day One aboard his TB Kart USA entry. Jarsocrak won his first of many races for the 2017 in Daytona, sweeping Day Two. The KartSport North America / Praga driver is back, vying for a third straight year with a win in Daytona.
Former series champion Alexander Kardashian (Top Kart), Jacob Donald (FA Kart), Austin McCusker and Jimmy Simpson are among the veterans in the field. Yamaha Senior champion Dakota Pesek (Top Kart) is moving over to the IAME category. A number of Junior drivers are making their Senior debuts in Daytona – Colin Neal (VemmeKart), Tahlon Yockel (Tony Kart), Matthew Mockabee (Tony Kart), Franklin Motorsports' Arie Venberg (Merlin), and Finnegan Bayliff (Tony Kart) of Trinity Karting Group.
With 2017 champion Dakota Pesek moving to IAME, that opens the door in the Yamaha Senior division. The driver poised to replace him at the top is last year's vice-champion Alexander Kardashian (Top Kart). Kardashian won twice last year, including one at Daytona, losing out to Pesek in the title chase. Carter Pease (Top Kart) finished fourth in the 2017 standings, and becomes one of the more experienced drivers in the field. Senior rookie Matthew Mockabee (Tony Kart) has the opportunity to shine in his first year.
New for the 2018 season is the KA100 Senior division. The IAME 100cc electric-start engine package is gaining momentum after making its debut in the North America market in 2017. Entering Daytona, 12 drivers have signed on to make its WKA debut. Brad Brittin (Merlin) is among the most experienced in the field, along with Abby McLaughlin (Top Kart). Senior rookies Colin Neal (VemmeKart) and Emory Lyda (Merlin) should be in the hunt in Daytona as the championship chase begins.
Numbers continue to be large in the IAME Junior division. 2017 champion Pauly Massimino will be in Daytona to receive his awards at the series banquet, however, will not have the helmet on this weekend to defend his crown. This leaves the door for a number of drivers to step up and begin the charge as a possible 2018 champion. Kaden Wharff (Top Kart) finished second in his rookie season, finishing the year with his first victory. Tyler Ferris (Top Kart) was third in the standings with one win a year ago. Connor Ferris (Top Kart) ended up fifth in the title chase, all in prime position to battle for the championship once again.
Last year's winners were Barbados' Zane Maloney and Tyler Gonzalez. Maloney (Tony Kart) is confirmed for a chance to repeat his victory while Gonzalez may be an at-track entry. A number of other drivers will be in contention while in Daytona. CRG Nordam is bringing two drivers, Tyler Maxson and Elio Giovane. West coast drivers Jonathon and Edward Portz are making the long trek for their WKA debuts. Yamaha Junior contender Elliott Budzinski (Tony Kart) is another driver to watch, along with Sebastian Montoya – son of Juan Pablo Montoya, making his Junior debut at WKA KartWeek.
Yamaha Junior was without question the best class to watch throughout 2017. The numbers are a bit down with some graduating drivers moving up and not enough coming from Cadet. 2017 champion Tyler Ferris (Top Kart) is set to defend his crown and his first win at Daytona. Kaden Wharff (Top Kart) is doing the double as well, and with a year under his belt could be in the running for both championships. 2015 Daytona winner Spike Kohlbecker is back vying for another triumph with Margay. Some young talent to watch includes Donald Whorton II (FA Kart), James Lynch (Tony Kart), and Junior rookie Garrett Adams (FA Kart) out of the Comet Racing Engines tent.
The 2017 champion in Pro Swift Sportsman, or what is now called Mini Swift, was Ashton Chilton. He is moving up to Junior in 2018, and thus leaving a void for someone to fill in 2018. There will be at least 39 drivers starting the chase in Daytona, increasing the total from last year by 5. The title could have been Connor Zilisch, however. Using his Mid-Season Shootout ticket, he traveled to Italy to race at the Rok Cup International Final. Zilisch became the second American to win the event, and capped off the 2017 season with a victory at the SKUSA SuperNationals. The Energy driver will have all eyes on him in Daytona.
With 39 drivers, there are a number of contenders. Mateo Rubio-Luengo (Benik) has been one of the top Cadet drivers throughout 2017, and is moving up to the 'Mini' class this year. Annie Rhule (Energy) picked up her first WKA victory at the series finale, as did Thomas Schrage (PCR). Logan Adams (Benik) is another winner from 2017 that is back for more. Watch for Ocala Gran Prix's Jeremy Fletcher (Tony Kart), Nitro Kart's Frankie Iadevaia and Sebastian Ng – both moving up from 'Mini Swift', KartSport North America's Christian Miles (Formula K), Parolin driver Jace Park, and Indy's Sam Hinds (FA Kart).
The Yamaha Sportsman division was on life support by the end of the season, however, the class is back to where it began 2017 with 22 entries heading into Daytona. It will be without 2017 champion Garrett Adams who moves up to Junior in 2018. That puts his brother Logan Adams (Benik) as the top returning driver. Logan had five top-three finishes last year, including two victories in the last three races. A talented field of drivers will be vying for victories in Daytona against him. Among them include Connor Zilisch (Energy), Sebastian Ng (Nitro Kart), Sam Hinds (FA Kart), Annie Rhule (Energy), Thomas Schrage (PCR) and Danny Dyszelski (Energy).
The defending champion in the 'Mini Swift' – which is now called Micro Swift – is another driver not defending his crown. Caleb Gafrarar (Parolin) earned his first WKA title in 2017 and will be in town for his trophy, but no helmet. This leaves the door open for a number of drivers, 20 entering the event as possible chase contenders before hitting the track in Micro. Ben Maier (Nitro Kart) is the top contender returning, winning twice last year. Cameron Myers (Margay) and Hoyt Mohr (Tony Kart) are other returning driver from the top-10 in the 2017 championship standings. Others to watch include Adam Brickley (Nitro Kart), Danny Dyszelski (Energy), and Miles Murray (Nitro Kart).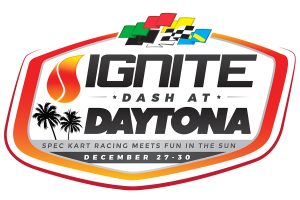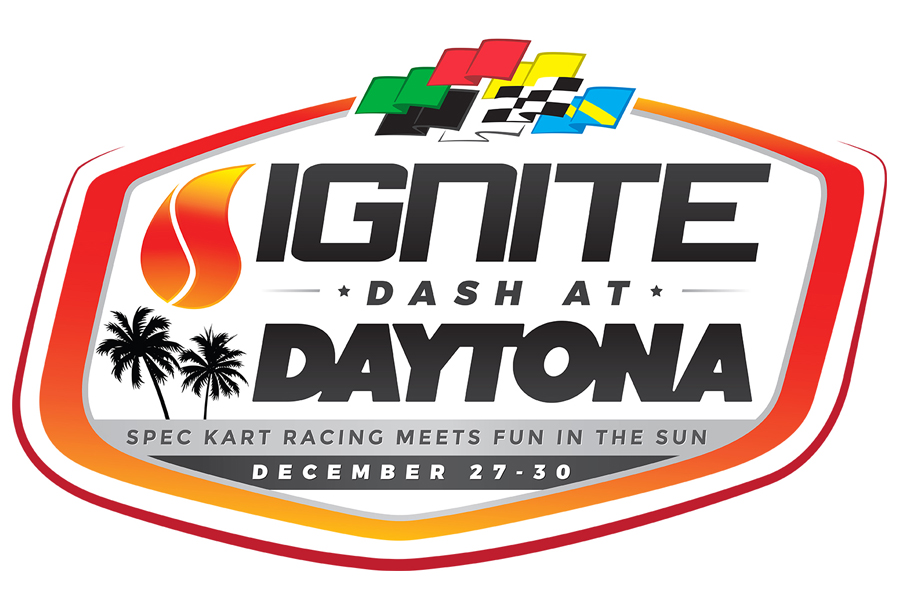 The Margay Ignite 'Dash at Daytona' is making its debut this year as part of WKA KartWeek. The spec chassis/engine class puts drivers on similar Margay Ignite K3 chassis with Briggs & Stratton 206 engines against one another. The class is a one-off for the Daytona event, with Kid Karts replacing the class for the remainder of the 2018 season. 32 drivers are scheduled to compete in the inaugural event, including two from IndyCar. Harding Racing driver Gabby Chaves is a former SKUSA SuperNationals winner with Ohio native Zach Veach of Andretti Autosport joining him in the Dash at Daytona. Veteran Ignite drivers are heading to the beach, including Indy winner Charlotte Lalonde from Canada, RIGP winner Jordan Bernloehr, and Gateway Kartplex 'legend' Nick Todtenhaupt. Hunter Fox is a longtime Margay driver, along with Michael Burton and Jeff Jewell.