Fast Five: Jamie Sieracki – Franklin Motorsports
Veteran industry member ready to tackle 2018 season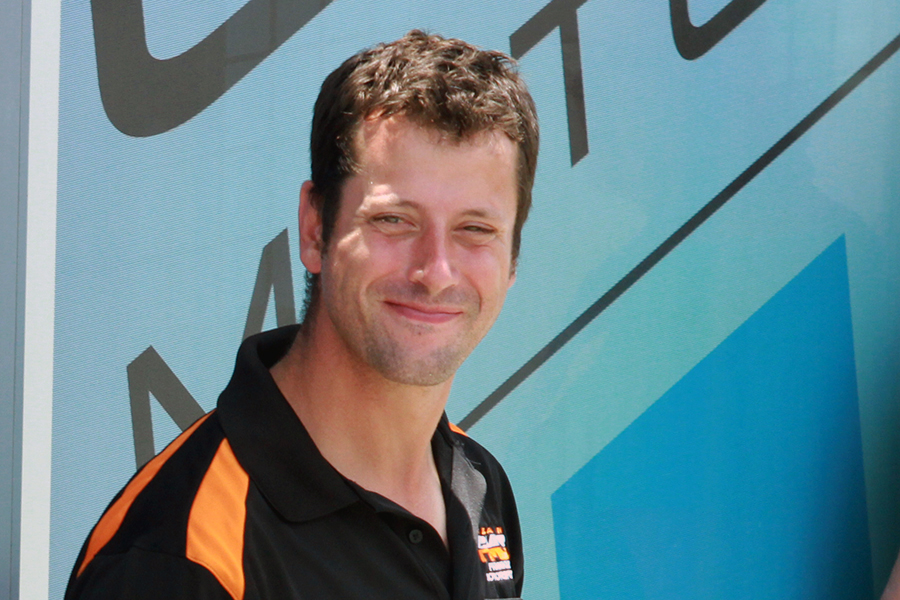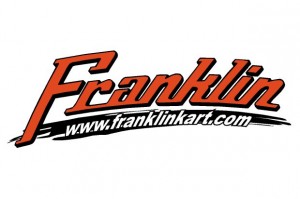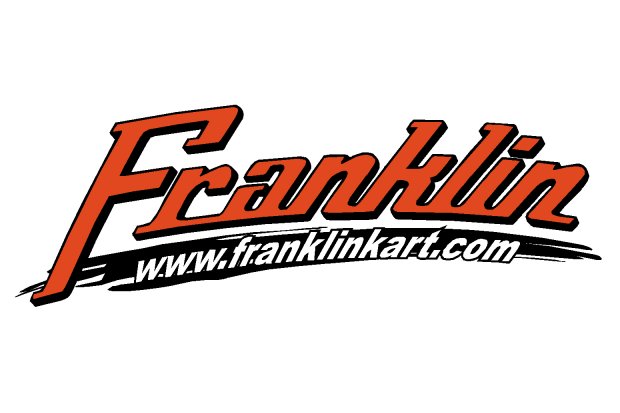 Franklin Motorsports has been part of the foundation of karting for decades, and they continue to be a crucial player in the club, regional and national scene from their headquarters in Wisconsin.  With a large brick-and-mortar location, an online store and a trackside parts support trailer, Franklin does pretty much everything it can to make sure racers have the parts they need, when they need them.  They've also developed a tremendously successful race team – Team FMS – which has won many races and titles with their Merlin chassis line on the SKUSA Pro Tour, the WKA Manufacturers Cup, the United States Pro Kart Series and the Route 66 Karting Series.  Jamie Sieracki and his father George have a passion for the sport, and more importantly, the people.
We reached out to Jamie to have a quick 'Fast Five' chat as he prepares to head south for the WKA KartWeek in Daytona.
eKartingNews.com: Jamie, thank you for taking the time to chat with us.  Before we look forward to 2018, what are your thoughts looking back on Franklin's racing season? How did things go with the team and did Franklin Motorsports have a positive year as one of the sport's leading businesses?
Jamie Sieracki: Thanks for reaching out to us.  Looking back on the 2017 season, there are always highs and lows to review as we plan for 2018.  This past season, I honestly felt we were a little off from where we like to be in the end results, however, I still view the season as a success.  We struggled a bit at the SKUSA events this year but, to me, that was expected.  2015 and 2016 saw Team FMS capture the championship in X30 Junior and to me that was a huge accomplishment for the drivers and team, but it's hard to duplicate long-term with the amount of talented drivers and established programs out there.  Our experienced drivers still showed speed and a high level of competitiveness at most events.
The USPKS was another great year for us. Championships in both KA100 by Alex Bertagnoli and X30 Junior with Maks Kowalski were definitely the high points, but having seven drivers in the top-5 between four categories was a great result.  We saw a lot of improvement this season from a number of drivers and sometimes their progress is the best way to measure success.
As a business, Franklin Motorsports came off of another solid year.  It seems there is a good amount of turmoil in karting, but I think our ability to make adjustments has been good.  Our website is undergoing a new e-commerce platform and while the set-up has been lengthy, I am looking forward to getting back on track with our web sales.  It will be a steady work-in-progress, but I like how we were able to condense some of the items and make the product viewing a bit more simplistic.  The new platform will assist in product searches and will open up our avenues of where we sell online.  We will hopefully have the first bit live very shortly.  The planning for 2018 has been going well with most budgets in place and spots already filling or full in the close to come events.
EKN: Speaking of 2018, what is the plan for Team FMS? What series and events do you have on the schedule?
JS: The first at-track event that we will be attending is the WKA Daytona KartWeek Manufacturers Cup event.  We have a few drivers from the area who we will be supporting, as well as offering parts support to all attendees.  This has become an event that some of our drivers start the year at to get a head start on the season.
The official start to our 2018 season will be the SKUSA Winter Series in Florida.  I plan on this program as our off-season testing.  It's a long off-season weather-wise in Wisconsin compared to other areas, so the warm weather and track time is a nice welcome.  This series will help our technical development with participating drivers, as well as being an opportunity to get coached up a bit from our staff. It's also a nice short series to help direct where participating drivers will spend the rest of 2018.
The SKUSA Pro Tour is also on our calendar for 2018.  We are locking in the group and will be keeping the count a little lower than in the past to provide more attention per driver.  This has always been a highly competitive series with the entry count being so strong.  One of my favorite series that we are heading back to in 2018 in the USPKS.  It's a great series and the drop-down bumper has made for some clean driving despite the loss of some crash part sales, so it's a plus.  For our regional support program, we will be attending the Route 66 Sprint Series.  It has great numbers and is a competitive arena.
EKN: Is there anything new coming from Franklin Motorsports in terms of products or services? 
JS: The website will be back on-line shortly and I look for a big improvement on compatibility with what we have in store.  That is exciting, as the old e-commerce section was dated and had a large amount of discontinued and obsolete products.  When it goes up, it will have a small percentage of what we have but much of the behind-the-scenes work has been organizing to make additions and updates smoother to complete.  We are also putting a little facelift on the race program this year under the "Team FMS" brand.  We have been going over several options to help improve our driver growth as well.  There is an increased amount of motivation and the guys involved are excited to raise the bar under the tent.
EKN: After a few years of turbulence, the sport seems to have calmed a little, thanks to the continuing growth of Briggs 206 racing at the club level and the stability being provided by IAME with their Swift and X30 platforms.  How do you see the industry and the sport as we head into 2018?
JS: It's always tough to predict what's ahead but I am enjoying the possibility of some longer term stability with the classes.  It is always painful while the changes are taking place, but if they are truly better, the long-term effects can be worth the wait.  The 206 is a great gateway into the sport and it has also brought many past karters back at a fun, affordable level.  The IAME classes have been steadily growing and I have seen a number of people who have enjoyed the transition from their previous engines.
What's exciting is there is a little more buzz in our local area lately and that usually is a good sign for the upcoming season.  Our region did well last year and we are fortunate to have two great tracks in the area with the updated Wolf Paving Raceway, home of the Badger Kart Club, a short distance away as well as the newly re-paved CTECH Manufacturing Motorplex at Road America karting track.
EKN: It seems like you come out of 'retirement' every so often to compete in a big national somewhere.  Do you have an event that you'd consider strapping the helmet back on for this season?
JS: I talk a lot, but I'm not much of a planner.
Be sure to bookmark FranklinKart.com to learn more about Franklin Motorsports and 'Like' them on Facebook. Also, make sure you follow Team FMS on Facebook.