Jean Luyet with CRG Racing Team in 2018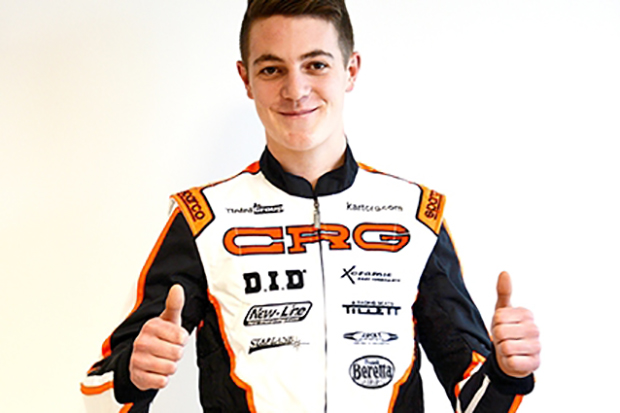 The Brescia's factory just made official another element of CRG drivers' line-up for 2018, announcing the 17 year-old Jean Luyet. The Swiss driver will be competing in the KZ2 category in all the CIK-FIA races: the European Championship scheduled in 2 rounds (Salbris and Lonato) and the World Championship, that will take place in Genk (Belgium) in September.
Besides the most important international races, Luyet will race also the WSK Series, the DKM and he will be debuting at the Winter Cup in Lonato. Last year Luyet made an apprenticeship period in KZ2 where he excelled several times. This year he aspires to capitalise experiences and achieve good results.
This is how the Swiss driver commented the agreement with CRG: "The CRG Official Team is a reference point for the KZ classes and I will be very proud to be part of this great team. Working together with Arnaud Kozlinski and all the technicians will allow me to learn a lot and I am sure that we will be able to achieve excellent results. I can't wait to get out on the track and make my first race with the CRG colours."