A Few WKA KartWeek Reminders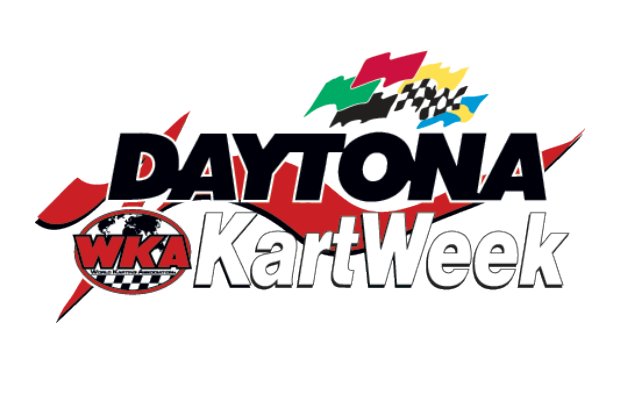 With the Daytona event just around the corner, we wanted to remind our members about a few items that have changed since last year and about some that need emphasizing:
All pets are required to be on a leash when in the pits and paddock area — absolutely no pets allowed at anytime in any hot grid area's (Man-Cup — Speedway Dirt — Road Race)
Sunoco 110 is the spec fuel for all gasoline spec fuel classes for two and four cycle — this includes Man-Cup and Road Race
For the Man-Cup series, the required mixing ratio is 8 ounces per gallon for all two cycle classes
RUNNING ENGINES WHILE KART IS ON STAND:   Engines may only be run on kart stands in their assigned pit areas. They may not be run on the stand outside of the assigned pit area or while being rolled through the pits. Engines may be started on the grid when the karts are on the ground and the grid steward gives permission. This will be about one minute before the karts are allowed on the track.
WKA MEMBERS ONLY IN TECH AREA:   All persons present in the engine tech area must be WKA members.
Participants are reminded about 618.8 — auxiliary carb return spring — this is an important safety item — please review — this is a post tech item
ENGINE TAGGING — All engines running in the WKA Man-Cup competition must be sealed using the official WKA engine seal. Any modification, tampering or attempt to violate the spirit and intent of the engine tagging system will result in immediate disqualification. Said infraction will be reported to the board of Trustees and may results in further disciplinary action. All bolts and nuts involved in the sealing process must be thru drilled. Holes should be 3/32" minimum in diameter and should be de-burred or chamfered on the edges to avoid damage to the wire sealing device. The wire must pass through BOTH sides of the nut or bolts being used.
X30 Sr — thru two head bolts
X30 Jr — two head bolts and header strap
Micro Swift–head bolt and header nut
Mini Swift — thru one head nut and opening in a fin
Yamaha — two head bolts and muffler strap
(See photo's on page 87 of the new 2018 WKA Tech Manual)
609.6.1 SPARK PLUGS — X30 — Allowable spark plugs — NGK R6252K-105 –and– NGK R6254E-105
For declared rain events — NGK B10EG — and– NGK BR10EG may also be used
TAG ENGINE NOTES:  (E1)   IAME X30 no holes in clutch drum allowed
214.6 IAME JUNIOR    spec restricted header is 26mm (changed from 2017 season)
Chassis tech sheet must be completed and turned in to obtain chassis seal PRIOR to entering the track — this included having all four kart numbers in place –>> violation will be loss of one practice round
All divisions –> sprint — speedway dirt — road race —> All bolt on ballast must be painted white and must be double nutted or safety clipped