New Dynamic for Alpha Karting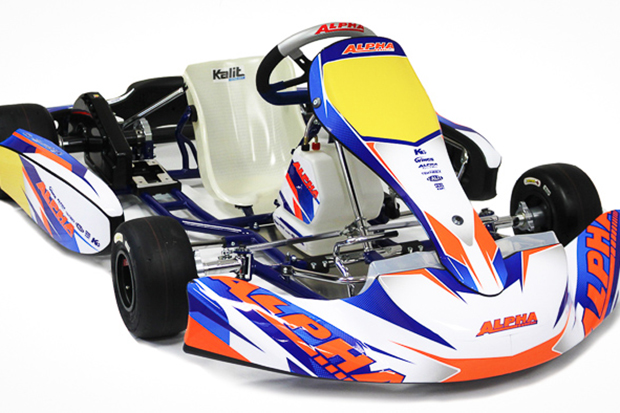 In 2017 the oldest French chassis manufacturer has celebrated an uninterrupted 40 years in the karting market. 2018 will give a new impetus to Alpha Karting, who can now count on the support of the largest group in the discipline.
This new era is first of all confirmed by the homologation of a new range of competition chassis benefiting from Sodikart's irreproachable quality of manufacture to produce first-rate performances. The new Alpha Karting models are refined in the smallest details to bring satisfaction to their users in a wide range of categories, from Mini to KZ. The new SP 40 chassis is presented here in its X30 version. A new design has also been developed using the Alpha Karting colours (blue and orange) on the new KG 506 bodywork to reflect the changes in the range.
Alpha Karting is taking the opportunity to rev up its sporting ambitions with these new attributes. This development is accompanied by a desire to boost the distribution network in the country. Alpha Karting will quickly expand its presence in the field while offering more products to its customers through a bold commercial strategy.
This dynamic will also extend to the online sale of parts, accessories and karting equipment of which the Alpha Karts & Parts branch is one of the leaders through the site www.akparts.fr, a benchmark for many years.
A major player in karting for four decades, Alpha Karting begins a revolution at the start of 2018 to conquer new markets and satisfy a greater number of customers in terms of quality and competitiveness.
Come and discover the new 2018 Alpha Karting products at your nearest dealer.