Success for CKR USA at SKUSA SuperNationals 21
Third-place result with Lawrence gives brand first podium finish in Las Vegas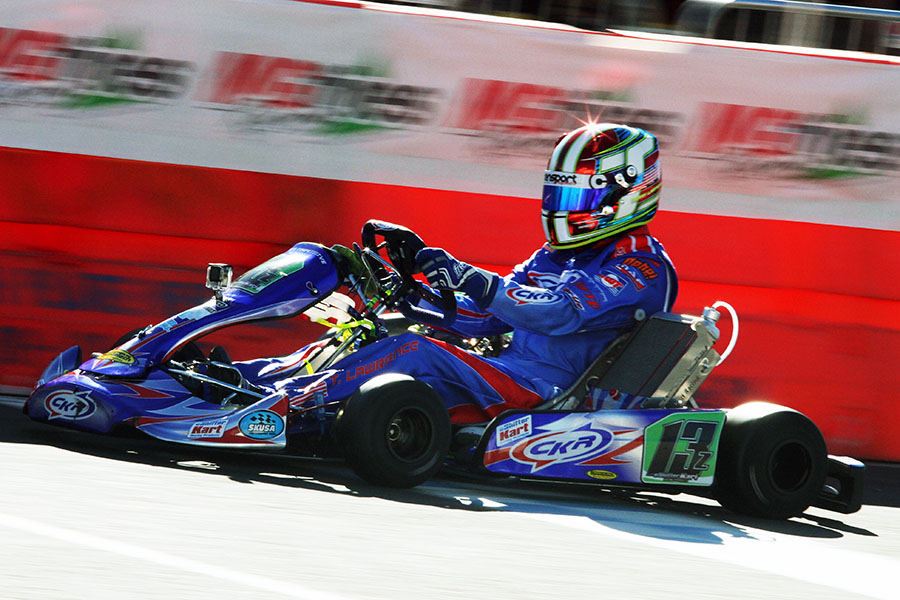 (Photo: EKN)
Podium For CKR USA driver Terry Lawrence in Vegas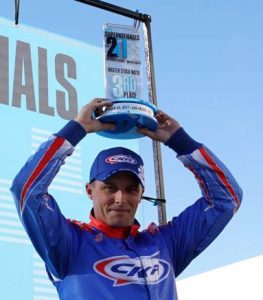 CKR USA driver from Boise Idaho #13z Terry Lawrence on the S4 class podium at SuperKarts! USA SuperNats 21 in Las Vegas! The worlds largest asphalt kart racing event. Over 500 drivers attended from all over the world! Terry was fastest in multiple practices, winning a heat race and finishing on the podium Super Sunday in a class with many talented drivers and past event champions!
Team Drivers Fast Against The Worlds Best
Nicolò Zin, Italy, achieved excellent results: 10th in the free practices, 17th in warm up, qualifying in 19th. Unfortunately, he was sick for one heat race, and was forced to abandon, but still managed to finish the race in 17th position after starting in the rear of the field with the time lap time to be in the top ten.
Pablo Donoso, Chile, racing with the world's best KZ kart drivers, drove a magnificent, clean race with enthusiasm and fought hard. He was fast from practice to Super Sunday. He finished the race with a respectable 22nd place.
Mike Rivera, USA, made a run at the top five with his CKR in S4 SM. His best result in the heat races was a 9th, followed by a 5th fastest in the warm-up to qualify in 7th and finish the main in 11th place.
Kyle Mercieca, Malta, participating in the high level X30 Senior registered in practices at 8th and a 23rd during the first heat. Missed the second heat, due to an unexpected mechanical failure and was unable to make LCQ.
The Chassis used for the Stock Honda and KZ drivers, SG3 Barracuda. These are full 32mm frames with the best components and brakes available. Near factory settings were used to achieve our success right off the trailer.
The engine package used for our S4 Stock Honda driver was a Swedetech built engine. Prepped and freshened by eShifter Kart, this engine brought the power to propel us to the front.
Thank you for the commitment shown by our owners and crew! Carlo, James, Angela, Bruno, Cristian, Matteo, Manuel, Scott, Tim, Cecelia and Sacha.