GoPro Motorplex Crowns 2017 Karting Challenge Class of Champions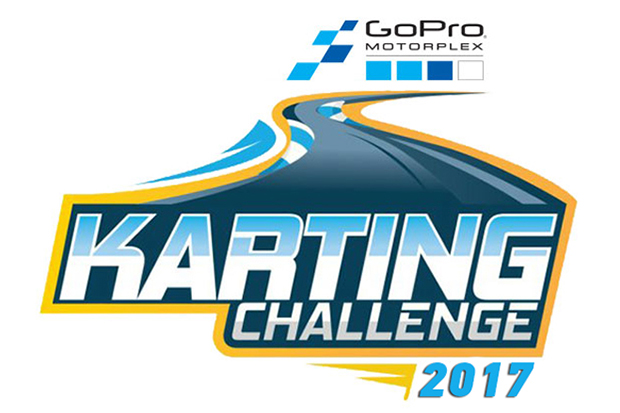 With 140 entries, Saturday's series finale race determined GoPro Motorplex's 2017 class of Karting Challenge Champions. Beginning back in February for Round One, it was another exciting year of racing with more than 300 different competitors across 10 divisions competing and chasing their championship hopes throughout the 12-round series. The 2017 season featured competition so close that championship battles in several divisions were settled in the final race and even the final laps of the season on Saturday.
During a special championship banquet following the racing action, 10 new champions were crowned. The Champions and top-three in points were awarded custom trophies designed by CNC Performance Engineering and over $8,000 in prizes.
GoPro Motorplex wishes a sincere "congratulations" to the 2017 Karting Challenge champions and to all of their karters on their achievements throughout the season. GoPro Motorplex would also like to thank their sponsors, partners and especially their competitors and teams for their support of another great Karting Challenge season.
2017 Karting Challenge Champions:
Briggs LO206 Cadet Division Sponsored by Kart Carolina: Brent Crews
Briggs LO206 Junior Division: Jayden Daniels
Briggs LO206 Senior Division: Alex Keadle
IAME KA100 Junior Division: Taylor Stanford
IAME KA100 Senior Division: Ashley Rogero
IAME Mini Swift Division: Caleb Gafrarar
IAME Swift Division: Brent Crews
IAME Junior Division: Gray Leadbetter
IAME Senior Division Sponsored by CNC Performance Engineering: Ashley Rogero
IAME Heavy Division Sponsored by Stitch 98: Todd Shambo
2017 Most Improved Driver of the Year Award Recipient: Dalton Dow
For a complete list of the Round 12 Race Results and 2017 Final Championship Point Standings, CLICK HERE>>(http://www.gopromotorplex.com/race-events/past-race-results/2017-karting-challenge-results/)

To view the 2017 Karting Challenge Photo Gallery, CLICK HERE>> (http://www.gopromotorplex.com/gallery/2017-karting-challenge/)
UP NEXT:
The 2018 GoPro Motorplex Karting Challenge series schedule will be as follows:
Round 1: February 17
Round 2: March 17
Round 3: April 14
Round 4: May 25
Round 5: May 26
Round 6: June 9
Round 7: July 21
Round 8: August 25
Round 9: September 29
Round 10: September 30
Round 11: October 20
Round 12: December 1