Midwest Karting Challenge and PitFit Training Team Up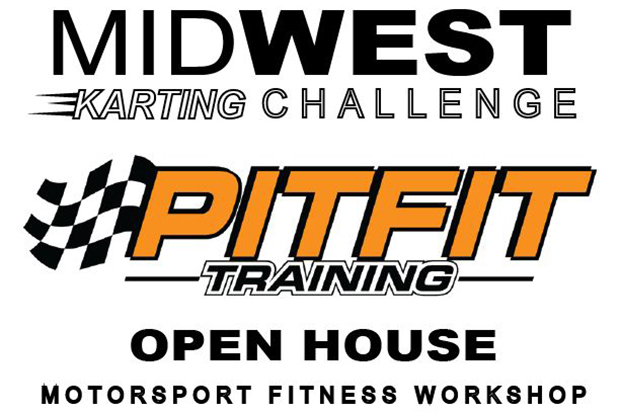 Midwest Karting Challenge and PitFit Training are proud to announce the PitFit Training Open House and Kart Fitness Workshop!
This it is a two hour seminar and hands-on workshop put on by the same trainers that have prepared some of the world's most famous drivers. This program prepares athletes in all forms of racing by focusing on the key points of the body: the neck, grip strength, core strength, and reaction/vision training.
You don't want to miss this unique opportunity to learn what drivers like Scott Dixon, James Hinchcliffe, Tony kanaan, Oliver Askew, and a host of others have learned to put and keep them in top physical and mental shape.
When: Saturday January 6th, 2018 @7pm
Where: PitFit Training located at 8660 Guion.   Rd. Indianapolis, IN 46268
Cost: $25/person  ($750+value!)
Phone: 317)388-1000
This is a two-hour event; be sure to bring gym clothes and athletic shoes. When the event is finished we will go over to FastTimes indoor karting and get a little practice in. This will be your chance to do a little wheel to Wheel racing because this track is super fun to pass on! After racing we will get a bite to eat and head back to the hotel.
Please RSVP through the Facebook event page if you plan on attending. We need an accurate headcount so we're not wasting anyone's time.
On behalf of MKC, I would like to thank Jim Leo, owner of PitFit Training and TJ Hollingsworth of "Mid Life Karting Crisis" for putting this wonderful event together. Amazing people like these two gentlemen are the reason we can put on an epic indoor series like this!