Fast Five: Andy Seesemann – Challenge of the Americas
New era set to begin in 2018 for premier west coast winter series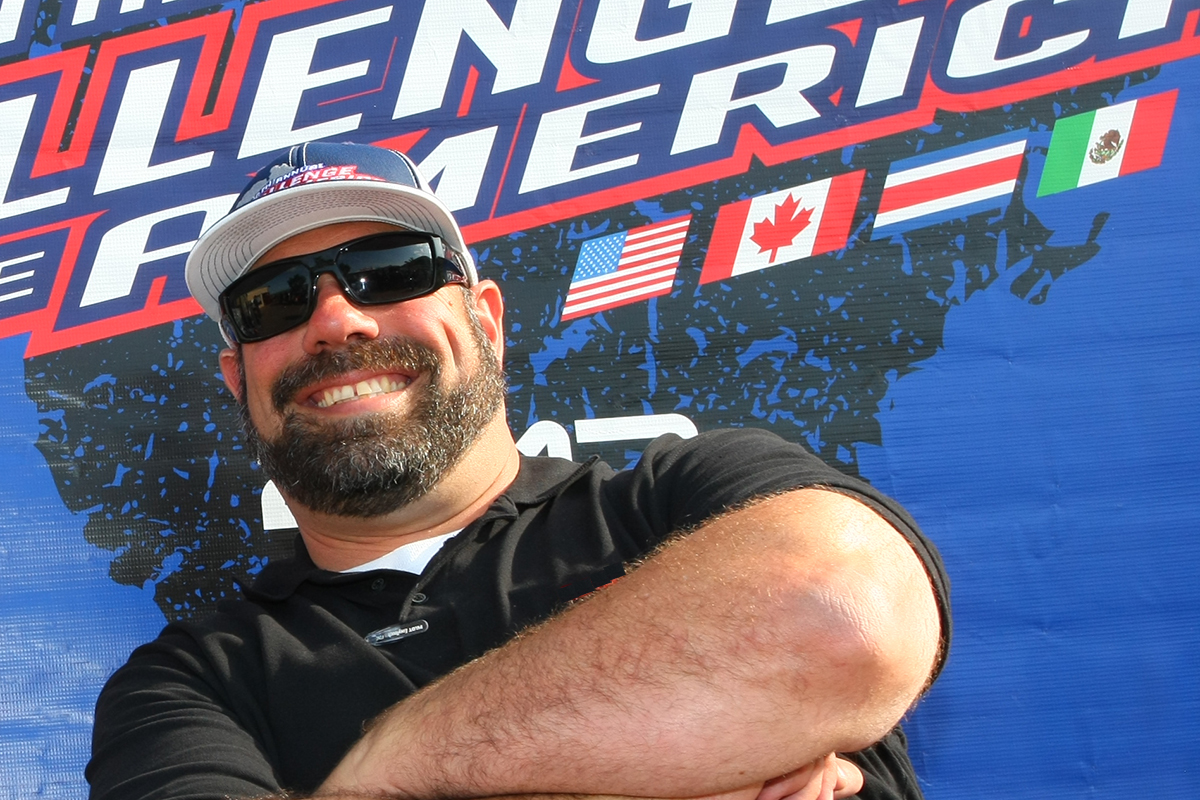 (Photo: SeanBuur.com)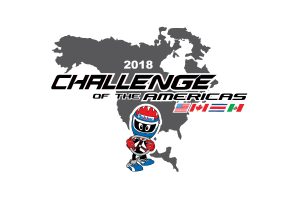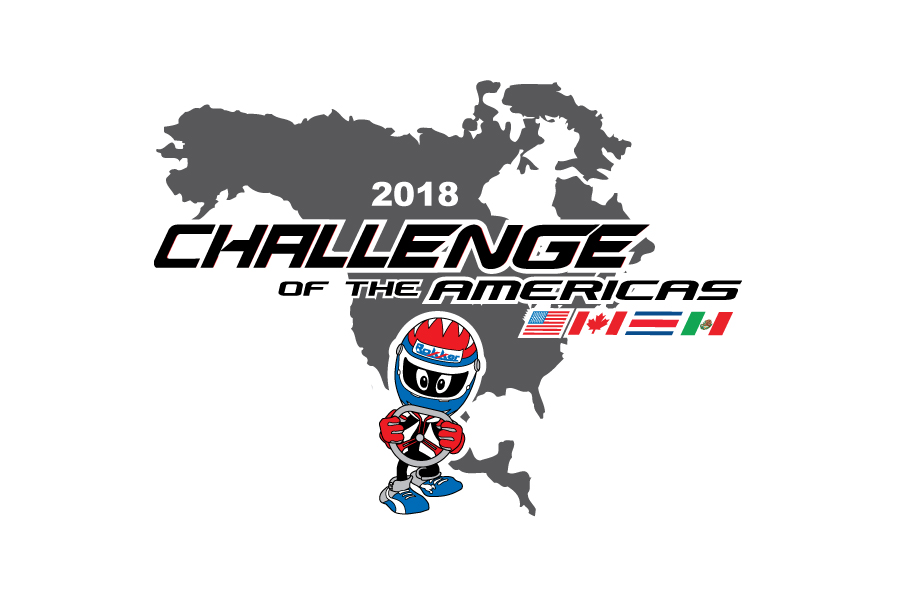 The 2018 season is already on the horizon, and we're just eight weeks from the beginning of a new era for the Challenge of the Americas series. The long-time Rotax Max Challenge international program will evolve this year to base off the Rok Cup engine platform when the series opens on January 26-28 at the Phoenix Kart Racing Association in Glendale, Arizona. Trips to Southern California in February and the series finale in April in Sonoma round out the three-event winter series program.
There are some important dates to know prior to the calendar turning over. Series owner Andy Seesemann is hosting a 'Let's Rok' test drive on December 9-10 at the February location – CalSpeed Karting circuit in Fontana, California. And registration for the 2018 program opens on December 4 at challengekarting.com.
We grabbed Seesemann for a quick 'Fast Five' to get the update on the transition to the Rok Cup engine platform and what to expect at the 2018 Challenge of the Americas.
eKartingNews: It's been seven months since the announcement that the Challenge of the Americas would move to the Vortex Rok and Bridgestone platforms. How has the transition gone?
Andy Seesemann: It has been really good. Customers have embraced the Rok program and are excited to get started on a new era in karting. We have traded over 500 engines nationwide this year, so the base is certainly there. Every week, I get calls from new customers and teams with interest in the program. After building the Rotax program from the ground up over many years, I knew that this would take similar effort and time. I am excited to see the initial interest in the program after our preliminary announcement. This time, it won't take several years, and we are going to hit the ground running in 2018.
Once again, this is a ground up project, focusing on clubs and regions, not just a few big high profile events. We have seen NorCal get their Rok program started and Tri-C has embraced it in Southern California. With the recent announcement of the 'Rok the Rockies program, we are building a good base of customers for the Challenge of the Americas. All of those programs don't get started until March or April, so the Challenge gives Rok and Briggs racers a chance to get back on track early in the year.
EKN: You attended the 2017 Rok Cup International Final in October. Tell us your thoughts on the event itself and why racers here in the Americas should try to be part of it.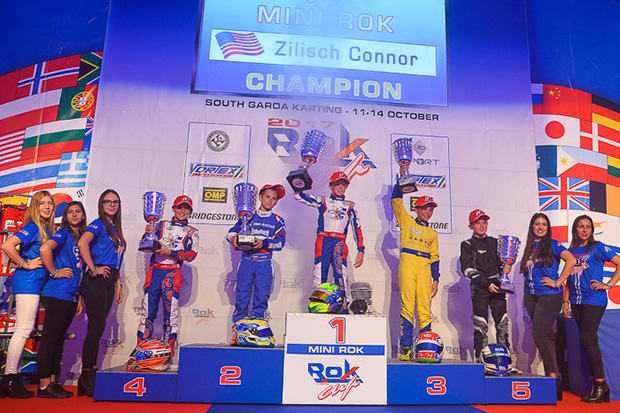 AS: It was an incredible event and it was fun to attend and be a part of it. I have been to many of the Rotax Grand Finals, so I had some expectations regarding events of this caliber. For those of us who have been in the sport a long time and have been to hundreds, if not thousands, of races, we look at events with somewhat of a critical eye. From the ease of check-in, the signage and presentation of the track, the quality level of racers and teams, the hospitality of OTK/Vortex and the feeling of the event itself, it was all top notch. Rok has a lot of pride when they put together this program and it shows.
You can rent a complete kart directly from the factory cheaper than you can do a high-profile event in the US. To add to this, I have one final story. When a few of the US competitors realized that they could run hand-operated front brakes, they requested them after the fact and installed them at the track. Unfortunately, the front and rear brakes did not match per the official CIK homologation, and they were told in scrutineering that this set-up couldn't be run this way and the rear systems had to be changed out to match. When Mr. Robazzi, the owner of OTK and Vortex, was told of our issue, he arranged for the factory mechanics to be at the track at 7:00 am the next day to swap out all of the systems that had this done at no charge. That shows their level of commitment to the customers and the program.
EKN: You have a 'Lets Rok' test drive scheduled for December 9-10 at CalSpeed Karting in Fontana, California. Give us a more details about this offer.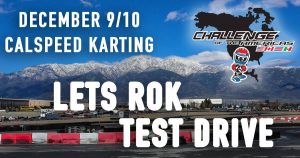 AS: Since we are introducing a new platform and program to the West, I know there are many potential racers looking at Rok, but are unsure about making the investment. I wanted to give those racers the opportunity to "try before you buy". Where else in karting can you do this? I will have a Mini Rok, Junior Rok, Senior Rok and Rok Shifter for customers to jump in and try out for a session or two. Bring your safety gear, buy your practice wristband, and take a test drive. I want customers to be able to feel how much fun it is to drive a Rok and hopefully inspire them to try our program. I am not telling them to quit any other programs they may enjoy, but am simply offering an alternative to add to their karting experience.
EKN: We have worked with the Challenge for several years and are excited to come back for the seventh season. We often comment that your staff is among the best in karting, one that provides a fair, safe and fun atmosphere. Are there any additions or changes to the faces we will see for 2018?
AS: Yes, I am happy to have to have you and Rob back. Our racers enjoy the EKN Live coverage and Rob is always great on the mic. As you know well, our staff is considered one of the best, as they have been with me for a long time. When racers see 20-year veterans of the sport in all of the important positions, it gives them confidence that they are going to be treated fairly on-track, in the tech barn, and even in the paddock. As you know, I like to provide a high quality, fair, competitive, drama-free, family friendly and fun event for karters to come race and enjoy themselves. That always has been and always will be our goal. We understand that our customers put a lot of time, work and money into their racing efforts and we want to reward them with a great racing experience, regardless of their finishing position on track. We don't curse at our competitors, we don't yell at kids, we accept constructive criticism and are appreciative for our competitors and their families that come race with us.
EKN: What is your ultimate goal for the 2018 Challenge and in the years to come?
AS: 'Ultimate' is pretty big word, but there are certainly short-term and long-term goals. Short term, we need to get the Challenge moving in the right direction again. Obviously, all of the issues that our previous engine platform suffered from the past few years affected the Challenge in a negative way. The move to Rok will assuredly turn this around and give us a base for us to build on.
Step one is showing racers that Rok is here to stay and will be a stable platform for years to come. Rok has been in the Eastern US for several years and worldwide for much longer than that, and we just announced a five-year rule freeze, so regulations will be good from 2018 until 2022. That says a lot to the racers in regards to the future. When you add the carrot of the Rok Cup International Final, it shows the racers that there is a worldwide program that they can participate in.
Step two is building the program into something special. Our focus is to build the program at the local and regional level and the top level will take care of itself. While other programs may focus on the one big race, we are working with clubs and regions to give value back to the racers. As racers and teams from these areas sign up, other racers will come aboard to race against their friends and rivals, and the program builds from there. For 2018, I predict that the Challenge will see numbers increase at each round and for 2019, we will bigger than ever before.
While these questions have been focused on Rok, I also want to remind you that we offer Briggs 206 Senior and Briggs 206 Junior classes for competitors to try our program. We offered these classes for the first time in 2017 and saw about 20 racers at each event. What makes our approach slightly different, is that the Briggs 206 classes are "non-championship" classes. We recognize that 206 racers may not want to travel from Sonoma or Phoenix to the other venue, but we still want to give those racers a place to race at a higher profile event. Just like last year, each event will be a stand alone for Briggs 206, with cash and prizes on the line at each venue, but no points championship. With our CalSpeed round being the middle round and Southern California having a large Briggs 206 population, I predict that race will have a big class, with racers from both other venues making the trip to SoCal.
In conclusion, I simply want to provide a fun and fair series for racers to come and enjoy themselves. Racers don't need to be aggravated by their hobby and I have no aspirations of "ruling the karting world". If I can offer an enjoyable alternative or an additional program for competitors to race, my goals are attained. Lets Rok!
Be sure to visit challengekarting.com and Challenge of the Americas Facebook page for updates regarding the 2018 season and be ready for EKN Trackside Live coverage for all three events.