Registration for Superkarts! USA Florida Winter Series Opens December 1
New membership and kart number formats introduced for 2018 season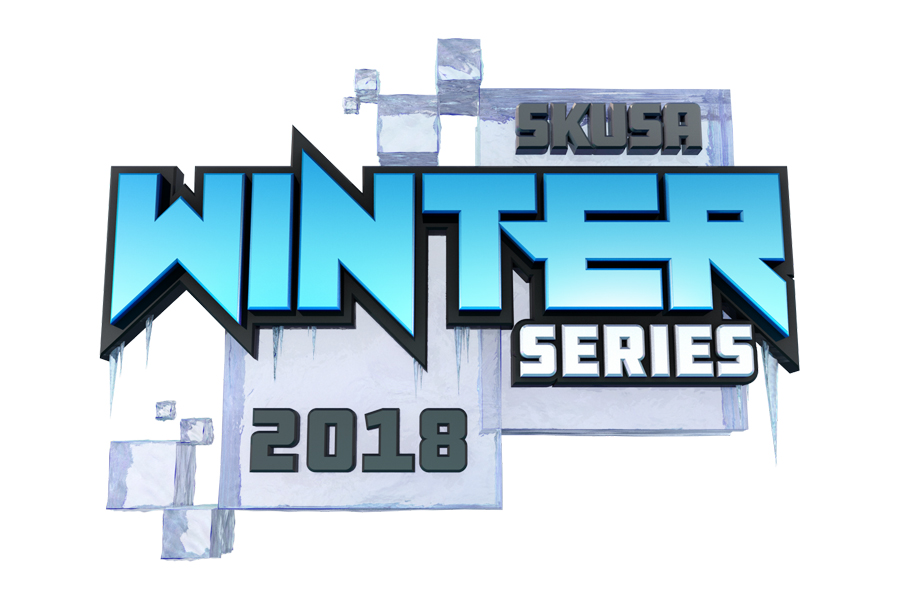 The 2017 season for Superkarts! USA came to a close as the sun set behind the Nevada mountains on SuperSunday, with the final checkered flag waving at the SuperNationals 21 in Las Vegas on November 19. The organization welcomed over 500 drivers from around the world to close what has been a record-breaking season – with another grand event competing around a new course alongside the famous Las Vegas Strip highlighted by the 10 drivers to score the victories. There is very little time to reflect on the past 11 months, as the 2018 season is quickly approaching with a much earlier start for SKUSA compared to year's past.
Both new and familiar grounds are on the horizon for Superkarts! USA. The launch of the new SKUSA Winter Series takes the organization back to Florida in a two-event, four-round championship to serve as the unofficial 'spring training' program for the 2018 season. All five IAME and four Stock Honda categories from the SKUSA Pro Tour will be included, along with two local option Briggs 206 classes (both Senior and Master) to round out the class structure. This is an adjustment from the previous announcement about the Winter Series classes, due to significant input from the racers.
The SKUSA Winter Series heads to AMR Homestead-Miami Motorplex on January 12-14 before traveling to Ocala Gran Prix on February 9-11. The program will run under the Superkarts! USA rulebook, except that MG Tires – not the Evinco tire – will be utilized as the tire brand for the two Winter Series weekends. More information can be found at the SKUSA Florida Winter Series section of the SKUSA website, with updates to be posted as they become available.
Registration opens on December 1 at the SKUSA Motorsports Reg page.
With the new season comes a change in format regarding SKUSA memberships and race numbers, and as usual, with growth comes a few challenges and some difficult choices. SuperKarts! USA hasn't been a stranger to either of these things during the past few seasons. After several lengthy discussions, SKUSA has decided on the following changes to better serve the growing customer base and expanding promotional efforts.
Calendar-Year Memberships
Starting in 2018, all SKUSA memberships will be good for the calendar year only.  This means January 1 through December 31 instead of an expiration date 12 months after purchase.  In order to simplify this transition, SKUSA is doing the following.
– If your current expiration date is between January 1, 2018 and June 30, 2018, your 2018 Membership Renewal will only be $50.
– If your current expiration date is between July 1, 2018 and December 31, 2018, your 2018 Membership Renewal will be free.
In order to take advantage of this offer, SKUSA members MUST submit an online renewal during the renewal periods described below.
– The transitional renewal period for members will be December 1, 2017 through January 31, 2018.
– The transitional late renewal period will be February 1, 2018 through February 15, 2018. Late renewals will cost $125.
– Renewals after February 15, 2018 will be treated as new memberships. New memberships will be $150.
– The standard renewal rate for 2019 Memberships will then be $100, and the standard renewal period will then be December 1 through January 15 with the standard late renewal period set for January 16 through January 31.
Kart Numbers
Also starting in 2018, SKUSA will be standardizing to CIK color and number specifications. This means solid yellow background panels and solid black numbers for all classes (except for the National Number plate holders, which will have the opposite color scheme). The numbering program will be as shown below: 1-3 digits depending on your class, with single digit race numbers reserved for national/regional champions. There will be no more letter designators. Please refer to updated SKUSA Rule 20.2.2 for the dimensional specifics. The use of the video marshalling system is the main motivation for this change, along with the difficulty of the track officials reading some of the SKUSA color combinations and racers' custom number panels.
IAME Classes
Micro Swift: 10-99
Mini Swift: 100-199 (200-299 reserved for overflow)
X30 Junior: 700-799
X30 Senior: 300-399 (400-499 reserved for overflow)
X30 Master: 500-599
Shifter Classes
S1: 100-199
S2: 200-299
S3: 300-399
S4: 400-499
S5: 500-599
S4 SM: 600-699
KZ: 4-99
Reserved Numbers
Effective immediately, SKUSA will no longer be reserving race numbers with an annual membership. Each class will be assigned a block of numbers (as shown above) and when you enter your first race of any series, you will pick from the available numbers in that pool.  That will then be your "reserved" number for the rest of that series. Thankfully, MotorsportReg allows you to pick numbers in real time. You are likely to have a different number in ProKart Challenge and the SKUSA Pro Tour, so it's first come, first serve. SKUSA's regional programs outside of California – the Texas PKC and Can-Am Karting Challenge, as well as other SKUSA-sanctioned series including LAKC – will have their own flexibility when it comes to assigning race numbers. The top 3 regional SKUSA champions will also be able to run their earned single digit championship race number, but only in their own regional series.
For more information on anything related to Superkarts! USA, please visit the website – www.superkartsusa.com and be sure to follow the Superkarts! USA Facebook page, Twitter and Instagram accounts.