Alex Irlando: FIA Central European Zone 2017 "Talent of the Year"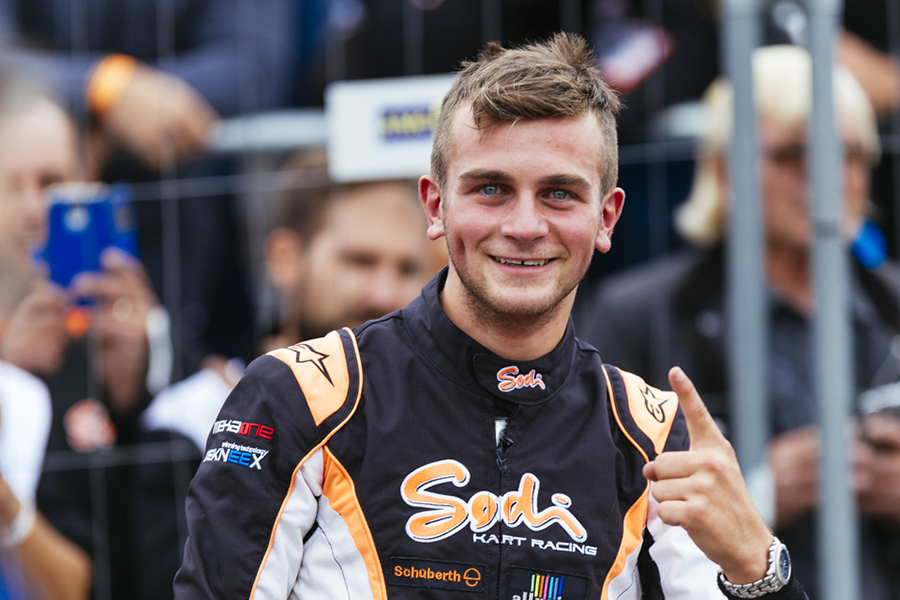 After the International KZ2 Super Cup title win the driver from Locorotondo takes home the 2017 FIA Central European Zone "Talent of the Year" award.
The 2017 season seems to be endless for the Italian driver: after the great performance in Las Vegas it comes the 2017 FIA Central European Zone "Talent of the Year" award and he is the first Italian driver to win this title.
"It was an amazing season, surely the best of my career. After the KZ2 world title, the podium in Le Mans and the great race in Las Vegas it comes the 2017 "Talent of the Year" title! I knew that I was up for it, but having the official statement is simply fantastic!" commented the 17-year old Alex Irlando.
Sodikart's driver will attend the prize giving ceremony that will be held in Vienna at the Hilton hotel on Saturday December 16th where he will receive the prize directly from FIA President Jean Todt.
The "Talent of the year" award is given by the Board of the CEZ countries that every year decide to award extraordinary performance of two young drivers from the CEZ countries. The eligible drivers must be maximum 25-year old during the year in question and they are awarded for the results gained in FIA competitions. The ASNs send the applications for their candidates to the office of CEZ-President and following the proposal for the awards, these will be circulated to all ASNs for approval.
The "Central European Zone" is recognized by the article 23-B-4 of the CIK-FIA Statutes the World Council. The Zone is be made up of the following countries: Albania, Austria, BosniaHerzegovina, Croatia, Czech Republic, Hungary, Italy, Kosovo, Macedonia, Montenegro, Poland, Serbia, Slovenia and Slovakia.
For more information on anything related to Alex Irlando, please visit www.alexirlando.com or www.petrolheaditalia.com