EKN Trackside: SKUSA SuperNationals 21 – Saturday Report
Musgrave, Travisanutto, and Iglesias earn pole position for SuperSunday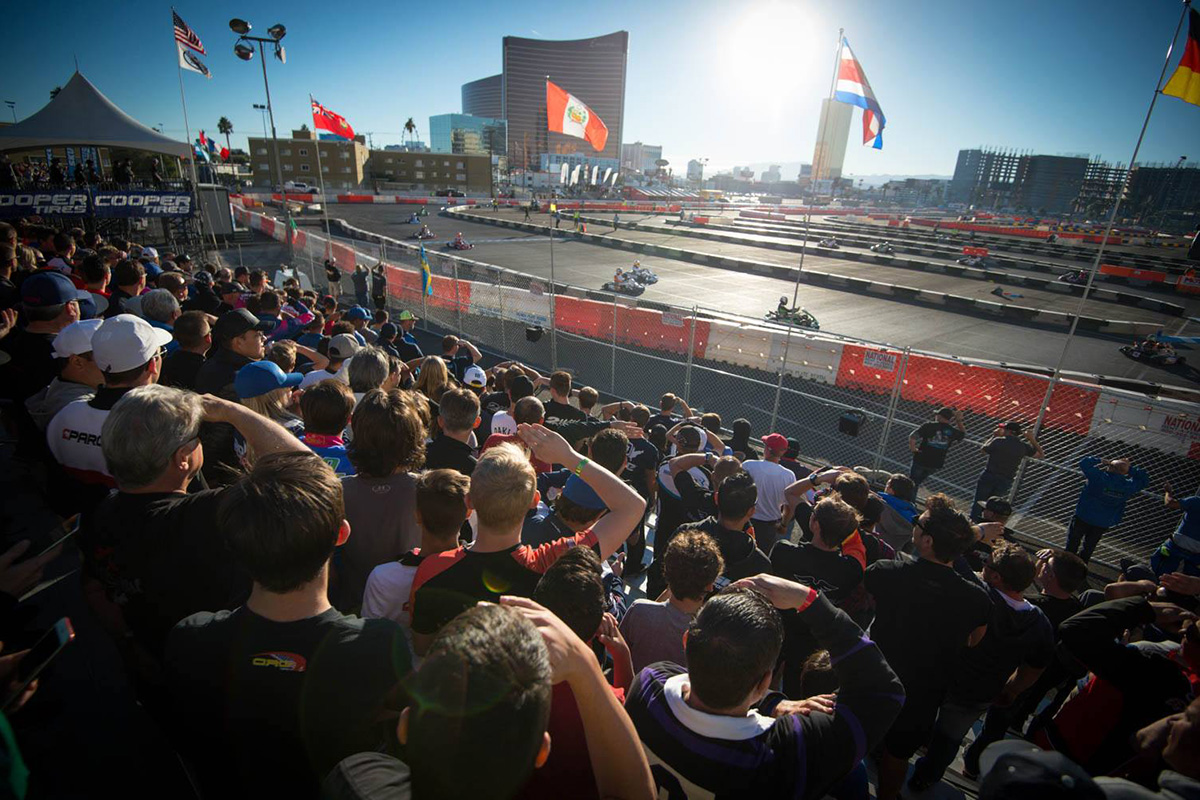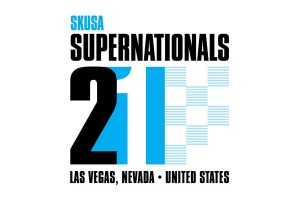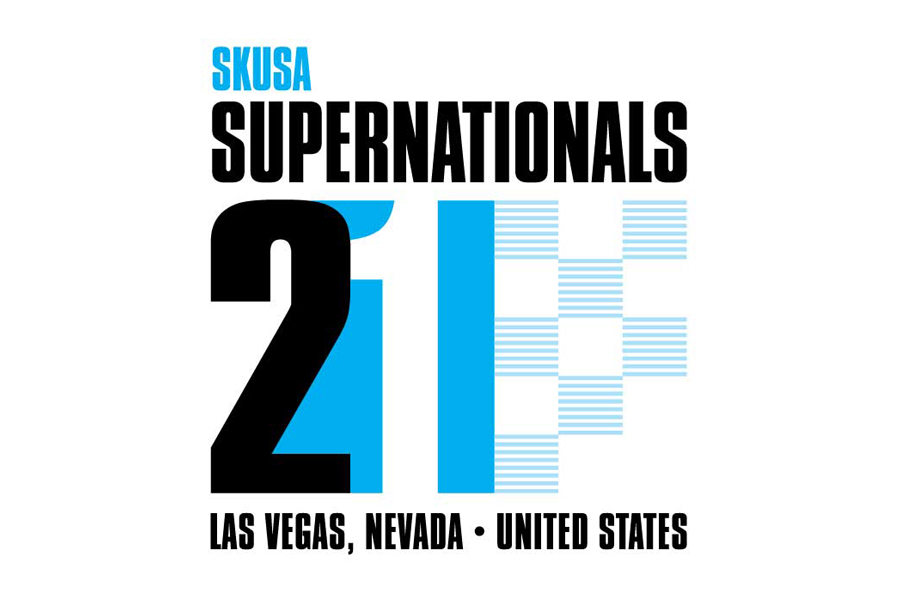 The penultimate day of the Superkarts! USA SuperNationals has been dubbed 'Situation Saturday' and today was no different. The 21st annual SuperNationals hosted the final day of racing to set the grids in the 10 categories for SuperSunday. Weather was not an issue all day, with the heavy wind gone and clear skies all day as temperatures were just a bit lower than they have been all week. For a few, today was it, there event over unable to make it out of the dreaded Last Chance Qualifiers while the final heat races set the grids for tomorrow's main events.
Morning Classes
Situation Saturday played out in the S1 Pro Stock Honda division for their final heat race. Billy Musgrave (MRC / Aluminos) jumped out with the holeshot over polesitter Gary Carlton (LEM / Formula K). They settled in until Carlton retired on lap four with a mechanical. That gave Musgrave a clear path to the win and the pole position for the main event. On the same lap, former S4 winner Matt Hamilton (Aluminos) was spun, dropping him down to the tail of the field to bring in others for the fight to P2. Mathias Ramirez (Andersen / Birel ART) won that battle of Danny Formal (Champion / Intrepid), who flipped in warm-up from a broken axle. World champion Paolo De Conto (CRG Nordam) was fourth ahead of Jeremy Iglesias (LEM / Formula K).
The opening heat race on the day in X30 Junior saw a full course caution and a red flag for A vs B. The opening lap saw a massive blockage of the track with a pileup in turn two, thus bringing out the full course yellow. Lap three a red flag for an incident on the exit of turn 10. On the restart, Barbados driver Zane Maloney (SCR / Tony Kart) drove away to the race win, helping to put him on the front row for the main event. The fight was for second, in which put Dylan Tavella (IRR / Tony Kart) on the sidelines while Sebastian Montoya (Tony Kart) score the position ahead of top qualifier Matheus Morgatto (RKS / Parolin). Dylan Gennaro (OGP / Tony Kart) was up to fourth with last year's winner Tyler Gonzalez (SCR / Tony Kart) following him.
Jak Crawford made things look easy in the C vs D heat race. The Nash / FA Kart driver pulled out to a four-second advantage, earning his third heat win and scoring the pole position. The battle for second went down to the wire with CRG Nordam's Franco Colapinto edging out Diego Ramos (NF / Kosmic) and Broc Feeney (RPG / Kosmic) with Rafel Chaves Camara (NF / Kosmic) scoring fifth.
A three driver break away featured SKUSA Pro Tour Mini Swift champion Carson Morgan (Benik), Diego LaRoque (PDB) and Josh Pierson (Energy) in the A vs B heat race. Morgan got away early until he was run down. The trio went back and forth until the last lap when a late pass move caused contact. Everyone continued however Morgan was able to get away with the win as LaRoque finished second and Pierson in third. LaRoque was handed a two position penalty for a start infraction, dropping him to fourth behind Justin Arseneu (Birel ART). Alex Powell (Energy) was promoted to fifth after Taylor Barnard (Benik) lost positions for a blocking penalty. The top two from the IAME International Final ran the same as they finished in France, with Brent Crews (Nitro Kart) winning over Santiago Trisini (Benik). They went back and forth in the C vs D heat race, with Crews securing the spot on the final circuit. Connor Zilisch (Energy) drove up to third ahead of Diego Contecha (Tony Kart) and Vittorio Catino (Benik). Despite the penalty, LaRoque earned the pole position for SuperSunday, breaking a tiebreaker with Trisini by his quicker qualifying time. Contecha and Crews make up the second row with Zilisch and Morgan in row three.
The last heat race for the Micro Swift went down to the wire with Miguel Costa (Benik) coming up from fifth to edge out top qualifier Frankie Iadevaia (Nitro Kart). Brandon Carr (Benik) was a close third with Mathuas Ferreira (Kosmic) and Mateo Rubio-Luengo (Benik) completing the top-five. Mateo earned the pole position with Iadevaia moved to the outside of row one.
Afternoon Classes
Two-time KZ winner Anthony Abbasse (Sodikart) showed the speed to battle for the lead in the two heat races, however, was not able to work past top qualifier Jeremy Iglesias (Formula K). In Heat 3, Abbasse was able work past Iglesias after the opening circuit, and stretched out to a solid lead to score the race win. Sodikart teammate Bas Lammers worked past Iglesias for the second spot, with Marijn Kremers (Ricciardo) a close fourth. Defending winner Paolo De Conto (CRG) held the fifth spot, still in striking distance for Super Sunday. Iglesias and Abbasse keep their positions on the front row for the SuperSunday fight for $10k while Kremers and De Conto jump over Lammers for row two.
The A vs B heat race for X30 Senior was a disaster for a number of possible contenders as there seemed to be a switch of 'stupidity' turned on by the drivers in the field. The start was horrible with drivers running over each other like a herd running away from danger. Up front, it was another 1-2 finish for Kart Republic. Lorenzo Travisanutto was able to get away from the field to score a third heat race win and the pole position on SuperSunday. World champion Danny Keirle was able to emerge with the second spot after a long battle that included Dante Yu (CompKart). Brazilian Victor Schoma (Kosmic) improved to fourth and Matias Fernandez up eight spots to fifth. The start to the C vs D heat was very similar, with more poor driving from the mid-pack back. Olin Galli (CRG Nordam) started from the pole position, and led all 10 laps for the race win. Canadian Samuel Lupien (RPG / Kosmic) started second, finishing there. Fullerton-USA driver Ben Barnicoat moved up one spot to third with defending winner Jake Craig (RPM / Tony Kart) and Braden Eves (MDD / Vemme) rounding out the top-five. Barnicoat earned the outside front row starting position with Calli and Joshua Car (CompKart) completing row two.
The S2 Semi-Pro Stock Honda heat race was slowed by a full course caution after Jordon Musser (3G / Birel ART) had a slow flip. He walked away and official had to clean up a fuel spill. Once restarted, Collin Daley (DRT / DR Kart) took advantage, jumping after leader Riley Dickinson (DKC / Sodikart). Daley was able to score the race win in a green/white/checkered with top qualifier Jason Pettit (Aluminos) able to slip past the SKUSA Pro Tour champion. Sky Finley (DKC / Sodikart) drove to fourth with Harry Gottsacker (Champion / Intrepid) placing fifth. Pettit retained the pole position for Sunday with Emiliano Salazar (Arrow) staying outside row one.
After going on his head in the S2 heat race, Jordon Musser (3G / Birel ART) showed no signs of slowing down. Jumping into his S4 Master Stock Honda kart, Musser put himself into the lead by the halfway point. Top qualifier Ryan Kinnear (Champion / Intrepid) grabbed the holeshot and led until getting shuffled back to fourth by Terry Lawrence (CKR USA) and Gian Cavaciuti (Aluminos). Musser led until lap eight until his powerplant led go. That handed the lead to Lawrence who gave CKR its first win of any session at the SuperNationals. Kinnear ran to second with Cavaciuti in third. Aussie Jason Faint (DKC / Sodikart) climbed 11 spots to fourth with British driver Tiffany Chittenden (Aluminos) following through to fifth. Kinnear retained the pole position with Lawrence moving into P2 with his win.
The X30 Master A vs B heat race was a solid 10 laps filled with a number of former winners and possible new victors. Last year's provisional winner Eduardo Dieter (CRG Nordam) was able to advance six spots and emerge with the victory ahead of three-time victor Leonardo Nienkotter (CompKart). Mikko Laine put Kart Republic into the mix, placing third ahead of Jess Peterson (PGR / Ricciardo) with Miguel Gaston Perez (CRG Nordam) up four spots to fifth. Top qualifier and defending winner Renato David (Orsolon / Birel ART) was shuffled back to seventh behind two-time winner Kip Foster (Praga). It was another large lead pack in the C vs D heat race that witnessed Aussie Kris Walton (CompKart) emerge with the win. Up three spots, he edged out Brazilian Danillo Ramalho (Kosmic) on track, however Ramalho was penalized three spots for jumping the start. The put Matt Johnson into second with Paulo Lopes (Kosmic) and two-time defending SKUSA Pro Tour champion Derek Wang (BBR / FA Kart) up a position. Walton's win put him on the pole position for Sunday with Nienkotter outside row one. Foster and Peterson will go from row two.
S4 Super Master Stock Honda top qualifier Mike Jones (DKC / Sodikart) grabbed the holeshot to begin Heat 3 with Bonnier Moulton (MSquared / Tony Kart) slotting in behind. John Crow (Aluminos) slipped to fourth at the start, but retook third from Rod Clinard (CRG Nordam) and ran down the leaders with fast laps of the race. Crow got there, but did not make any moves as they ran 1-2-3 to the checkered flag. Two-time SKUSA Pro Tour champ Robert Marks (PKS / CRG) climbed up to fourth with Nick Firestone (DRT / DR Kart) into fifth, dropping Clinard to sixth. Jones and Moulton remain on the front row with Crow now joined by Marks on row two.