Nicholas d'Orlando Joins World Championship Team for SuperNats in Las Vegas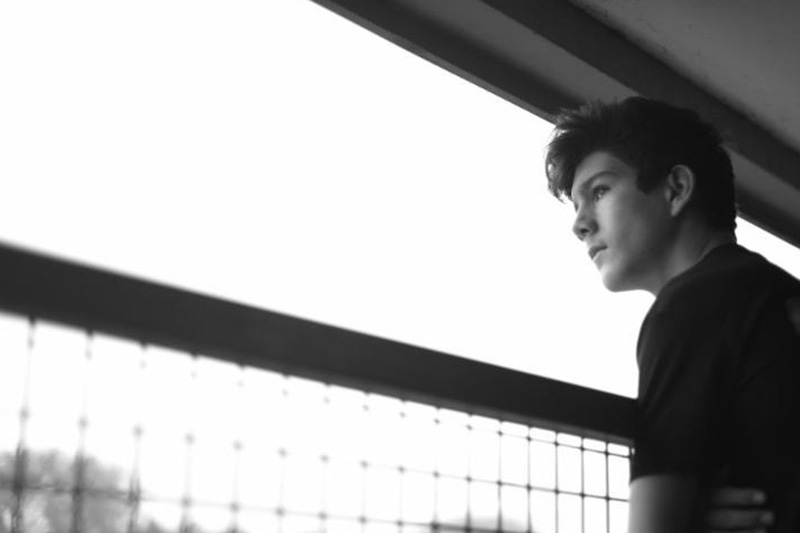 d'Orlando Enterprises joins the 'silly season' this month with big news. As changes around the racing paddocks continue and drivers & teams research their options for the next season, Nicholas d'Orlando is making some waves of his own. America's top karting talent will make the move next week to the new brand, Kart Republic, for the 21st Annual SuperKarts! USA Super Nationals [SuperNats], at the Las Vegas Convention Center and Westgate Las Vegas Resort & Casino. Although the Kart Republic brand is making its debut, the team & it's management for SuperNats are no strangers in the paddock. The world's karting legends, Dino Chiesa and Rickard Kaell Franchini, have extremely impressive resumes and are considered two of the industry's top professionals.
D'Orlando's success over his nine year career has proved him to be a perfect candidate to join Kart Republic. This will be his fourth year participating at the famed SuperNats event as he returns to Vegas after a 3rd place result in 2016 in the X30 Junior class.  Now moving up to the X30 Senior class, the 14-year old Hartsdale, New York native will be the youngest driver in the expected field of over 88 from around the world, but both he & his team will be looking to improve on last year's performance against some of the most experienced & decorated competitors.
"I am really looking forward to this opportunity and it's a great honor to work with Dino [Chiesa] and Rickard [Franchini] in Las Vegas." explains Nicholas d'Orlando. "Over the past year in Europe, I've had some experience working with Rickard [when he worked with older brother Michael at BirelART] and have witnessed the success of Dino's program. I think this is a great opportunity for me and I'm excited to be a part of the debut of the Kart Republic brand. I've had some success at SuperNats in the past, and also some tough luck, but I'll be pushing to improve my podium result from last year and give the team the results we know we are capable of."
Dino Chiesa's resume in the industry is second to none. Previously the Technical Director of the Zanardi kart brand and owner of Chiesa Corse race team, Chiesa earned over nine (9) CIK FIA titles under that brand alone. Most recently, Chiesa Corse crossed the line in the top two spots in the OK (senior) class at the 2017 CIK FIA World Championships, earning the Championship title with England's Danny Keirle, who will also join d'Orlando in Las Vegas.  Chiesa is extremely well known for both his technical expertise and knack for finding talented drivers. He managed current Formula 1 legends Lewis Hamilton and Nico Rosberg in karts, and currently manages CIK FIA European Championship series front-runner, Lorenzo Travisanutto, another teammate for d'Orlando in Las Vegas.
At d'Orlando's side for SuperNats will be Rickard Kaell Franchini, a legend in his own right both as a driver and a race team director. Franchini was previously the Sporting Director of the factory race team of Birel ART, and is the owner/founder of the Swedish based program ItalSport. In addition to many European titles as a driver, he has managed many famous names in motorsports including DTM driver, Jamie Green and former Formula 1 driver, Paul di Resta.
Together, in 2013 the duo of Chiesa and Franchini won the KF World Championship title with Tom Joyner and both the KZ1 European title & World Cup title with karting legend, Rick Dreezen. And now they are confident in their decision to invite d'Orlando into the Kart Republic program for SuperNats.
"We are very excited to have America's top kart driver at our debut event for Kart Republic." says Dino Chiesa. "We have followed Nicholas' performance and have watched him carefully over the past year as he competed in European competitions and we are quite confident he will be a wonderful addition and ambassador for the Kart Republic brand. Nicholas' has shown he has the potential and talent to compete at the highest level and he is just what we were looking for to debut our brand in Las Vegas."
Follow all the SuperKarts! USA SuperNationals 21 action at ekartingnews.com for pre-event previews, EKN predictions, daily summaries and also live audio broadcast from November 15-19, 2017. And stay tuned for continued updates and more information on Nicholas d'Orlando at www.dorlandoracing.com and be sure to follow him on Facebook (Nicholas d'Orlando Racing), Twitter (@dorlandoracing) and Instagram (@dorlandoracing).