Kosmic Kart: Final Cup First Act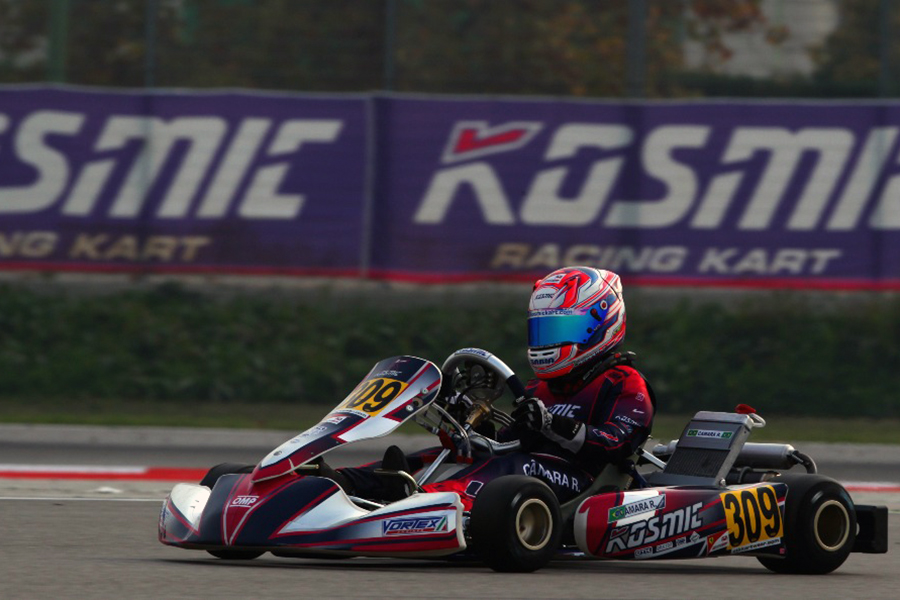 Basz from the first row of OK category was pushed out due to a collision. Rasmussen in KZ2 category, is seventh, despite a penalty, and Camara, in OKJ category, has a good potential at his debut with the Racing Department.
OK
The premises, after the heats and the pre-finals, was definitely great for our colors, to the point that Basz finished the qualifying heats with a success and a victory in A pre-final. Unfortunately, the first stages of the final, held on the slippery track due to the rain, cost too much collision to Karol, who lost many positions, and the wake of the top drivers as well. Very close to the scoring area were Hicham Mazou and Daniel Vebster's race, with the latter being relegated to some positions for a 10" penalty (front fairing out of seat).
KZ2
In pre-final a collision caused Oliver Rasmussen's detachment and this has prevented us from exploiting our potential in the next final. Oliver finished the pre-final in eighth place, also signing the best lap. As said, the incorrect position of the front fairing cost our driver 10″ penalty, preventing us from jumping from the first rows in the final. Rasmussen, with a wet track, led a final in the attack, and was able to climb up to seventh position.
OKJ
Roman Stanek and newcomer Rafael Camara, began the weekend positively, ending the heats, respectively, eighteenth and tenth. Camara played an excellent B pre-final, crossing the finish line sixth. The final was poor of satisfaction for our colors, with Rafael being the victim of a collision during the first lap.