Race Report: KPX Karting Championship – Tom Dash Memorial Speedway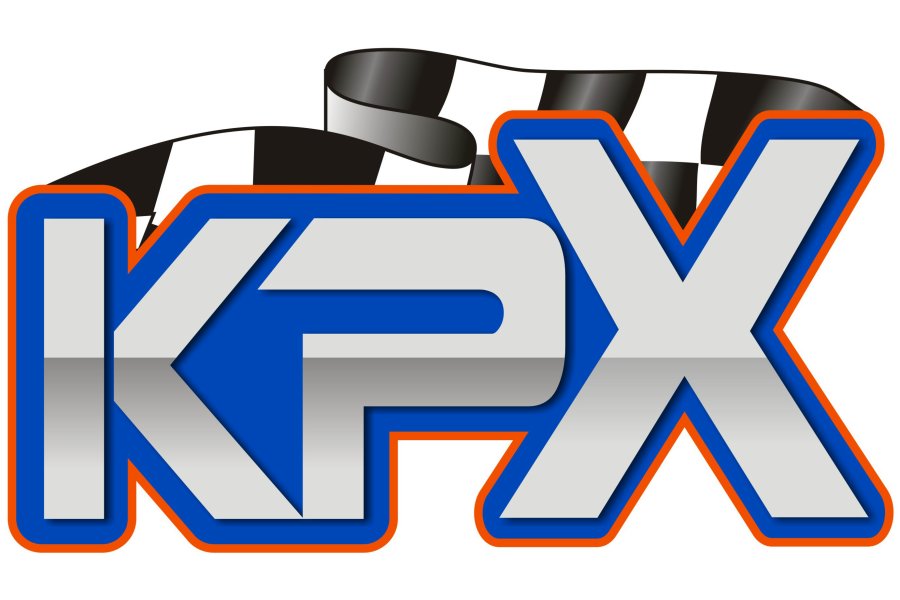 The final round of the KPX Karting Championship took place at the Tom Dash Memorial Speedway in Atwater, CA. The KPX Karting Championship consisted of a six race series throughout Central and Northern California and Reno. The series had a total of eight classes with mainly Briggs motor packages consisting of the 206 and World Formula, they also had two Kid Kart classes with Honda and Comer packages. An astounding 242 different drivers competed in the series. KPX has been working hard to improve the overall sport and the results don't lie, they have seen new drivers, existing drivers, and people coming back to the sport in all age divisions. This was KPX's first time having an event at Atwater where the 87 entries didn't disappoint with an amazing showmanship of racing.
The Kid Kart class showed up with its persistent drivers. The Honda class had five racers going for the win. Jesus Pulido ran away with the show qualifying in first and winning the Pre-Final and Main events. Sasha Ryabov wasn't far off in second and our 2017 KPX Kid Kart Honda champion, Tarron Graves, took third. Graves won four of the six races this season showing serious promise for 2018. Let's not forget about the Comer class. Brendan Choi has been consistent all year walking away with the Pole position and the win. Choi is the 2017 KPX Kid Kart Comer champion.
As usual KPX split the Junior 1 206 class into two including a Novice program for the newer racers working to fine tune their expertise. Cassie Gabel pulled off the pole position in the Novice class. Gabel dropped back a bit in the Pre-Final allowing Austin Perez to take the win over Sarah Baker. It was Baker on a mission in the Main event to just edge out Ethan Pulido by less than a second. In the Junior 1 206 class Stephen Eisert was blazing fast taking the pole position. Eisert dropped back to third allowing Jackson Menchu to take the top spot in the Pre-Final. Menchu and Eisert fought hard after Eli Mays dropped back late in the race. Eisert couldn't pull it out finishing two-tenths behind our Main event winner Menchu. Kai Sorenson used the last race as a drop and still had put up enough points throughout the season to win the 2017 KPX Junior 1 206 championship. Sorenson dominated the class winning all five events attended.
Junior 2 206 had a total of 20 entries at Round 6. Sophia Storey came to Atwater on a mission and put her kart on Pole. Storey dropped back to finish third in the Pre-Final, less than a second behind Jared Korth, who finished second while Aiden Kempf took the win. Korth struggled in the main event, dropping back and allowing Boden Barnwell to make his way up into the third spot. Storey fought hard but did not have enough, coming up short by one hundredth of a second to Kempf at the checkered flag. It was Kempf's second victory, giving him enough points to finish second in the championship behind Oliver Calvo. Calvo had an amazing year finishing in the top-five every time and winning two KPX Main events.
The biggest class of the year was the Senior 206 group. They showed up in Atwater with 24 karts. Jess Peterson was on par as usual and showed up to finish out the year with a bang. Peterson took the pole with time to spare, beating out the others by three tenths of a second. Things got much tighter in the Pre-Final as Cole Nelson finished second, Geoff Shaw third and David Vasquez finishing P4, all putting up a tough fight for Peterson but fell short. The race got interesting in the main event as drivers got shuffled. Vasquez fought hard for his third place finish while working with Nicholas Grossi, who ended up second all while trying to catch the leader. Peterson stayed on target and swept the day. His consistency all year winning four of the six events helped to take home the KPX Senior 206 championship.
The Masters 206 class grew tremendously this year with lots of support from new and old karting faces. Twenty drivers entered the race in Atwater where the competition was eventful and entertaining. Mike Smith showed up Sunday morning and did his magic, putting his VLR kart on pole. Most of the close racing was from third position back in the Pre-Final. This didn't keep people's eyes off Brian Gallagher and Smith where they stayed bumper to bumper until the checked where Smith ousted Gallagher. A very similar race in the main event landed Jack Arluck a third position with Gallagher just not having enough steam to beat out Smith. Smith traveled up from LA to race five of the six KPX races, winning four of them to take home this year's KPX Masters 206 championship.
The hardcore World Formula drivers showed up to dual it out in Atwater. Usual Masters 206 driver Mat Kattaneck decided to take a hack at the drivers in the World Formula class and did not disappoint. Kattaneck swept the day and did it in style. KPX would like to thank Barnett Barnwell who finished P2, third place finisher Steven Taylor and Wayne Bundy in fourth for taking the time to be a part of the series. Taylor is this year's KPX World Formula champion, repeating his title from last year.
KPX most of all wants to thank all of the racers for attending this year's events. The teams that helped support these racers were a huge addition for the series including teams like Cole Nelson Racing, VLR, Nevada Kartsport, Cambrian Go-Karts, Leading Edge Motorsports, Karting Concepts, PKS, and so many more. Lastly, KPX would like to thank the sponsors for believing in the KPX vision for karting; Briggs & Stratton Racing, Evinco Tires, Fastech Racing, RLV, Scribner Plastics, Renewable Electric, SPL, PKS, Inferno Racing Clutches, Awards Trophies N' More, and of course eKartingNews.com for all the great publicity. The tracks were a huge part of the success this year and in previous years, thanks to Prairie City Kart Club, Kerman Kart Club, Northern Nevada Kart Club, Bluemax Kart Club, Simraceway, Atwater Kart Club, and all of their staff.
KPX will be having their awards banquet at the Clubhouse at Rancho Solano in Fairfield, CA. January 13.
For more information regarding the upcoming banquet and 2018 season check www.kpxracing.com.
Please follow and like us: