CRG Presents the Premium Selection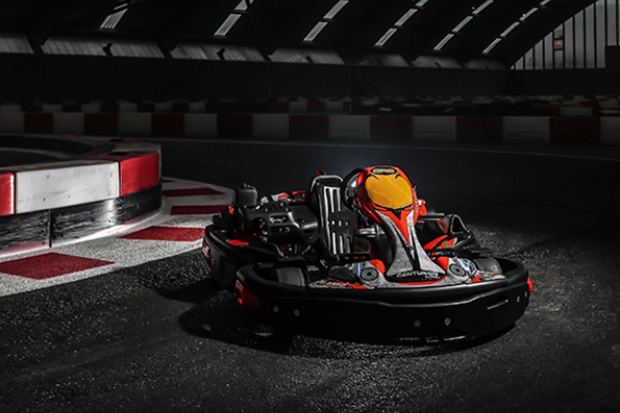 The Premium Selection is a commercial program reserved to the used Karts of the Rental Line that come from promotional events or part exchanges.
CRG has been very active in the market of Rental Karts for several years now, both with the Centurion line (karts pushed by 4Strokes engines) and with the innovative E-drenaline, one of the most technological electric karts on the market.
In this context, the program Premium Selection has been presented in the past few days. It is an initiative involving used Karts of the Rental range, that are offered to new customers at a very competitive price after a very careful and thorough inspection process.
These Karts come mainly from the fleet used in promotional and sporting events managed directly by CRG, such as the Endurance Kart Cup and the Rental Kart World Contest, or part exchanges. The Karts object of this initiative will go through an inspection involving more than 30 specific checks and will be put on sale only after a thorough quality check process, in order to allow the new customers to purchase products featuring a superior technology and design at a very competitive price.
More information on the Premium Selection have been described by CRG's marketing manager Marco Angeletti: "The objective of this commercial program is twofold: from one side we want to select, thoroughly inspect  the used Karts that we put on the market providing a certified and direct warranty on their quality. On the other side, this will allow us to meet the needs of the customers that intend to renew their fleet or that decide to purchase some higher quality products for sporting activities or company races, without having to undertake very high investments. Purchasing a used fleet also entitles to organize races connected to our Rental Kart World Contest, the event that will select its participants among the teams competing on the circuits employing CRG Karts. The demand for used Karts is growing and is becoming a significant portion of the rental market, for this reason – following CRG's philosophy and standards, we decided to offer a high quality product on this market. We currently have very interesting offers on karts pushed by 390cc engines coming from our promotional events, and some even more economical solutions coming from circuits on which we are undertaking the programmed renewal of the fleet.  Winter is the best moment to plan for the spring activities and therefore I invite all the interested circuits to contact our commercial offices to check the current offers."
Please contact CRG commercial offices at +39.030.9912604 or rental@kartcrg.com for more information on the Premium Selection program.