New Karting Product Line Released from Cometic Gasket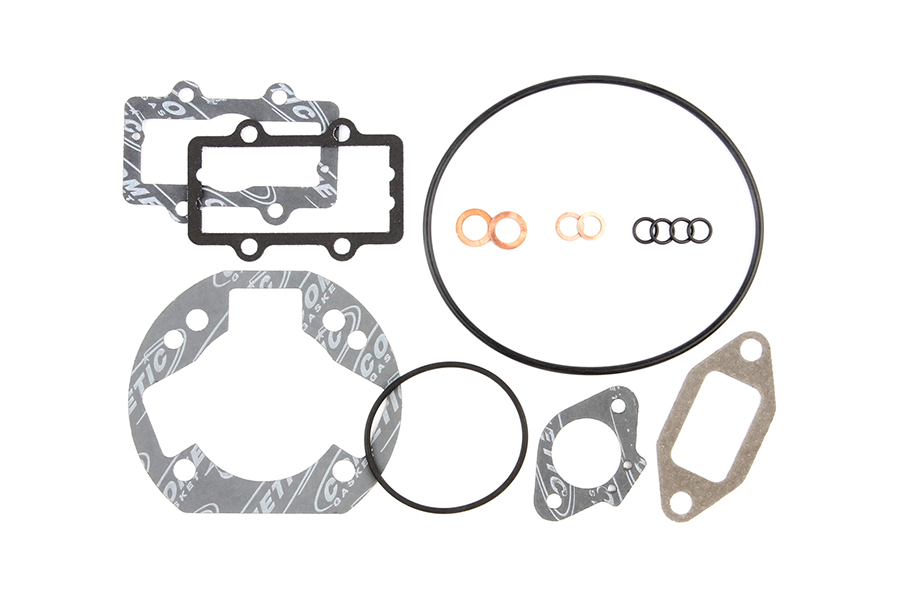 Cometic Gasket, Inc., is pleased to announce a new line of performance Top and Bottom End Gasket Kits available to the Karting market. All Cometic products are made in the United States with materials manufactured on American soil. Family owned and operated, Cometic is housed in a 70,000 square-foot, state-of-the-art R&D and manufacturing center in Concord, Ohio. Cometic Gasket has maintained its deep roots in the Powersports industry while expanding to service the Domestic Automotive, Sport Compact, V-twin, Marine, Diesel, Agricultural, Industrial and Stationary Power markets.
The overall goal and purpose to introduce Cometic's line of gaskets to the karting market was to offer a superior sealing solution for both two and four stroke karting engines. This is primarily done by giving the end user or engine builder more versatility in material types and material thickness.
Cometic Top and Bottom End Karting Kits are supplied with all the necessary gaskets, O-rings and washers for a complete rebuild while staying uniform to OEM specification. Individual and custom gaskets are also available without minimum order size limitations.
Cometic Karting Gaskets are available for the following applications:
BRIGGS & STRATTON

| Model | Year | Bore Size | Top End Kit | List Price |
| --- | --- | --- | --- | --- |
| 5HP RAPTOR | All | 68.5MM | C104 | $22.32 |
| ANIMAL | All | 69.5MM | C187 | $34.35 |
| ANIMAL | ALL | 70.5MM | C200 | $34.35 |
| LO206 | All | 69.5MM | C199 | $34.04 |
| WORLD FORMULA | All | 69.5MM | C188 | $36.78 |
HONDA
| Model | Year | Bore Size | Top End Kit | List Price |
| --- | --- | --- | --- | --- |
| GX200 CLONE | All | 68MM | C192 | $39.80 |
| STOCK SHIFTER CR125 | 97-99 | 55MM | C189 | $50.93 |
| STOCK SHIFTER CR125 | 00 | 54MM | C190 | $39.53 |
| STOCK SHIFTER CR125 | 01-02 | 54MM | C191 | $49.05 |
IAME
| Model | Year | Bore Size | Top End Kit | List Price |
| --- | --- | --- | --- | --- |
| MINI SWIFT | All | 41.8MM | C193 | $21.61 |
| LEOPARD | 08-Later | 54MM | C194 | $40.45 |
| LEOPARD MY09 | All | 54MM | C195 | $39.80 |
| X30 | All | 54MM | C196 | $47.72 |
PRD
| Model | Year | Bore Size | Top End Kit | List Price |
| --- | --- | --- | --- | --- |
| PRD FIREBALL | All | 54MM | C197 | $30.18 |
ROTAX
| Model | Year | Bore Size | Top End Kit | List Price |
| --- | --- | --- | --- | --- |
| FR125 MAX EVO | All | 54MM | C198 | $36.62 |
YAMAHA
| Model | Year | Bore Size | Top End Kit | List Price |
| --- | --- | --- | --- | --- |
| KT100 | All | 54MM | C134 | $24.38 |
| YF200R1 | All | 71MM | C184 | $53.61 |
For further information visit cometic.com or call 1.800.752.9850