De Conto and CRG Take Another Win at the Race of Stars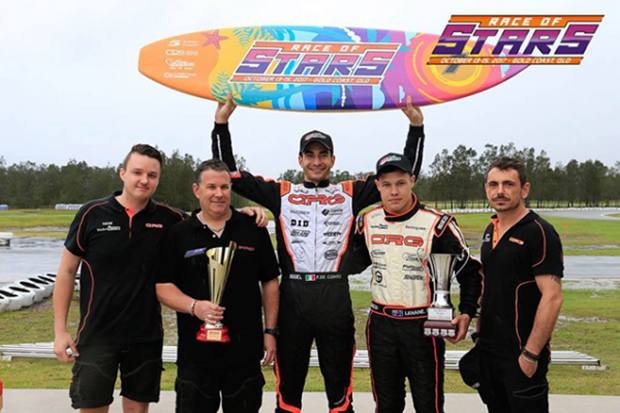 Paolo De Conto has claimed the victory in KZ2 at the "Race of Stars" for the second year running in Australia at the end of a very difficult race due to the rain. CRG secured a one-two finish as Pierce Lehane ended second.
Paolo De Conto is again on top. CRG's driver won in fact the "Race of Stars" in Australia for the second time in a row. The race in Gold Cost welcomes every year internationally ranked champions for an event that is unique in the world.
Paolo De Conto, on track with CRG Australia, had the satisfaction of taking also this win at the Circuit of Pimpama located in the South East of Queensland, after being crowned CIK-FIA KZ World Championship for the second time and KZ European Champion for the third in this season.
The Italian driver has been very competitive as usual in Australia and won the first of the two heats. The rain has then made things trickier. Two further heats were run on the wet on Sunday morning and Paolo De Conto claimed again the victory in both, displaying his great shape and the quality of the CRG chassis once more.
The event had to be stopped due to the heavy rain that made the track impassable though. Organizers decided to stop the event there due to the adverse weather conditions and defined the final classification following the result of the four heats. Paolo De Conto was therefore crowned winner, while team mate Pierce Lehane from Australia rounded off the all-CRG top two. The third place went to the Belgian driver Rick Dreezen instead.