Race of Stars Set to Sizzle This Weekend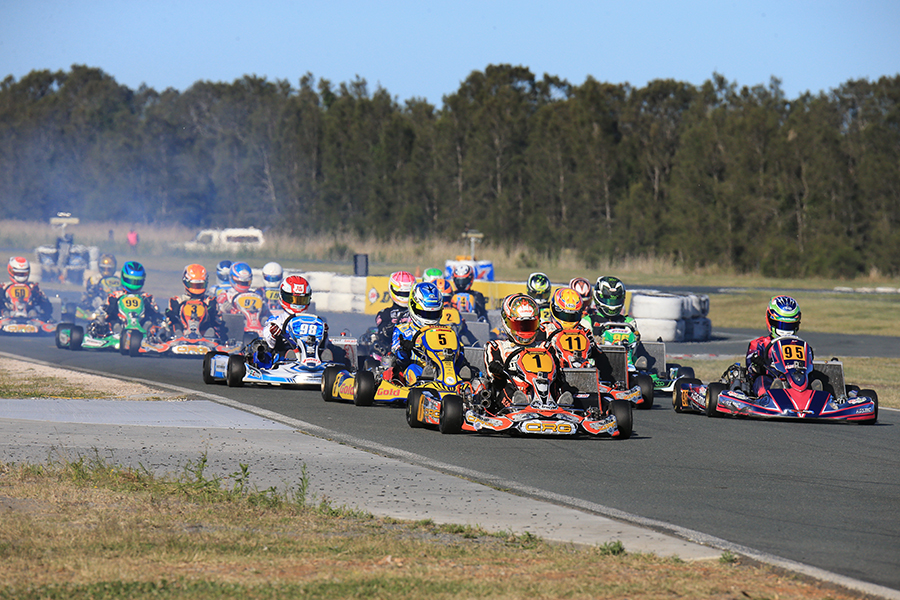 The Race of Stars International Karting event will this weekend kick off the 10 day motorsport festival for the Gold Coast. To be held at the Xtreme Karting Complex in Pimpama, more than 230 drivers from all across Australia, New Zealand and various parts of Europe will be lining up to battle for the victory. It is the largest karting event in the Southern Hemisphere. While karting is the first step in any Supercar driver's career, it is also a sport in it's own right with drivers aged between nine and 59 years of age competing at this weekend's event.
Included in the elite KZ2 gearbox field, where drivers will reach speeds in excess of 160 km/h, is 2016 and 2017 World Champion Paolo De Conto and his Italian counterpart Davide Forè. Between them, the pair have won the past three events on the Gold Coast.
They will face tough opposition from two-time runner-up Marijn Kremers from the Netherlands along with Belgian Rick Dreezen and Swede Joel Johansson – both who will be making their Australian debut this weekend.
Practice will be contested on Friday ahead of qualifying, with the heat races on Saturday and the Finals on Sunday.
Entry throughout the weekend is free to the public. The Xtreme Karting Complex is located at 540 Pimpama Jacobs Well Road, Pimpama.
For more information on the Race of Stars 2017, head to www.facebook.com/RaceOfStars.
International Flavour
It could be a traditional Aussie joke.  An Aussie, Kiwi, Italian, Dutchman, Englishman and Belgian walk into a pub….. In actual fact it's what people will see at the Race of Stars International Karting event this weekend.  With nine nationalities represented on the grid, the event is the largest International karting event in the Southern Hemisphere and has attracted more than 230 entries for 2017.
JC guiding next generation
Former Supercars Champion James Courtney will be trackside at the Race of Stars helping to guide the next generation of drivers.  Courtney, a dual World Karting Champion during his formative years, will have almost 20 drivers aboard his JC Kart brand that he launched two years ago.
Fast Female – Taylah Agius
Currumbin Waters teenager Taylah Agius is a young lady heading in the right direction.  Taking on the boys at their own game, Agius was last weekend crowned Queensland Kart Champion and this weekend will be on track in the elite junior classes at the Race of Stars.  She will be one of 13 females competing at the event.