eKartingNews.com to Award Scholarship Shootout Karting Entry Ticket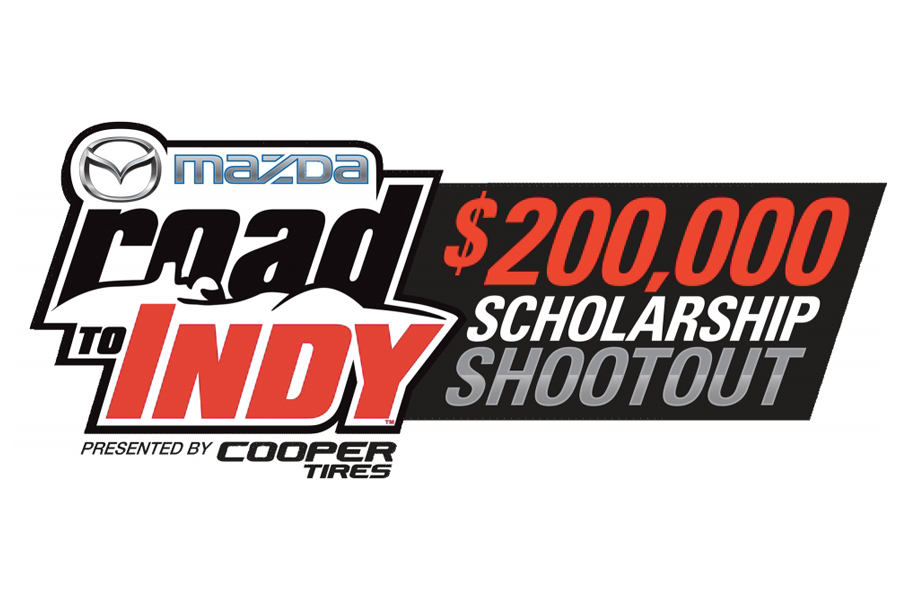 The second annual Mazda Road to Indy USF2000 $200K Scholarship Shootout will feature a new addition this year as eKartingNews.com – the authority on the karting industry – will select one up-and-coming karter as the recipient of a 2017 Shootout entry ticket. The Bondurant Racing School near Phoenix, Ariz., will host the event which will take place on December 9/10 and bring together the champions of 17 series from around the world as well as three at-large entries.
eKartingNews.com Publisher/Editor-in-Chief Rob Howden and Managing Editor David Cole will spearhead the selection process. Howden, President of Howden Media Group, has been covering kart racing and formula car racing since 1993, working for numerous publications before launching his own trio of magazines. In 2004 he purchased eKartingNews.com from the site's founders, and quickly elevated its status to become the North American hub of kart racing.
Cole hails from a karting family and made his first foray into the sport at age 9. He joined Howden Media Group in 2002 as a regional correspondent for Shifter Kart Illustrated and took over the news desk and content management for eKartingNews.com in 2004.
Both Howden and Cole travel extensively to karting events throughout the year.
"Rob and David have their fingers on the pulse of the karting community and we are very pleased they have agreed to bring their expertise to our selection process," said Kyle Kimball, Operations Manager for Mazda Motorsports. "eKartingNews.com will be awarding one of our at-large entry tickets to a deserving karter and we look forward to the upcoming announcement of their decision. With Oliver Askew's success at the Shootout last year after coming out of the karting ranks, this is obviously a hot ticket."
All Shootout contestants will be looking to follow in the steps of inaugural winner Askew, 20, of Jupiter, Fla., who earned his entry ticket via the Team USA Scholarship program. Askew parlayed his Shootout scholarship into the Cooper Tires USF2000 Championship Powered by Mazda to a second Mazda Scholarship by capturing the championship title this year and will graduate to the Pro Mazda Championship Presented by Cooper Tires in 2018.
"I've had the privilege of working closely with Mazda for over 15 years, and I consider it a great honor to be provided with the opportunity to select a karter for this year's Shootout," Howden added. "I want to thank Mazda for acknowledging the sport of karting by adding it to the list of programs receiving a Shootout ticket. We all know that there are many extremely talented drivers currently excelling in the sport, and David and I already have a short list of competitors who we believe could win the scholarship. It's been a treat to watch Oliver Askew's rapid rise into the Mazda Road to Indy Presented by Cooper Tires, and we'd love to see another young American karter get the same opportunity."
As racing seasons draw to a close, several drivers recently clinched championships to earn their Shootout entry ticket adding to the outstanding caliber of talent on deck for the highly anticipated event.
These include Konrad Czaczyk, 20, of Jupiter, Fla., representing Formula Tour 1600 in Canada; Max Vidau, 16, of Adelaide, Australia, representing Australian Formula Ford; Matthew Cowley, 19, of Manchester, England, representing the F1600 Formula F Championship; and Aaron Jeansonne, 19, of Sulphur, La., and Jonathan Kotyk, 23, of Atlantic Beach, Fla., representing the Team USA Scholarship.
A final list of all participants will be announced in the near future as well as the panel of judges and a detailed schedule.