Rok Cup International Final to Welcome Big Numbers Once Again
434 drivers set to take on the famed South Garda Karting facility in Italy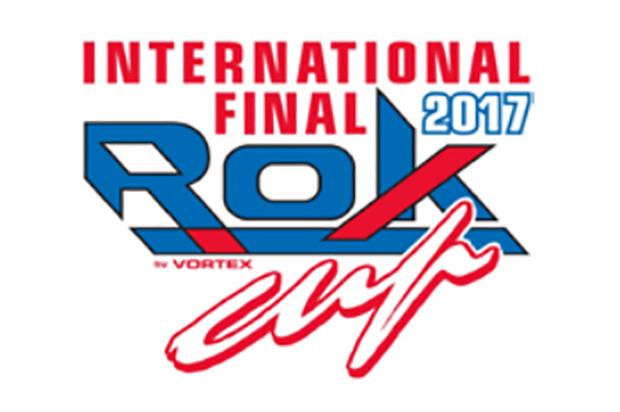 The annual Rok Cup International Final is set for this weekend at the South Garda Karting facility in Lonato, Italy. Nearly 50 countries will be represented in the five categories, featuring 434 drivers. Among them is the large contingent of over 40 drivers in four divisions representing the Team ROK Cup USA program featuring a mixture of USA, Canada, and other countries under the banner. Official practice begins Wednesday with the event wrapping up Saturday.
---
Mini Rok:
The largest category of the event is the Mini Rok division, welcoming 166 drivers. The class will be split into five sets for practice and qualifying, then broken down into two 'series' that are made up of five groups. Each driver will participate in four heat races, earning points in order to qualify for either the B-Main (Bridgestone Trophy) and the Main Event. A number of USA's top Cadet drivers are on hand in Lonato. SKUSA Pro Tour champion Carson Morgan is joined by fellow SKUSA Pro Tour winner and FWT champion Luca Mars. WKA championship leader Connor Zilisch is missing the final round at GoPro Motorplex after earning the Bridgestone Summer Shoot-out. Reece Gold is among the top Cadet drivers over the last two years, returning back to improve on his sixth place result in the B-Main. Add in Midwest champion Alessandro De Tullio, Epcot Challenge winner Alex Powell, Gearup F-Series champion William Robusto, and the many others, ROK Cup USA has a great shot at standing on the podium in Mini.
#509 – Noah Baker (Wildcard)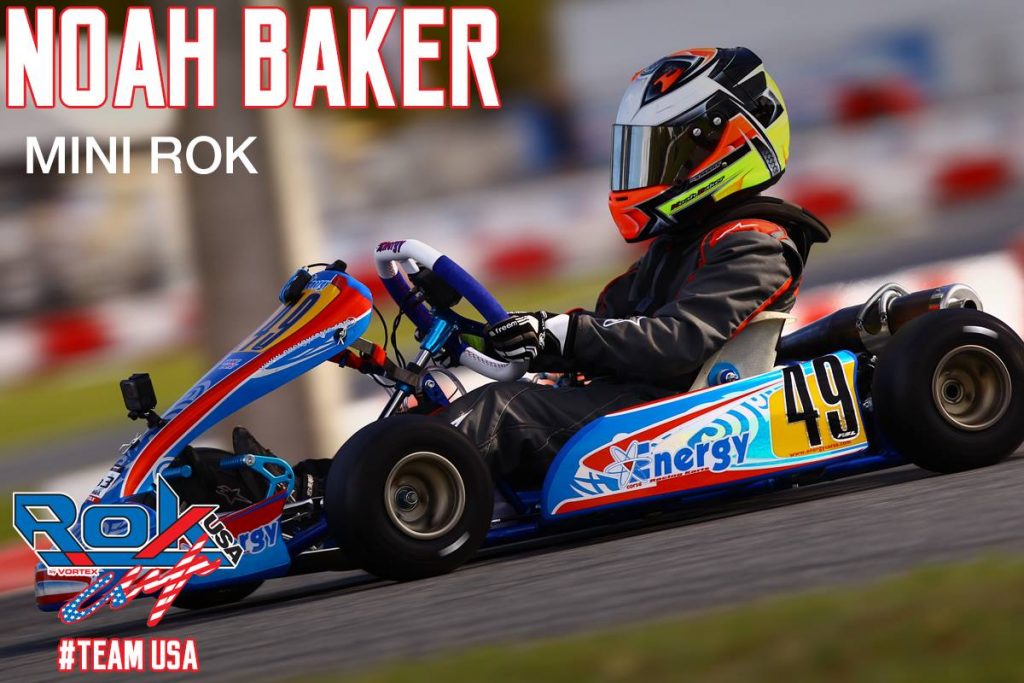 #513 – Bradley Beavers (Wildcard)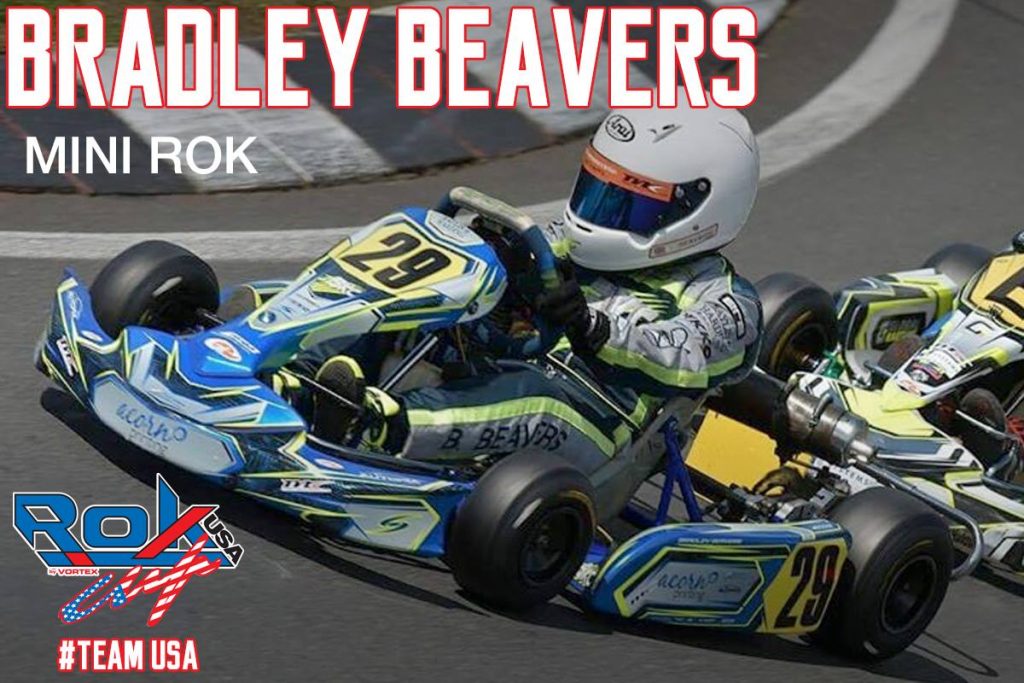 #520 – Paul Bocuse (Wildcard)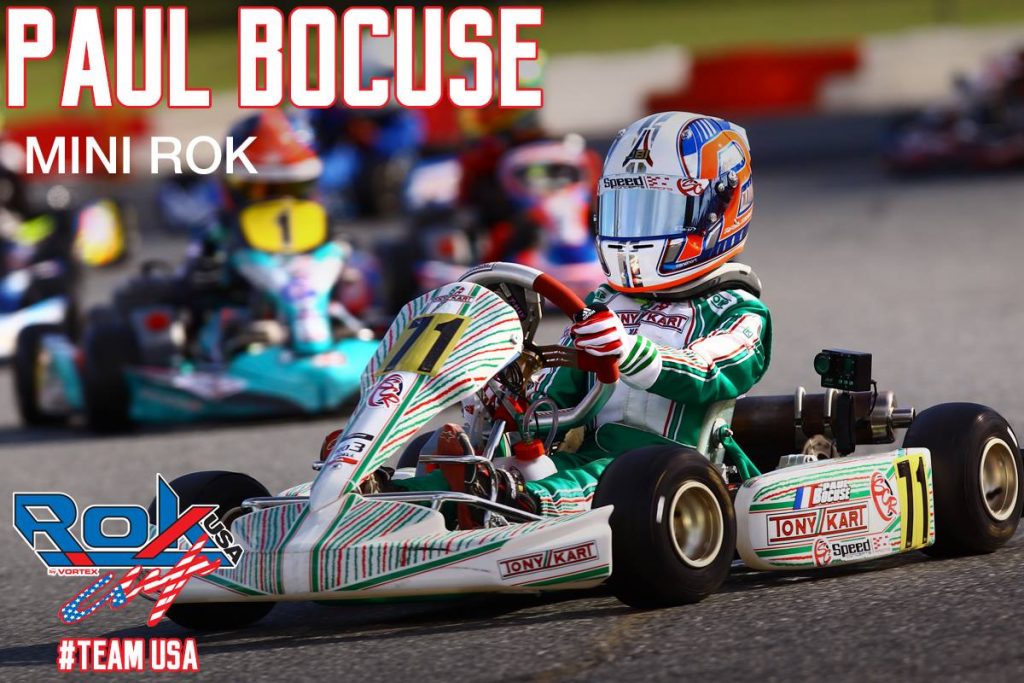 #522 – Brandon Carr (Wildcard)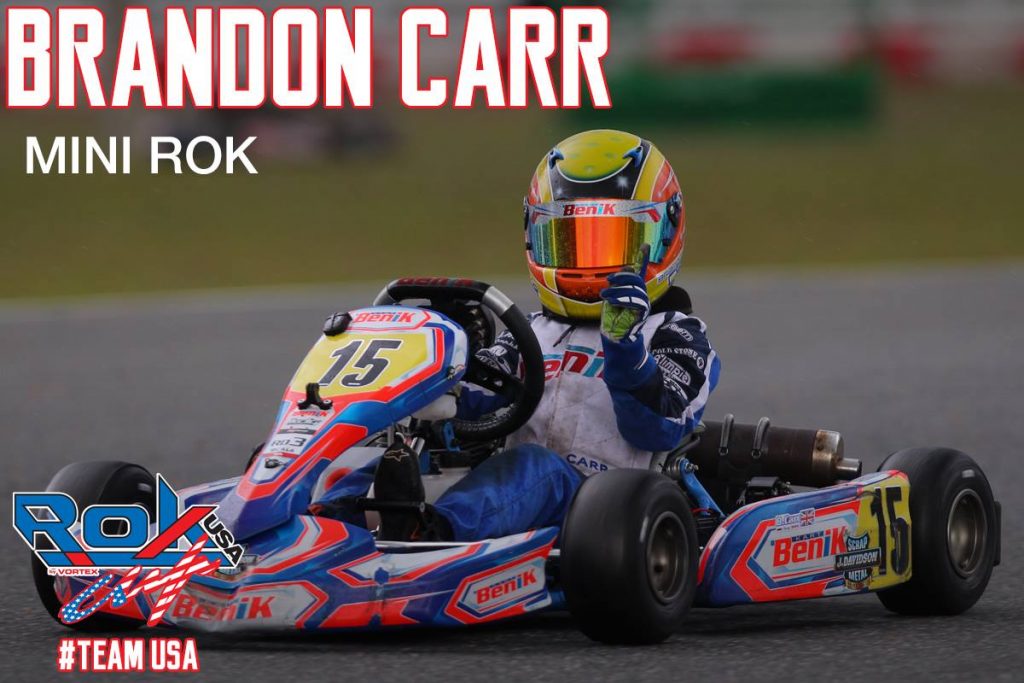 #523 – Jesse Carrasquedo Jr. (Wildcard)
#540 – Alessandro De Tullio (Midwest Championship)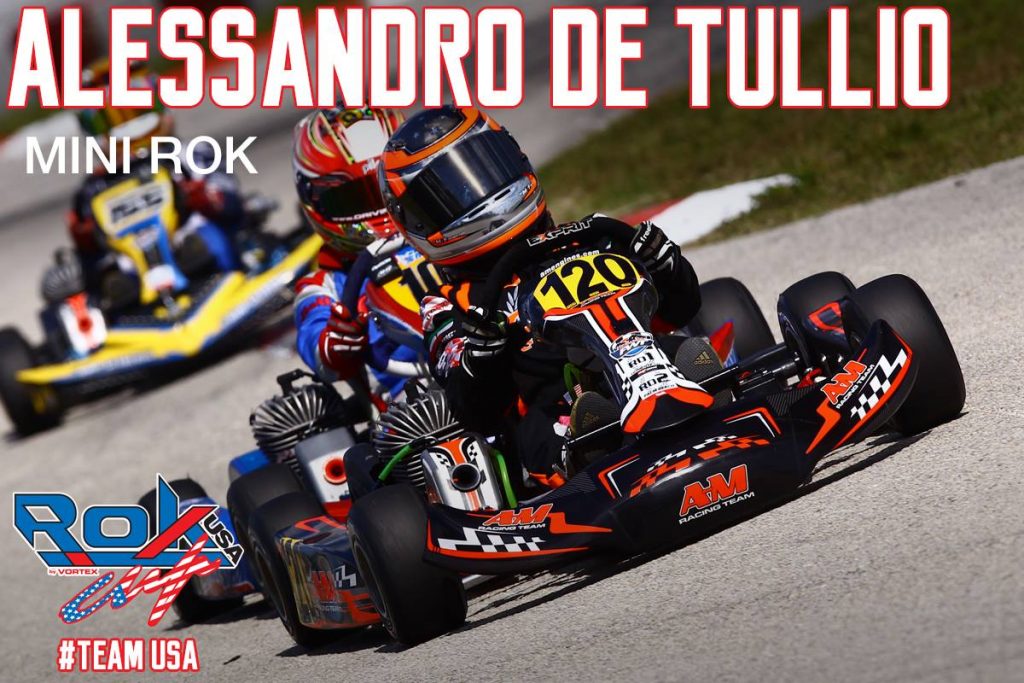 #559 – Reece Gold (Florida Championship)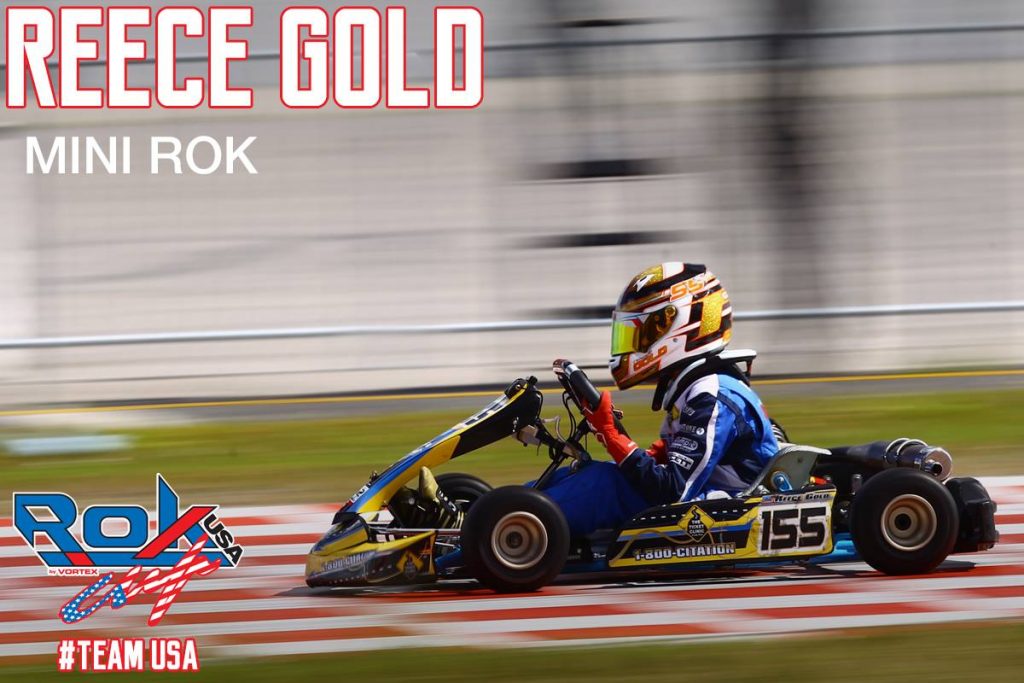 #570 – Nikita Johnson (Wildcard)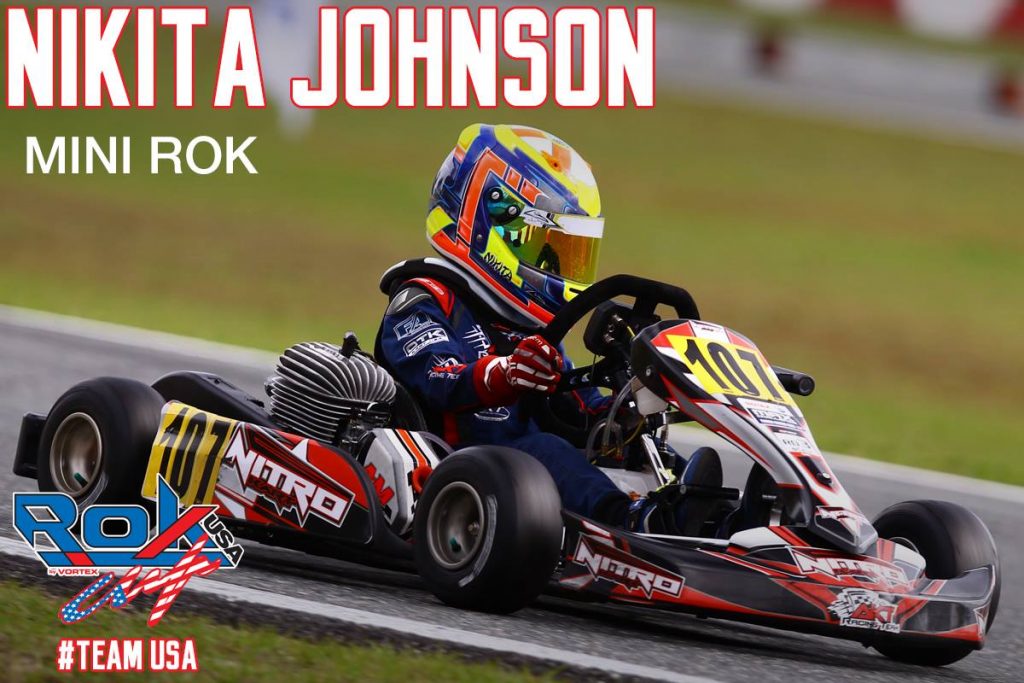 #586 – Luca Mars (Florida Winter Tour)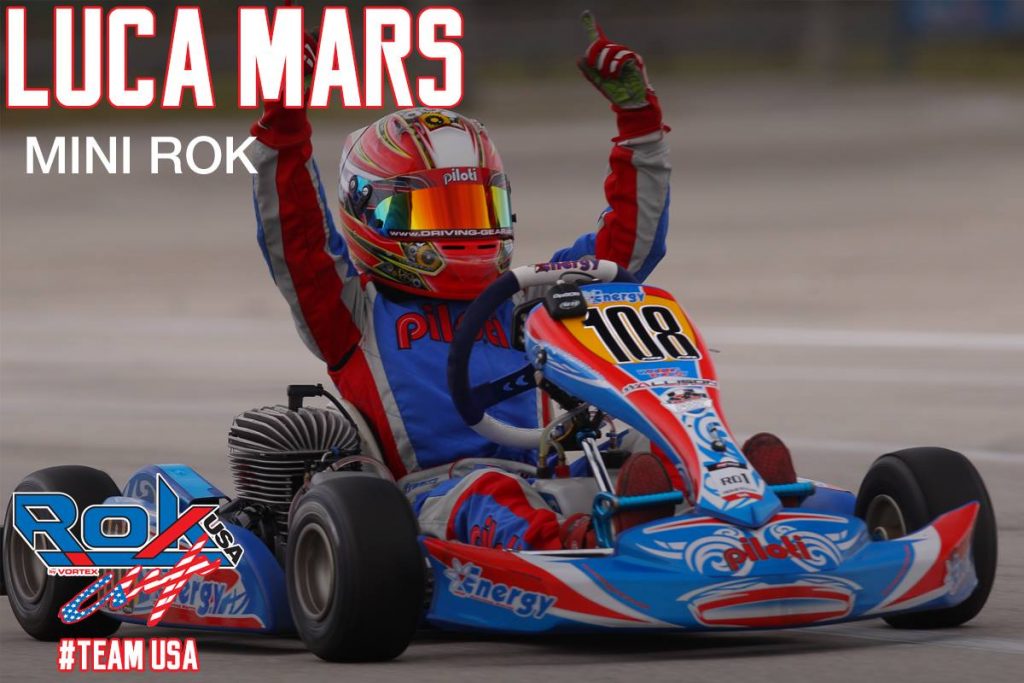 #593 – Carson Morgan (Wildcard)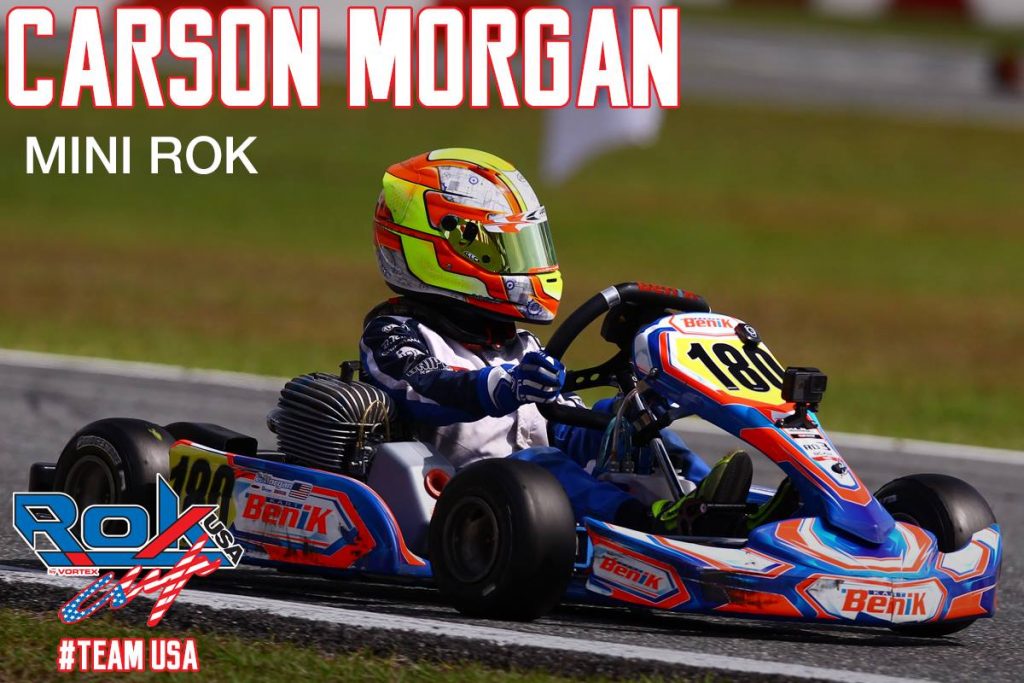 #606 – Alex Powell (Epcot Challenge)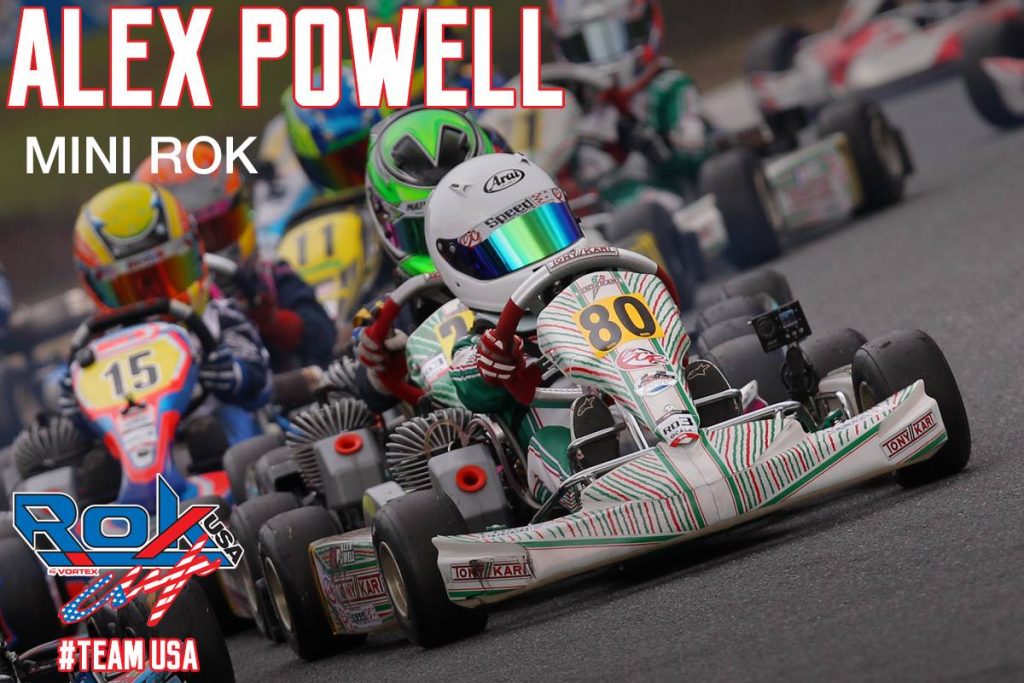 #619 – William Robusto (Gearup F-Series)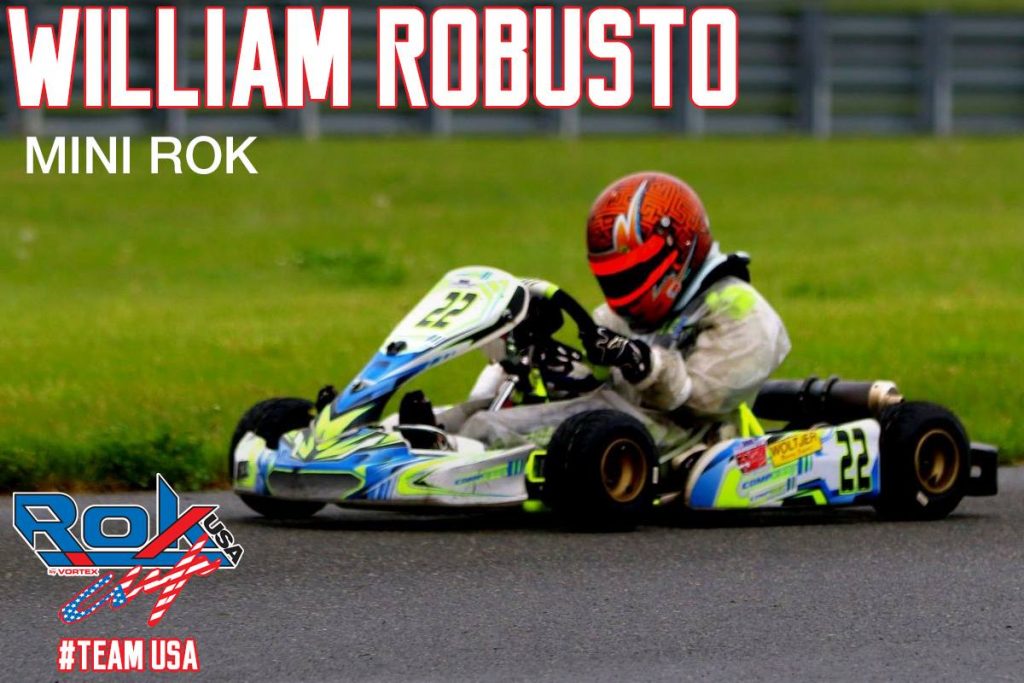 #636 – Nicholas Terlecki (Wildcard)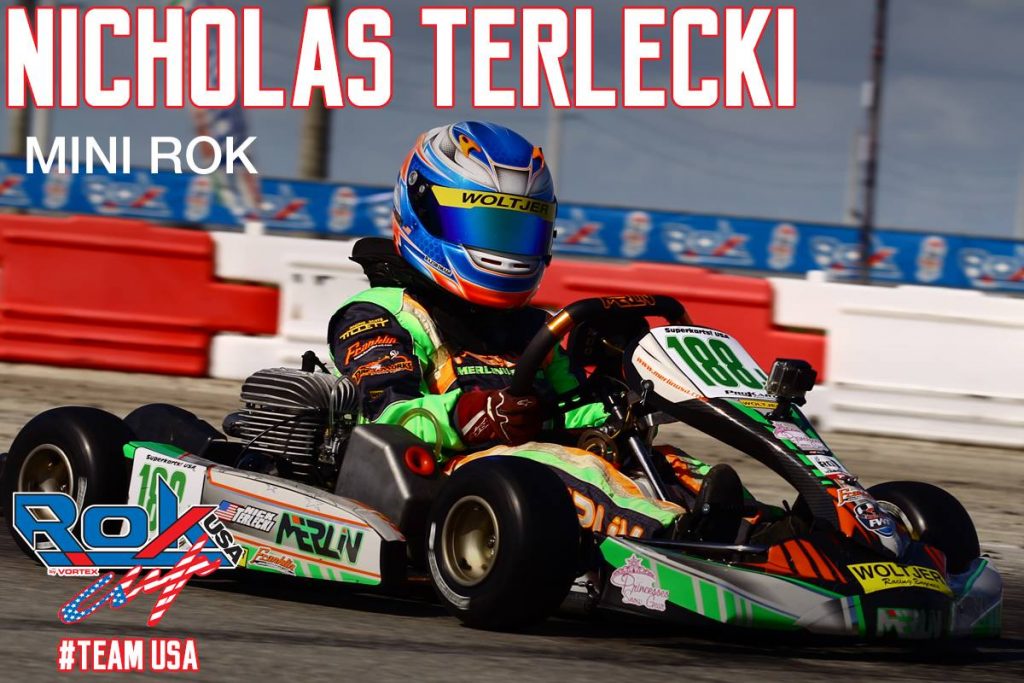 #654 – Connor Zilisch (WKA)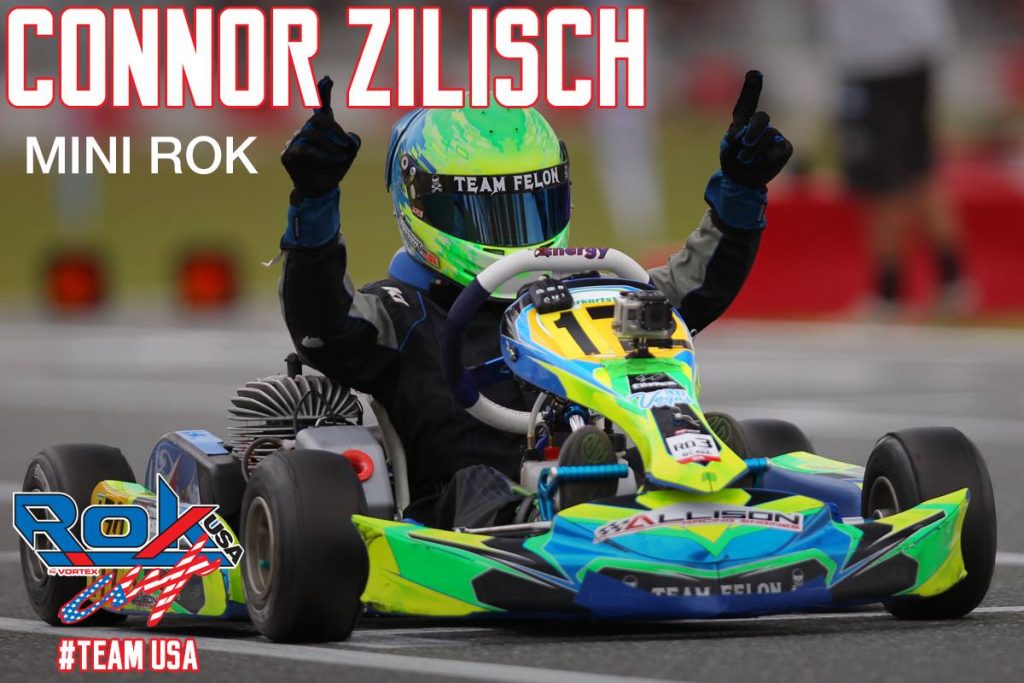 #657 – Emmo Fittipaldi (Wildcard)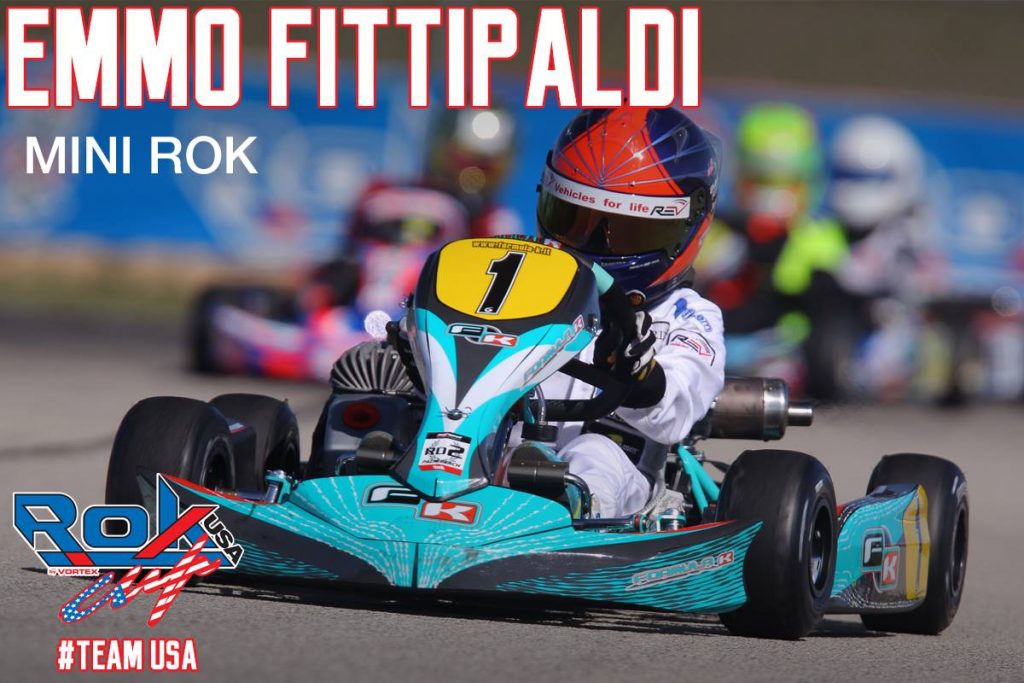 ---
Junior Rok:
Another talented squad makes up the Junior Rok contingent for ROK Cup USA. No driver from the United States made the main event last year, with four making the B-Main. With 100 drivers, the 10 making up the USA squad have work to do. Jace Denmark-Gessel was a B-Main finisher in Mini last year, looking to show well in his Junior debut. Ocala Gran Prix driver Zachary Hollingshead was the top USA driver in 2016, with Jeremy Fairbairn looking to carry the OGP flag. The chips seem to be all in on Tyler Gonzalez, the 2017 Florida Winter Tour champion. Gonzalez finished 17th at the CIK-FIA World Championships in OK Junior division. Attention is also on the Barrichello brothers Fernando and Eduardo, racing alongside their father, Formula One driver Rubens Barrichello.
#105 – Fernando Barrichello (ROK Cup USA)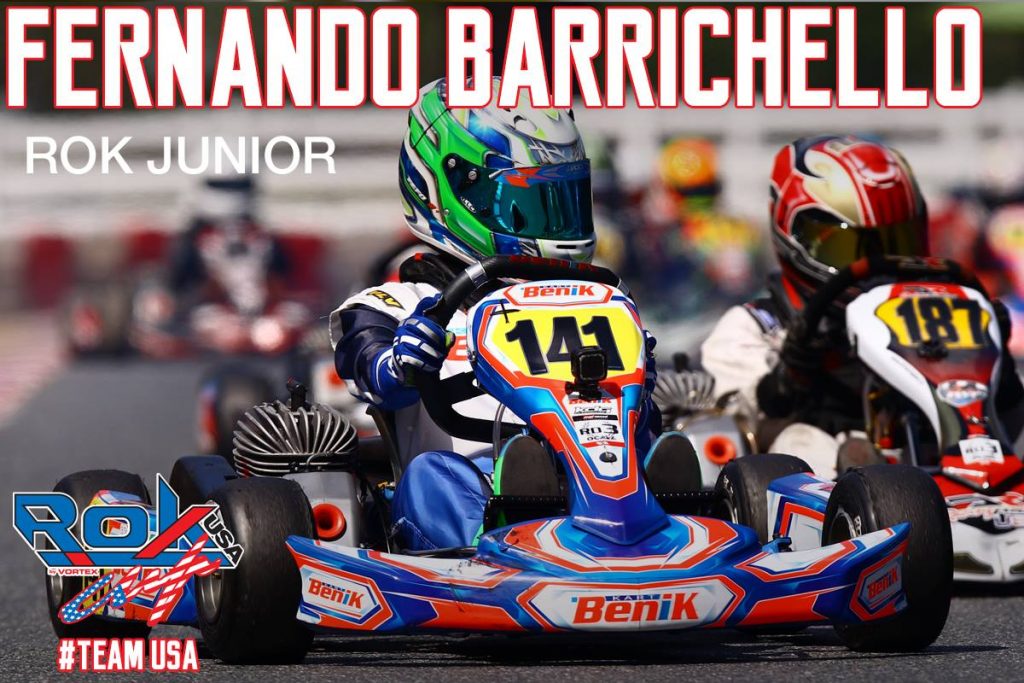 #106 – Eduardo Barrichello (Wildcard)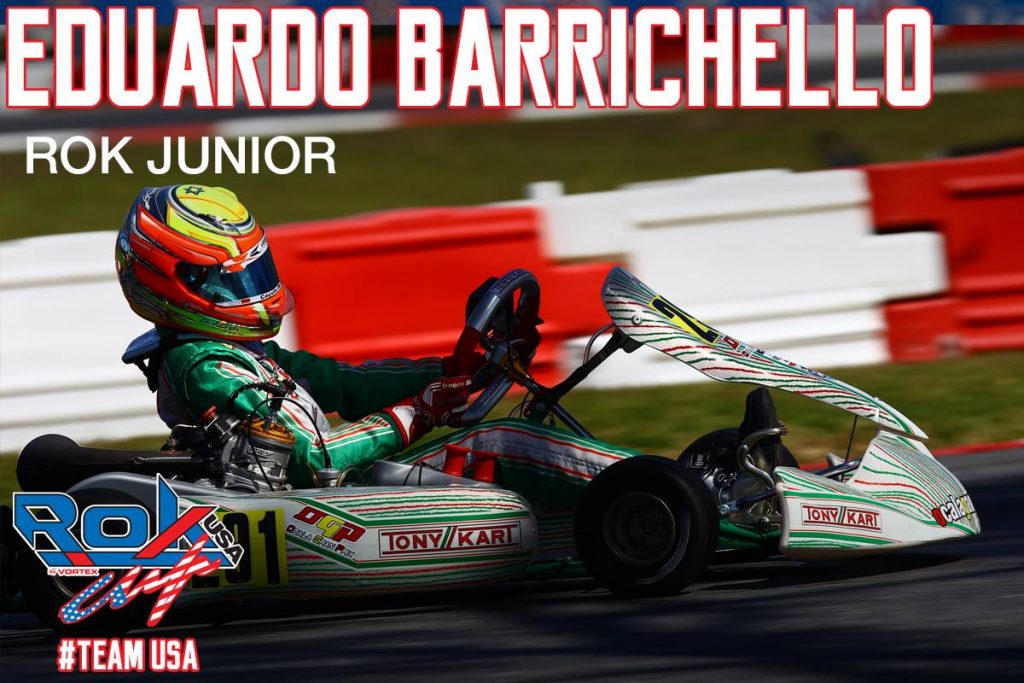 #123 – Mackenzie Clark (Canada)
Photo Not Available
#130 – Jace Denmark-Gessel (Wildcard)
Photo Not Available
#134 – Jeremy Fairbairn (Epcot Challenge)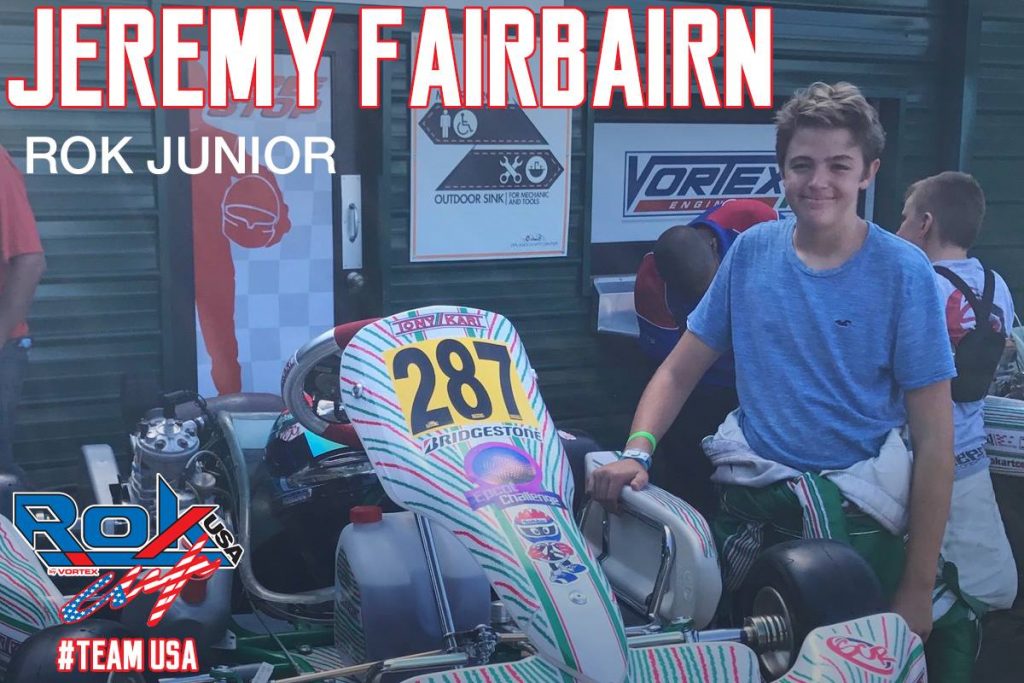 #144 – Tyler Gonzalez (Florida Winter Tour)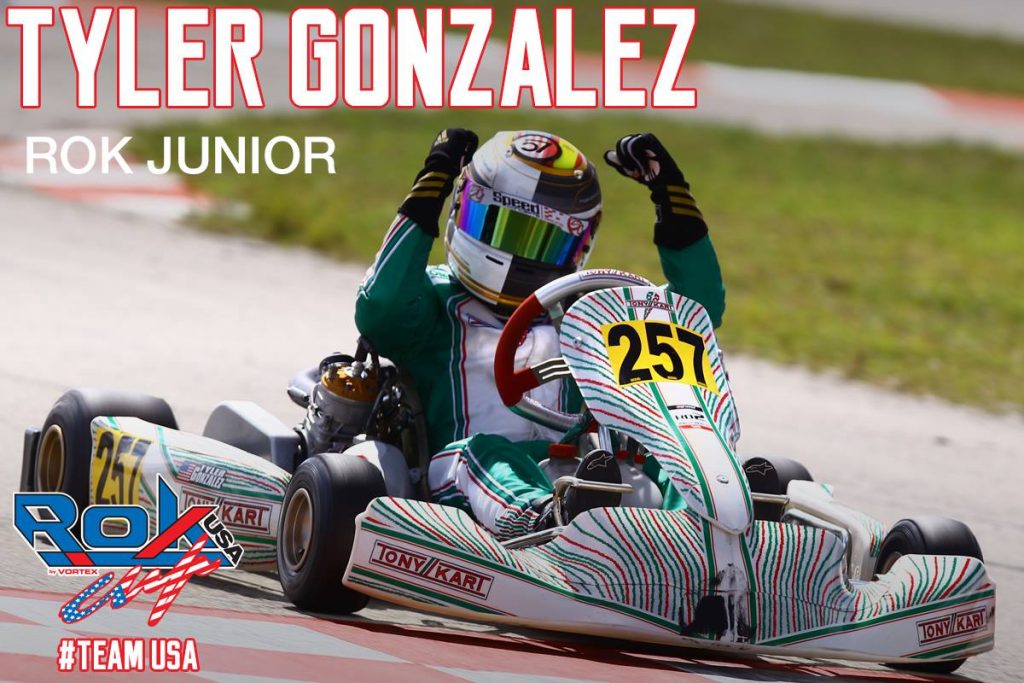 #157 – Bryson Lew (Sanzaru Games Karting Championship)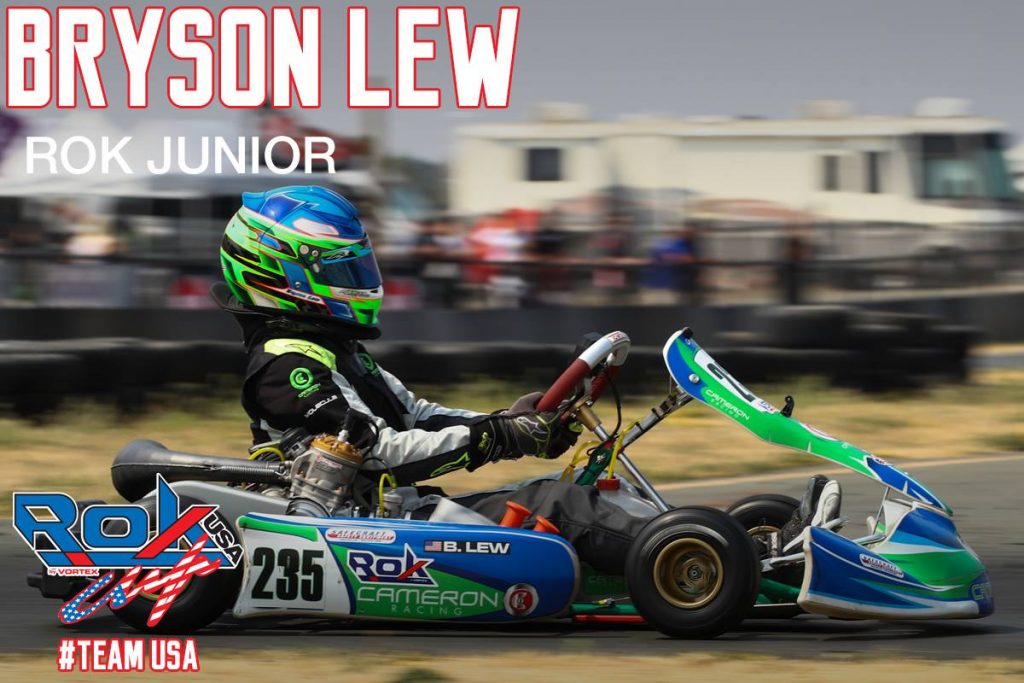 #160 – Pedro Lopes (Wildcard)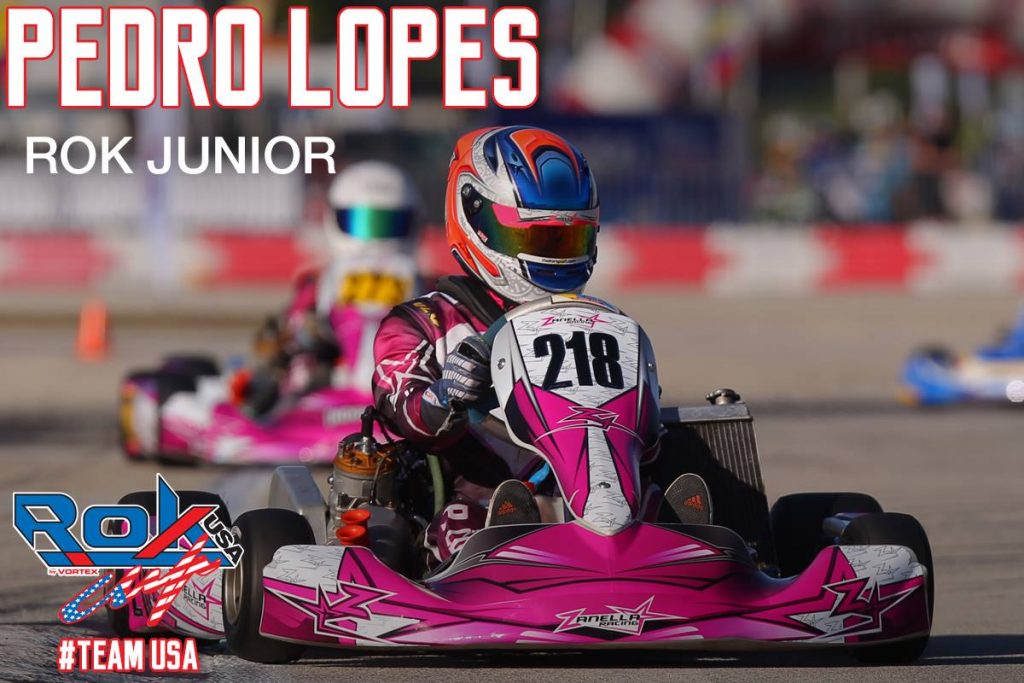 #170 – Matheus Morgatto (Wildcard)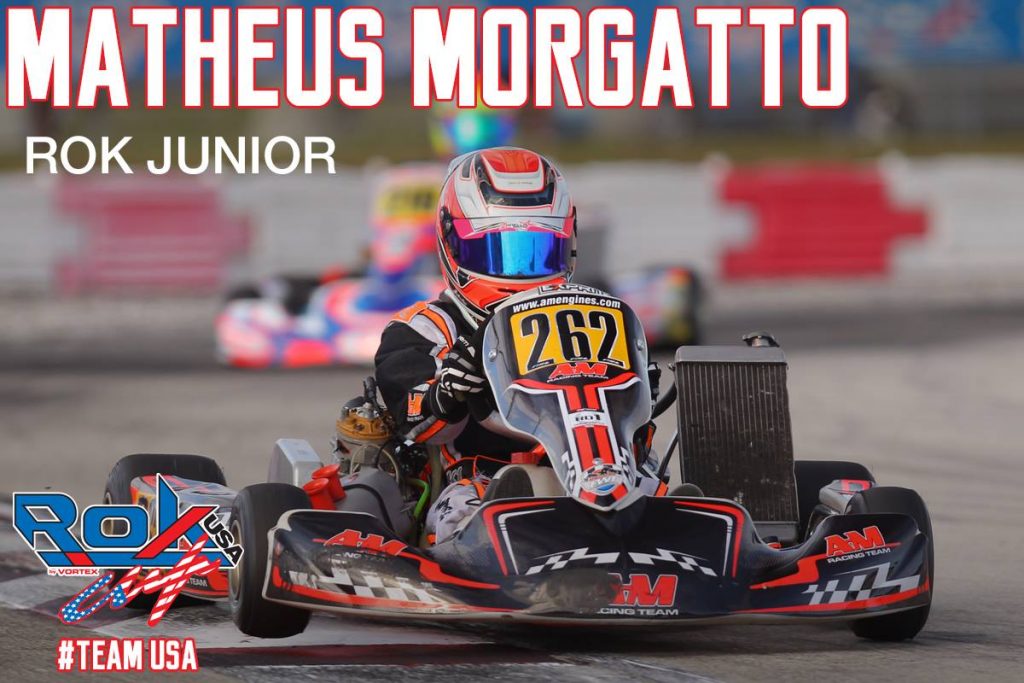 #198 – Nicola Zecchinato (Wildcard)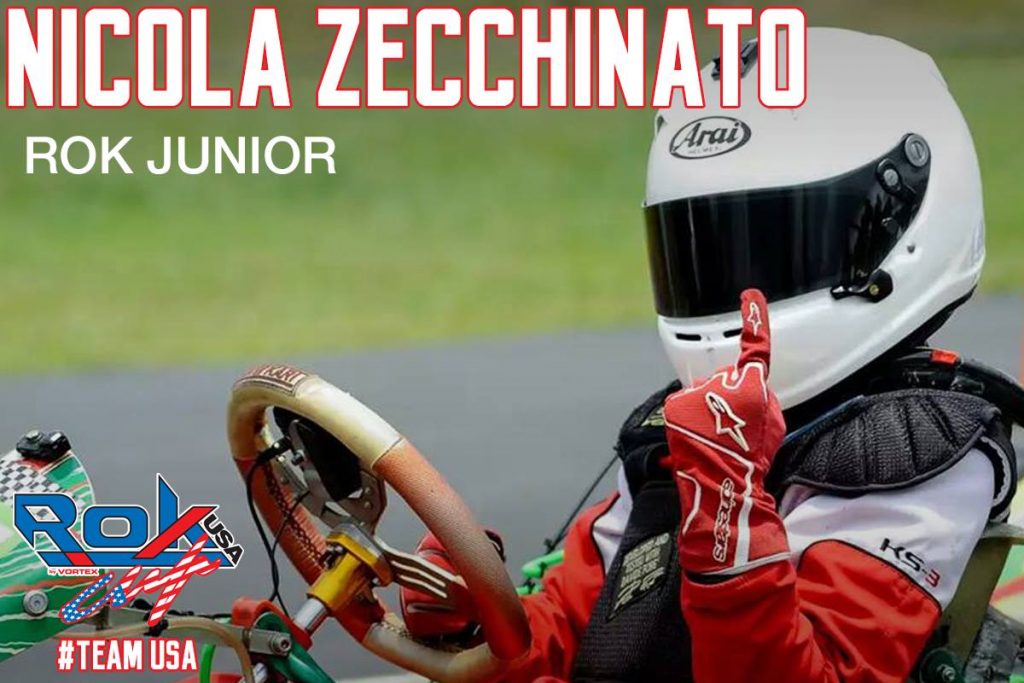 ---
Senior Rok:
Seventh is the best finish by a Team USA driver at last year's event – set by now two-time SKUSA Pro Tour champion Ryan Norberg. 10 drivers have the opportunity to do so. Among them is one of the most experienced drivers, Canadian Marco DiLeo. Three of the drivers are racing under the Senior Expert category (* Masters). SKUSA Pro Tour winner Braden Eves is jumping over the Atlantic for the first time, joining the Vemme Kart squad as a wildcard entry after missing out on the WKA Bridgestone Summer Shoot-out ticket. Brazilian and former SuperNationals winner Arthur Leist is among the ROK Cup USA contingent, along with Midwest champion Dario Cangialosi who is making his first international start.
#205 – Axle Cabrera (Wildcard)

#206 – Pedro Cabrera (Florida Championship)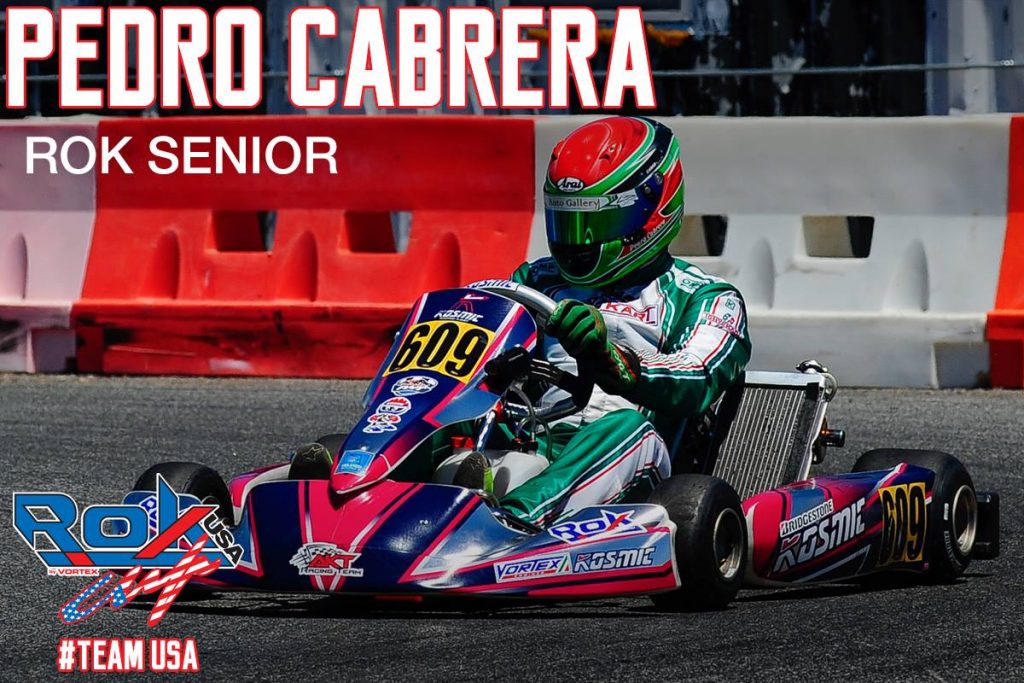 #208 – Dario Cangialosi (Midwest Championship)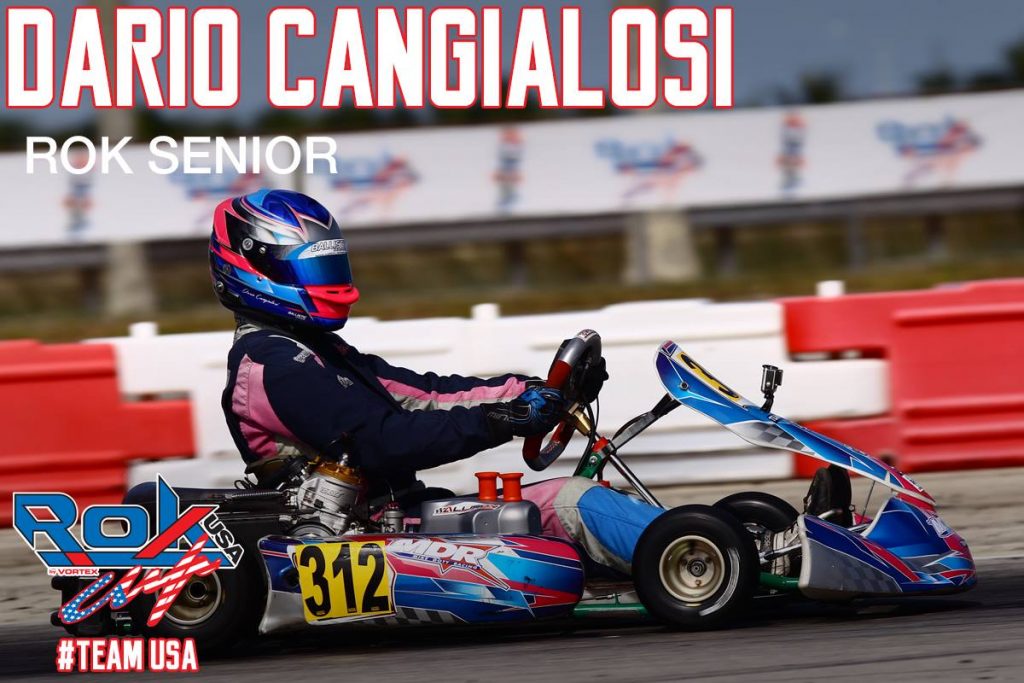 #216 – Giuseppe Crupi* (Canada)
Photo Not Available
#220 – Marco DiLeo (Canada)
Photo Not Available
#222 – Braden Eves (Wildcard)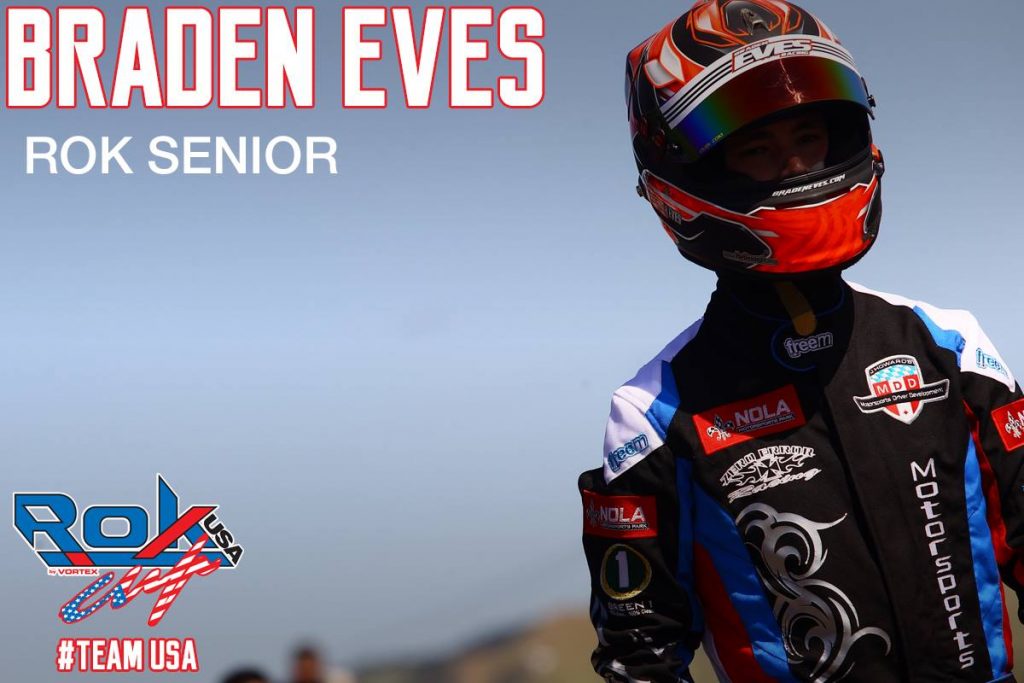 #223 – Aaron Farris* (Sanzaru Games Karting Championship)

#238 – Arthur Leist (Wildcard)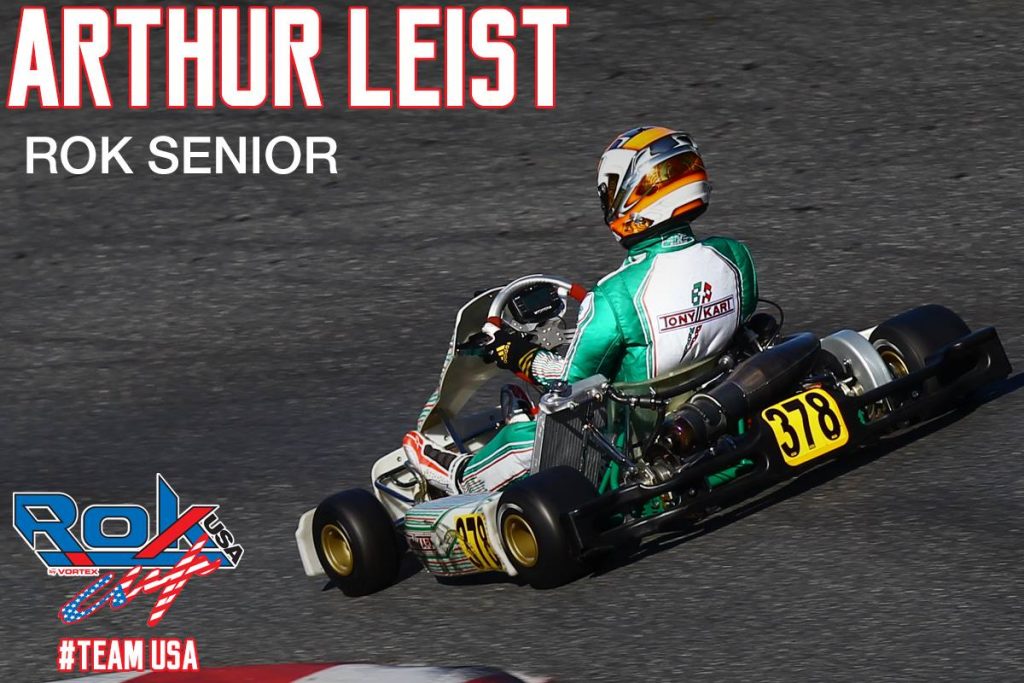 #249 – Flavio Menezes* (Epcot Challenge)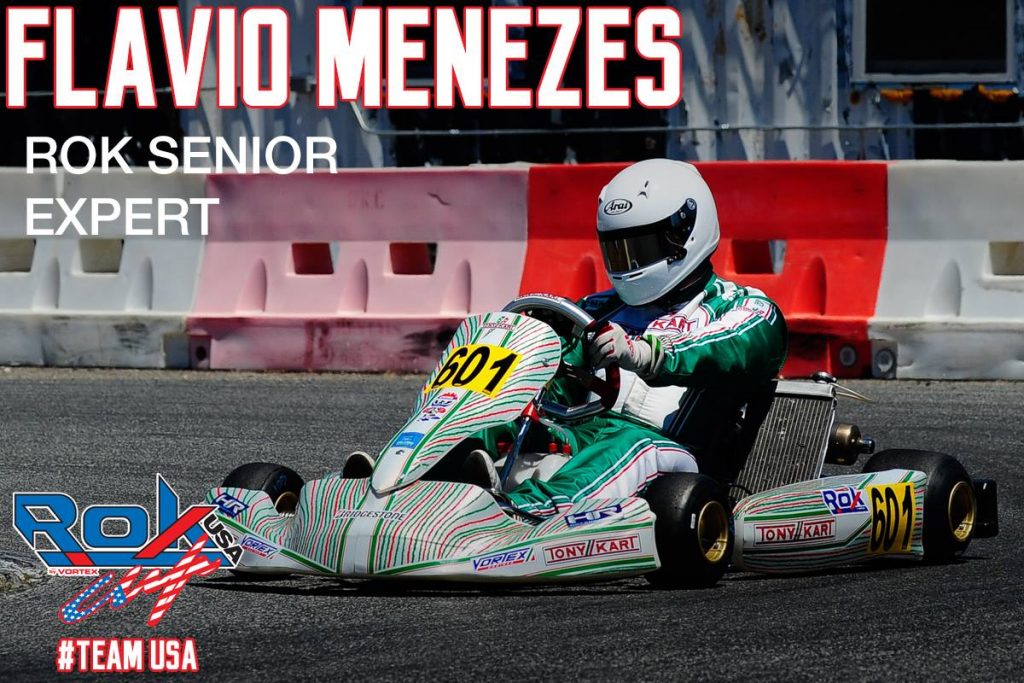 #265 – Victor Schoma (Epcot Challenge)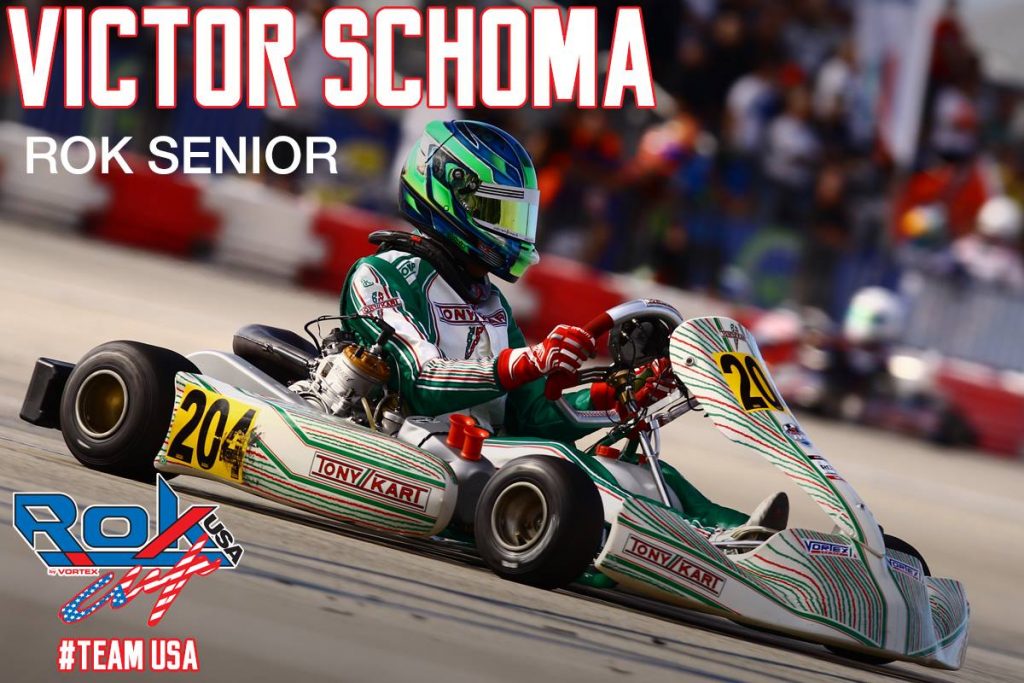 ---
Shifter Rok:
The highlight of the ROK Cup USA squad in Shifter Rok is Formula One driver Rubens Barrichello. The Brazilian finished eighth last year, looking to improve on that while supporting his kids in the Junior division. Top SKUSA Pro Tour S1 rookie this year was Mathias Ramirez. No stranger to the international stage, Ramirez is the best chance for a top finish by a USA driver. Last year, Andrew Bujdoso was the top USA finish, winning the South Garda Trophy (B-Main). Canadian Antonio Seravalle has the speed to battle at the front. Two drivers will be classified Shifter Expert (* Masters) – Orlando Kart Center's Andre Martins and Jeff Smith from the Sanzaru Games Karting Championship.
#401 – Rubens Barrichello (Florida Winter Tour)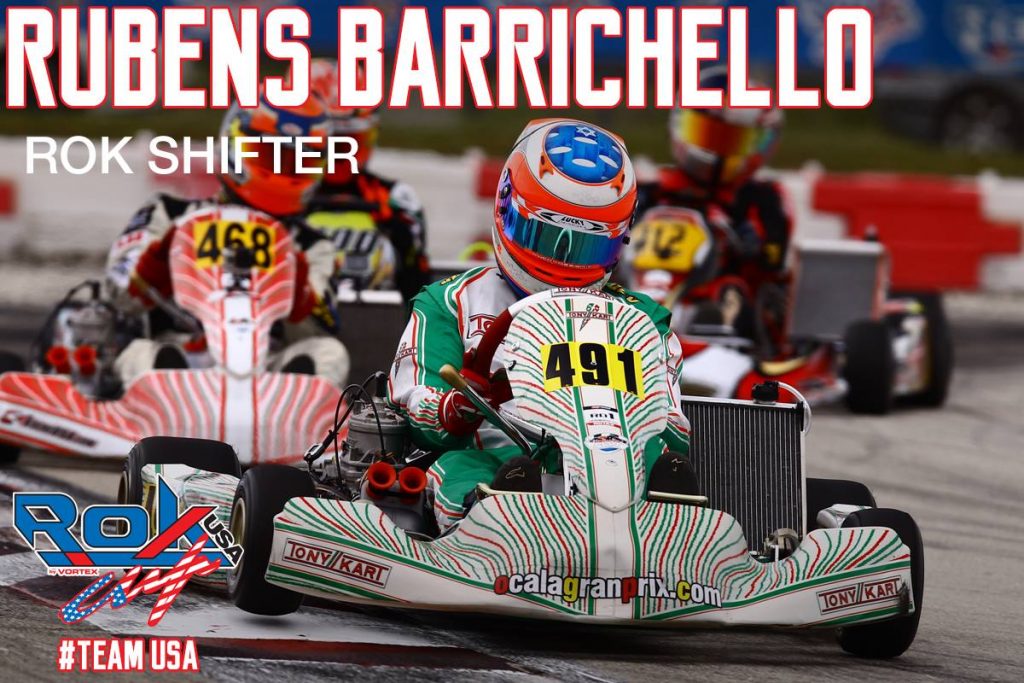 #406 – Jimmy Cabrera (Wildcard)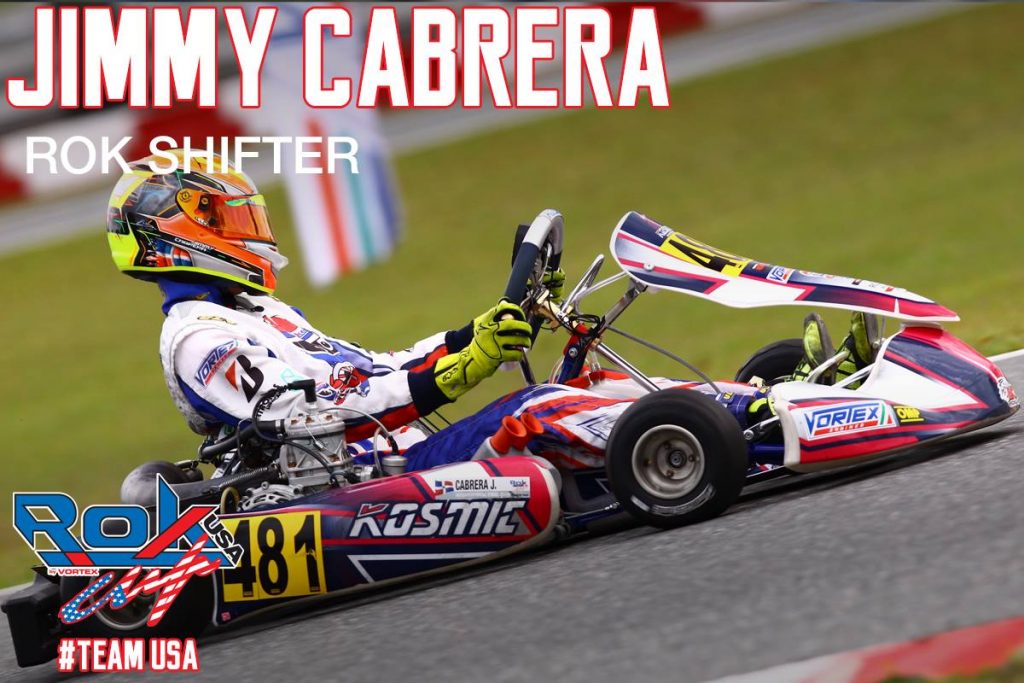 #424 – Andre Martins* (ROK Cup USA)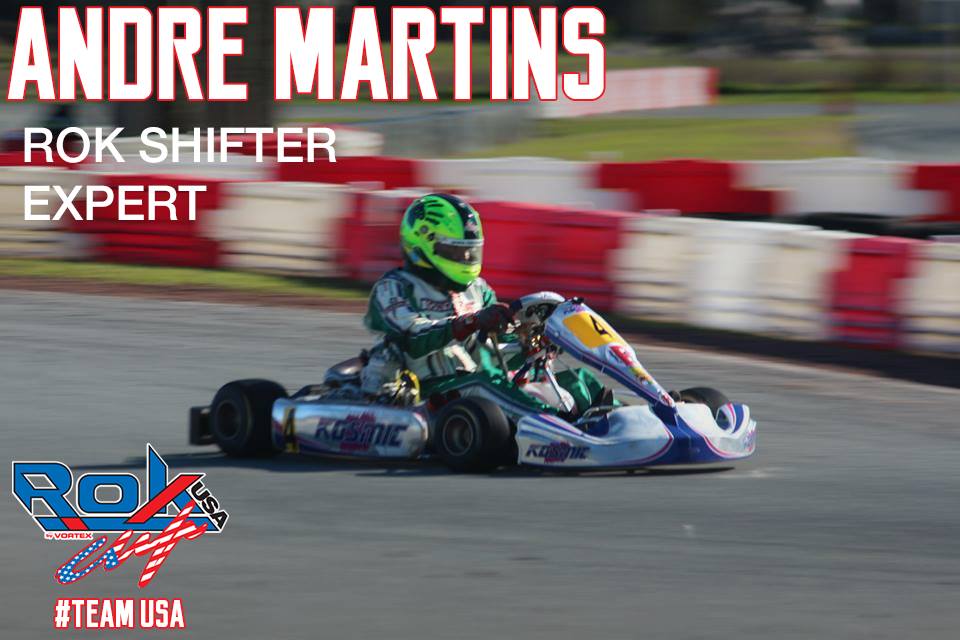 #432 – Mathias Ramirez (Wildcard)

#435 – Antonio Seravalle (Canada)
Photo Not Available
#436 – Ethan Simioni (Canada)
Photo Not Available
#437 – Jeff Smith* (Sanzaru Games Karting Championship)