DKM Going More International in 2018
Five races in Germany, Italy and Belgium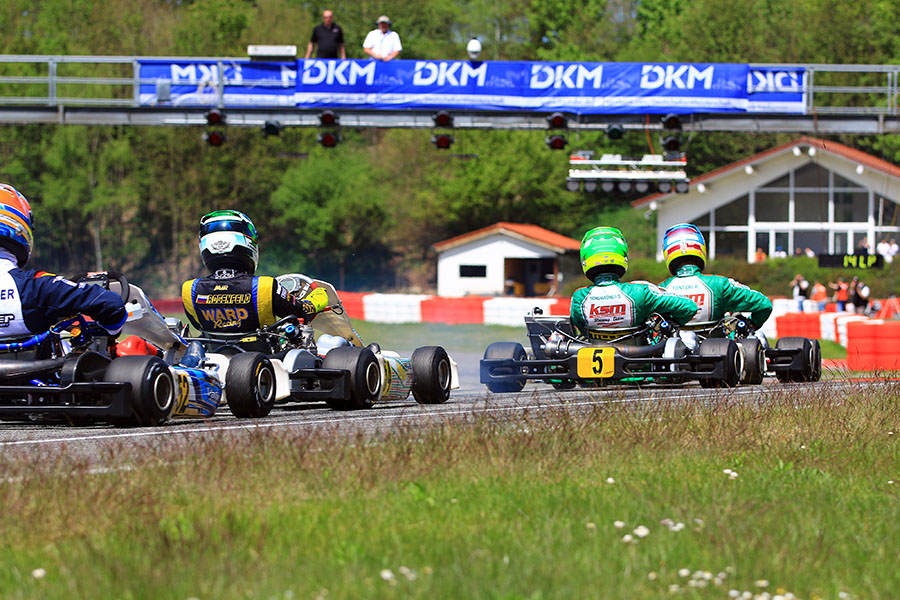 Frankfurt on the Main. A few weeks before the big season finale of the German Kart Championship in Lonato (Italy), the highest German kart racing series is already setting the course for the year 2018. The new racing calendar comprises five events again, two in other European countries.
The 2017 season is a big success for the German Kart Championship with the grade series DKM, DJKM, DSKM and DSKC. The fields of participants were always strongly manned and the fights for the titles are still exciting before the season finale at the end of October.
The German Motorsports Foundation (DMSB) is going to hold on to the strong concept next year as well. The racing calendar is going to comprise five events again. The DKM is going to take place in two foreign countries for the first time. The kick-off is going to take place in the middle of April on the South Garda Circuit in Lonato, Italy. The track right at the Lake Garda is going to be the location of a CIK-FIA European Kart Championship in 2018 as well – after a long break.
After the kick-off in Italy the participants are going to travel on to Bavaria. From May 11th-13th the races are going to start at the Prokart Raceland Wackersdorf. Only three weeks later (June 1st – 3rd) the season half-time race is going to take place on the Schweppermannring in Ampfing. The track, located 50km east of Munich, is going to return to the European Kart Championship for the first time in twelve years. The drivers of the OK junior and OK classes are going to be guests in Ampfing from June 15th-17th.
The German Kart Championship is going to continue on the traditional Erftlandring in Kerpen at the end of July (27th-29th). The last title decisions are going to be made uncommonly early from August 17th-19th in Belgian Genk. After a one-year-break the highly modern track is back on the DKM calendar and provides a perfect training possibility for the Shifterkart World Championship, which is going to take place at the same location at the beginning of September.
Racing calendar DKM 2018:
April 13th – 15th 2018 – Lonato (ITA)
May 11th – 13th 2018 – Wackersdorf
June 1st – 3rd 2018 – Ampfing
July 27th – 29th 2018 – Kerpen
August 17th – 19th 2018 – Genk (BEL)